If you are struggling with substance misuse and located in Cuyahoga Falls, OH, it's helpful to know what drug and alcohol treatment options are available in your area. The Recovery Village Columbus offers the Cuyahoga Falls area addiction treatment services with a comprehensive list of program offerings.
Substance Use in Cuyahoga Falls, Ohio
According to Ohio substance use statistics, Cuyahoga Falls, Ohio, is located in Summit County — a community where addiction is prevalent. From a report by the Ohio Department of Health, there are 40.8 drug overdose deaths per 100,000 residents in Summit County, placing the county in the second highest tier for drug-related deaths across the state.
A second report from the Ohio Substance Abuse Monitoring Network provides additional substance use statistics for the region. The report, which highlights trends in Summit and surrounding Ohio counties, reveals the following statistics on a scale of 0 (not available) to 10 (highly available):
Community members ranked the availability of powder cocaine at a 10.
The availability of heroin was also ranked at a 10.
The street availability of prescription opioids was ranked at a 10.
Marijuana is also highly available, ranking at a 10.
Finally, the availability of methamphetamine was ranked at a 10, and community members reported that methamphetamine had overtaken heroin and fentanyl as the most commonly available drug in the area.
When It's Time To Seek Help
If you or a loved one is struggling with drug or alcohol addiction, you probably want to know when it's time to seek help. It's important to understand that addiction is a legitimate and highly treatable mental health condition. When drug use continues even in the face of severe consequences, such as relationship issues, health problems or difficulty working or caring for a family, it is probably time to seek treatment.
When someone has a clinical addiction, it is referred to as a substance use disorder (SUD). Some signs that indicate a person has an SUD requiring treatment include:
Having strong drug cravings
Being unable to cut back on use, even when there is a desire to do so
Being unable to fulfill duties at work because of substance use
Giving up hobbies in favor of drug use
Needing larger amounts of a drug to achieve the same desired effects
Continuing to use the substance even when it makes a health condition worse
Showing withdrawal symptoms when not using
Using the drug in risky settings, such as driving while under the influence
Our Nearest Treatment Center
If you've decided that it's time to seek help for yourself or a loved one, The Recovery Village Columbus is located within reasonable distance of Cuyahoga Falls, Ohio. Our facility is easily accessible via I-71 and is located about 140 miles away from Cuyahoga Falls. 
About Our Drug Rehab Near Cuyahoga Falls, OH
At The Recovery Village Columbus, we provide a full range of Ohio addiction treatment services. We're a physician-led facility, and we believe in providing each patient with an individualized treatment plan that meets their unique needs. Learn more about our various treatment offerings below.
Our Programs
Drug and Alcohol Detox
Detox is often the first step in the addiction treatment process. At The Recovery Village, we provide medical detox services to help you get through the withdrawal process as safely and comfortably as possible. If you're dependent on drugs or alcohol, withdrawal symptoms when you stop using can be extremely uncomfortable and, in some cases, life-threatening. In our detox program, you'll have medical supervision, around-the-clock support and access to detox medications that reduce the severity of withdrawal symptoms.
Inpatient Addiction Treatment
Our inpatient addiction treatment programs allow you to live on-site at our treatment facility. Once you've safely completed detox, you can transition to one of our inpatient programs and begin recovery in a safe environment, free from the triggers that exist in daily life. While in an inpatient program, you'll have a supportive team and participate in various services, including individual and group therapy and recreational activities like yoga and sports. You'll also have access to our medical team, who can provide medication management services if appropriate.
Outpatient Addiction Treatment
Many patients transition to an outpatient program after completing inpatient rehab. Outpatient care is a "step down" from an inpatient program. In outpatient care, you'll continue to attend appointments at a facility but return home afterward. This means you'll be able to care for your family and attend work while in outpatient treatment. You'll continue to participate in a variety of services, including individual and group therapy, while in outpatient care. Some patients may begin with outpatient treatment if they have a supportive home environment and can stay committed to recovery while living in the community.
Dual Diagnosis Treatment
Dual diagnosis treatment is designed to meet the needs of individuals with both an addiction and a mental health condition, such as depression, anxiety or bipolar disorder. When a person has an addiction and another condition, they are said to have co-occurring disorders. Mental health conditions are common among those who have addictions, and dual diagnosis treatment addresses both conditions at once. If a mental illness remains untreated, a substance use disorder may worsen and vice versa.
Our Facility
Beyond our expert, physician-led staff, you'll enjoy the luxurious facilities at The Recovery Village. We offer a clean, relaxing atmosphere with plenty of space for individual and group therapy. We also offer numerous indoor and outdoor amenities, including an art studio, a computer lab, two fully equipped gyms and a paved volleyball court.
Start Your Recovery Today
If you're ready to take the first step toward healing, The Recovery Village Columbus is here to support you. Give our admissions team a call today to learn more about our programming or begin the admissions process. We're available 24/7.
Sources:
Ohio Department of Health. "2020 Ohio Drug Overdose Data: General Findings." Accessed January 4, 2023.
Ohio Substance Abuse Monitoring Network. "Drug Abuse Trends in the Akron-Canton Region." June 2019–January 2020. Accessed January 4, 2023.
American Psychiatric Association. "What Is a Substance Use Disorder?" December 2020. Accessed January 5, 2023.
Substance Abuse and Mental Health Services Administration. "Co-Occurring Disorders and Other Health Conditions." April 21, 2022. Accessed January 5, 2023.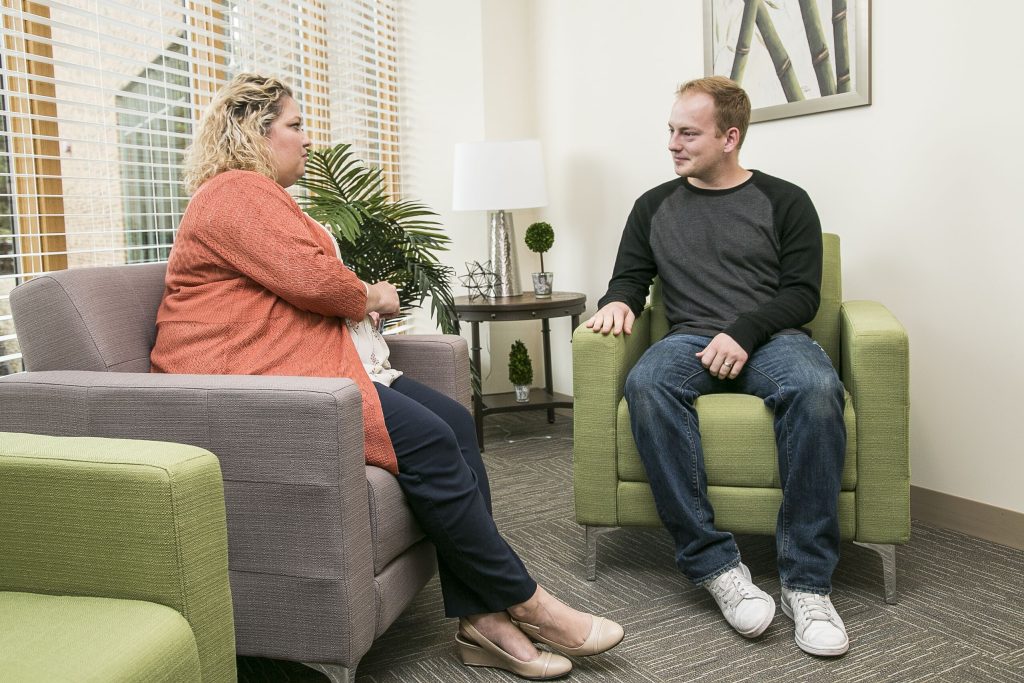 When you choose rehab at The Recovery Village Columbus Drug & Alcohol Rehab, you can expect:
A full continuum of care programs, from medically assisted detox to outpatient and aftercare
Innovative traditional therapies such as cognitive behavioral therapy (CBT) and 12-step groups
Recreational options like yoga and art therapies
A full staff of licensed doctors, nurses and clinicians specializing in addiction and recovery
Care that is 100% confidential