In Cuyahoga Falls, Ohio, substance abuse, particularly with opioids, has become so problematic the city has created a drug task force.
In March 2017, friends and family of a 17-year-old Woodridge High School student who died of a drug overdose in 2016 came together to form a group called Rachel's Angels as well.
The aim of the group is to help teens understand how important it is to stay away from drugs and alcohol, and the situation highlights the fact that drugs in Cuyahoga Falls and surrounding Summit County impact people from all ages and backgrounds.
In the summer of 2016, there was a period in July where 80 percent of all the year's drug overdoses to that point had occurred in the previous three weeks, and in a 20-day period at the same time, there were 236 overdoses in Summit County. At that time, Donna Skoda who served as the Summit County Health Commissioner told the public these deaths were part of an epidemic impacting all classes, races, and social groups. She said, "it doesn't matter who you are."
During the first six months of 2016 in Summit County, which include Cuyahoga Falls, there were 742 overdoses. In 2015 there were 131 overdose deaths for the entire year, but by July 20, 2016, there were already 145. In the first two months of 2017, emergency rooms serving the needs of people in Summit County had already treated 347 drug overdoses. There are nearly seven drug overdoses seen per day on average in the area, with males making up 62 percent of overdoses at the start of 2017, and females, 38 percent. As with most other cities and counties in Ohio, the key drugs responsible for these overdoses and deaths are opioids, including heroin and fentanyl.
While the statistics can be overwhelming and incredibly troubling, some resources are located in and around Cuyahoga Falls, as well as nationally that are available to local residents who are battling an addiction problem, whether it's drugs or alcohol.
Drug & Alcohol Rehab Centers in Cuyahoga Falls, Ohio
Drugs or alcohol addiction can lead to feelings of hopelessness not only for the person who is misusing substances, but for their family and loved ones. The Summit County Opiate Task Force outlines some of the recovery resources people in Cuyahoga Falls, and the surrounding areas might have available to them.
One such option is Recovery Housing, which is a transitional living environment for individuals who want to learn how to live and work independently during the initial stages of their recovery. In these situations, if someone is staying in Recovery Housing that's local, they can work or attend school as normal, while also receiving treatment and recovery services.
Another option for people in Cuyahoga Falls, OH is what the Task Force calls Recovery Coaching. This can be face-to-face or telephone service that takes into account a person's stage of recovery, and they are also guided through the creation of a recovery plan for them. While Recovery Coaching can be a valuable addiction resource for people in Cuyahoga Falls, it's often best used after someone attends addiction treatment, such as inpatient rehab.
Recovery coaches or Certified Peer Supporters in Cuyahoga Falls can work with people in recovery to create a healthy, satisfying lifestyle. They are found in addiction treatment agencies, both public and private, recovery support organizations, and as part of drug court programs in Summit County.
Another local resource for people in Cuyahoga Falls and Summit County is called Rock & Recovery. This is an online and radio program that includes a combination of inspiring stories, professional healthcare providers, music and more. It's not associated with any denomination.
Regarding inpatient, residential care, however, the options are relatively limited in Cuyahoga Falls. Some of the nearest residential, inpatient treatment facilities are in Akron, OH, and there are only two that are classified by the Substance Abuse and Mental Health Services Administration as being residential.
There are quite a few more outpatient rehabilitation and behavioral health treatment centers in and around Cuyahoga Falls, but for a lot of people with addictions, particularly to opioids, it's best to complete a full residential inpatient program before moving to outpatient addiction treatment.
A national rehab center can offer people from Cuyahoga Falls the opportunity to leave their environment of drug abuse, create a fresh start, and receive access to some of the world's best professionals and resources in the field of addiction treatment and recovery. The Recovery Village is an excellent national center that can help people from Cuyahoga Falls overcome their substance abuse and create a successful recovery.
Our Nearest Location
The Recovery Village Columbus
3964 Hamilton Square Blvd, Groveport, OH 43125
Detox Centers
SAMHSA names one detox center in Cuyahoga Falls, and two nearby in Akron, however, these detox facilities aren't necessarily affiliated with an in-depth treatment program. During detox, professional, medical supervision is essential for people in Cuyahoga Falls, particularly if they have an opioid addiction. Detox, especially from opioids, can lead to severe side effects that can be deadly if not properly managed.
A medically-supervised detox ensures that people addicted to substances receive the care and the medications they need during detox, to make them more comfortable and improve their chances for success.
While someone can attend a detox center in Cuyahoga Falls, OH or nearby Akron, it can be advantageous to explore comprehensive rehab centers that include medically-supervised detox as part of their overall program. When a person attends a detox center that's part of a residential treatment center, they get personalized, around-the-clock care even before they begin their actual recovery treatment plan. The Recovery Village Columbus is one of the nation's foremost addiction treatment centers that also offers detox programs for optimal outcomes.
When someone from Cuyahoga Falls is choosing a detox center, they should consider the types of measures that will be taken to ensure they have a safe, private experience that's as comfortable as possible. A professional detox facility should pair psycho-therapeutic approaches with pharmacological treatments to minimize symptoms.
Addiction Resources in Nearby Cities
The above addiction resources highlight some options available locally to people in Cuyahoga Falls, as well as national options, such as comprehensive rehab facilities like The Recovery Village. In addition to options such as AA and NA meetings located in Cuyahoga Falls, some residents of the area might opt to travel to nearby cities and towns which have further addiction and substance abuse recovery options. Some of the cities and towns near Cuyahoga Falls include: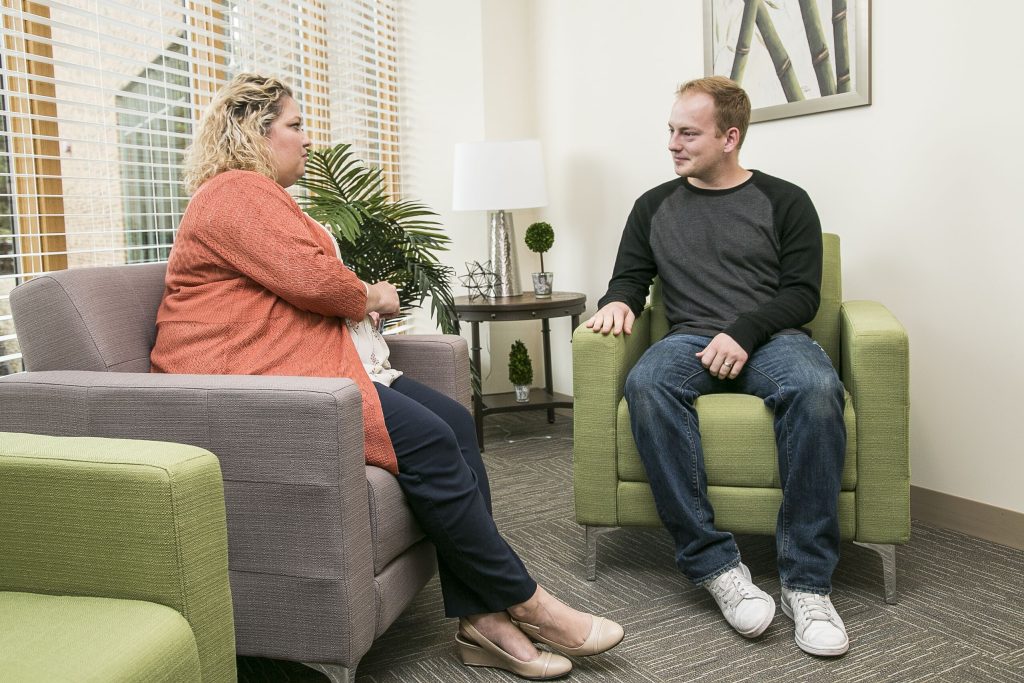 When you choose rehab at The Recovery Village Columbus Drug & Alcohol Rehab, you can expect:
A full continuum of care programs, from medically assisted detox to outpatient and aftercare
Innovative traditional therapies such as cognitive behavioral therapy (CBT) and 12-step groups
Recreational options like yoga and art therapies
A full staff of licensed doctors, nurses and clinicians specializing in addiction and recovery
Care that is 100% confidential
The Recovery Village: Your Destination for Wellness
If you or a loved one is looking for drug treatment in Ohio or beyond, The Recovery Village is a great option for rehabilitation care. This acclaimed facility has locations across the country, including Groveport, OH.
Whether you're searching for medically assisted detox, outpatient care or any level of care in between, The Recovery Village has a treatment for any type of substance use disorder. At every Recovery Village location, each patient is cared for physically and mentally, with each program including counseling for co-occurring mental disorders.
Fill out our contact form to have a recovery advocate reach out to you or call (614) 362-1686.
[contact-form-7 404 "Not Found"]