Beyond Addiction:
The Success Stories of Our Recovery Ambassadors
We asked our alumni to share their recovery stories and empower others to seek treatment for addiction and mental health.
Admitting you have an alcohol addiction can be difficult.
How did our alumni know they needed help?
Realizing the need for help is the first step to overcoming addiction.
Our recovery ambassadors decided to embark on their own healing journeys. It's time to start yours.
Chris Groves
In the fall, I found myself in full relapse mode for over 3 months. I was using everyday, all day. Unlike times before, I was unable to stop on my own, even for a day. I knew at that point inpatient treatment was the only positive solution.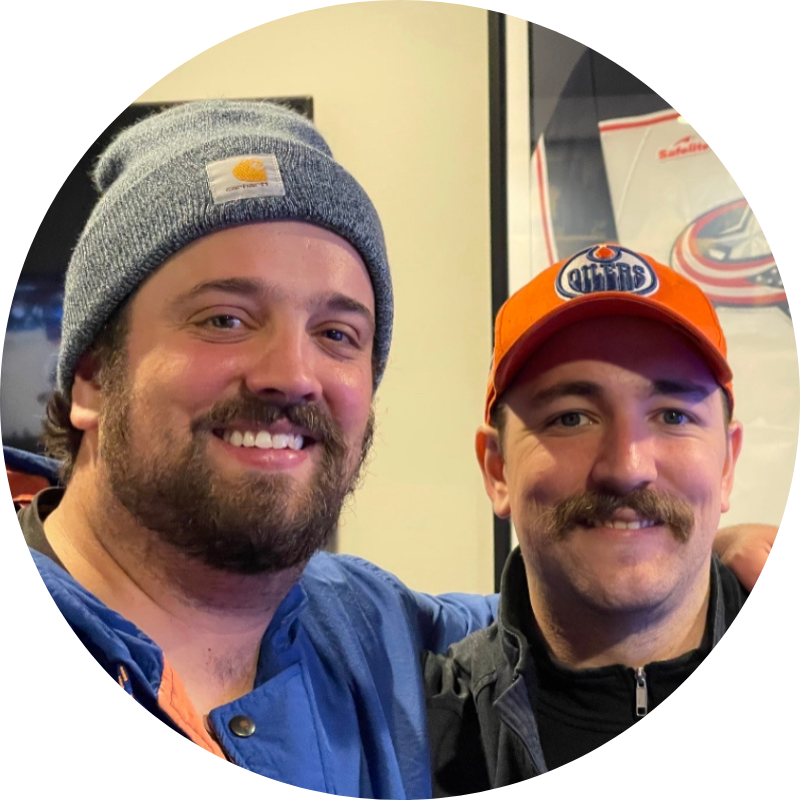 Cole Piché
Hit rock bottom… I woke up in the hospital after being in a coma for over two days. I had had a seizure from alcohol withdrawal while going down my hardwood steps. I came to in the hospital with tubes down my throat. I was terrified, had zero memory of how I got there and how long I had been there. I came to the realization that this disease is life or death. Before this happened, I did not care whether I lived or died. I came to the conclusion that I wanted to live, I wanted to be happy again. Only sobriety could make me myself again.
Where You Start Your Recovery Matters.
Learn why The Recovery Village Columbus stands out as the best drug & alcohol rehab in Ohio.
Chris Groves
The Recovery Village Columbus Alumni
I used to ask the question, "Am I bad enough to do inpatient treatment?" I should have asked, "How can inpatient treatment benefit me?" I think they are fundamentally different questions. I underestimated how beneficial taking 30-60 days away from the world in a therapeutic environment is really a game changer for my long-term recovery.
Recovery Can Feel Impossible. Here is what our Recovery Ambassadors Want to Tell You.
In the face of challenges, our alumni speak to future patients, offering hope and inspiration to those struggling on their own recovery journey.
Cole Piché
Recovery Ambassador
TRV Columbus
I would tell them that they are not alone. Active addiction is a sad and lonely place, but there are other people out there going through the same struggle as you. You just have to seek them out. Do not be ashamed of your addiction, be proud of the way you battle it, day in and day out. You have nothing to lose by going to rehab, only things to gain.
Joseph Herycyk
Recovery Ambassador
TRV Columbus
How has my life changed after treatment? Night and day — it seemed like I have been asleep many years, then woke up seeing life for the first time.
Chris Groves
Recovery Ambassador
TRV Columbus
Deciding to get treatment for a drug addiction is a really big decision. When I went in, I was really only 25% sure I wanted to stay sober for the long term. As I went through the process, each day that percentage increased. Take that first step, even if you may not totally be up for recovery. You may be surprised how you feel by the end of treatment. I know I did.
What Will Matter In Your Recovery
Our alumni realize that getting help from professionals and forming connections with fellow individuals in recovery made a positive difference in their ability to prevent relapse effectively.
Cole Piché, The Recovery Village Columbus Alumni
Mel Timberlake has an amazing story and against all odds he came back from near death and decided to become a counselor to help people with the same disease he has struggled with. I believe Mel found his calling and is doing exactly what he was meant to do in life. Mel, Nadine, and the rest of the staff at RVC saved my life and I am forever grateful for them showing me that happiness and recovery is possible for anyone who wants to achieve it.
Chris Groves, The Recovery Village Columbus Alumni
I have been in and out of recovery for almost 18 years. I would be what most would consider a chronic relapser. With one of the counselors, we really looked in-depth at each of my relapses over the years. While each relapse looked different on the surface, when we dug down, we found points at which they were all the same. Along the path to my relapses, I identified 3 big red flags; the first of which is disengaging and stopping attendance at 12-step meetings. These 3 red flags today are things I know will lead me to a relapse and I know if I intervene at those points, the path to relapse is stopped. It has REALLY strengthened my recovery.
Cole Piché, The Recovery Village Columbus Alumni
RVC gave me the tools to live a happy and sober life. I now feel like I have a purpose in life and wish to help others achieve what RVC gave me.
Isaiah Richardson, The Recovery Village Cherry Hill
at Cooper Alumni, Cherry Hill NJ
The staff was great, very knowledgeable. The most helpful part was interacting with other patients and sharing one another's stories. I met some lifelong friends there.