In October 2016, a video went viral that showed the incredibly disturbing effects of heroin and opioid addiction in Toledo, OH and Lucas County. A video was taken in West Toledo of a couple in a car, unresponsive, with needles located nearby. It was just one of many photographs and videos that have gone viral highlighting the dire drug addiction situation in places like Toledo and all of Ohio.
Every day there are drug overdose deaths in Toledo and surrounding areas, with Easter weekend of 2016 ending in a total of 21 overdoses. According to City Council, the zip codes in Lucas County where the highest concentration of overdoses occur are in 43612 and 43613, which are in West Toledo.
While the highest rates of overdoses for heroin and other opioids tends to be white males who are young adults, it's becoming a disturbing trend among teenagers as well, with area reports showing heroin use among teens is up 80 percent over the past decade.
Often these overdose deaths in Toledo and surrounding areas tend to occur in what are called spurts. There will be a spike over a period of a day or two, and in some cases, these circumstances might be random, but in others, there could be an unusually high-potency drug that's making the rounds on the street.
Toledo is like so many other cities and towns in Ohio and the U.S. where problems with not just heroin but other opioids like fentanyl are on the rise. People are searching for help for themselves and their families. The following outlines some of the options that may be available locally in Toledo for addiction and drug dependence, as well as nationally.
Drug & Alcohol Rehab Centers in Toledo, Ohio
While Toledo and the state of Ohio are central in the attention being given to America's drug crisis, particularly regarding opioids, it can be difficult for people in the state to seek treatment for their addiction. There are relatively limited resources regarding both inpatient and outpatient rehab centers, and there are only around seven centers in Toledo. Many of these centers are outpatient-based, meaning people go there for therapy and counseling, but they don't receive the intensive treatment they would at an inpatient, residential facility.
Along with a lack of access to rehab facilities, many people in Toledo struggle if they decide to stay local for treatment because they find that it's difficult to get a fresh start as they remain in the same environment they were in as a substance user. If you've made the decision to either leave Toledo for treatment or to stay local, you may also be grappling with whether or not inpatient or outpatient care is the right route for you.
Most addiction specialists feel that outpatient rehab has the most value for the individual as a stepping stone following the completion of an inpatient program, rather than on its own. Dealing with addiction and recovery from drug abuse are highly complicated, individualized situations, which require high-level specialized care.
When someone has already gone through outpatient care and has relapsed and returned to substance abuse, they more than likely need an inpatient program. This provides more supervision, and there can be more learning that can take place. Another reason people might need to seek inpatient treatment, particularly outside of Toledo, is if they aren't highly motivated in their recovery.
Finally, important to note when reviewing options for addiction recovery both in and out of Toledo, OH, it's essential to consider the potential of underlying mental issues. When someone has one or more mental issues that have been interwoven with their addiction, these need to be treated both medically and psychologically, and this is something that needs to take place at a professional, accredited facility that specializes in dealing with co-occurring disorders.
The Recovery Village Columbus is a rehab facility that offers expertise across a range of addictions and substance use disorders, as well as co-occurring mental illness, delivering optimal outcomes in many situations.
Detox Centers
There are several options for detox centers in Toledo, as opposed to some of the smaller towns in Ohio which may not have any. Some of the detox facilities in the area are outpatient, while others may be part of an inpatient, residential treatment center. Regardless of your addiction, a medically supervised detox is necessary. As you detox, particularly from the potent opioids that are commonly abused in Toledo and surrounding areas in Ohio, your body can react violently to not having the substance. This can lead to symptoms so severe that they become deadly.
With medical supervision from a professional detox facility, there are options including medication to mitigate these symptoms and keep people safe and more comfortable while they go through this crucial part of addiction recovery. Some people may consider going to a place that only specializes in detox, but this isn't ideal. If you want to give yourself the best chance of success in your recovery, going to a detox facility that's part of a rehab center can be beneficial. This will allow your caregivers to start getting to know you right away and developing the personalized treatment plans that need to go along with detox. The Recovery Village Columbus offers a full range of treatment options, from medical detox and inpatient and outpatient care, all the way to aftercare.
Addiction Resources in Nearby Cities
There are a variety of valuable and effective addiction resources located in and around Toledo, OH. Residents of this Ohio city do have access to supportive services, groups like AA and NA, and physicians who can work with them to create an individualized MAT plan.
People from Toledo can also explore out-of-state inpatient and outpatient rehab programs, as well as options like partial hospitalization, which might be covered by their insurance. For people who don't have access to the recovery services and resources they need in Toledo, nearby cities include: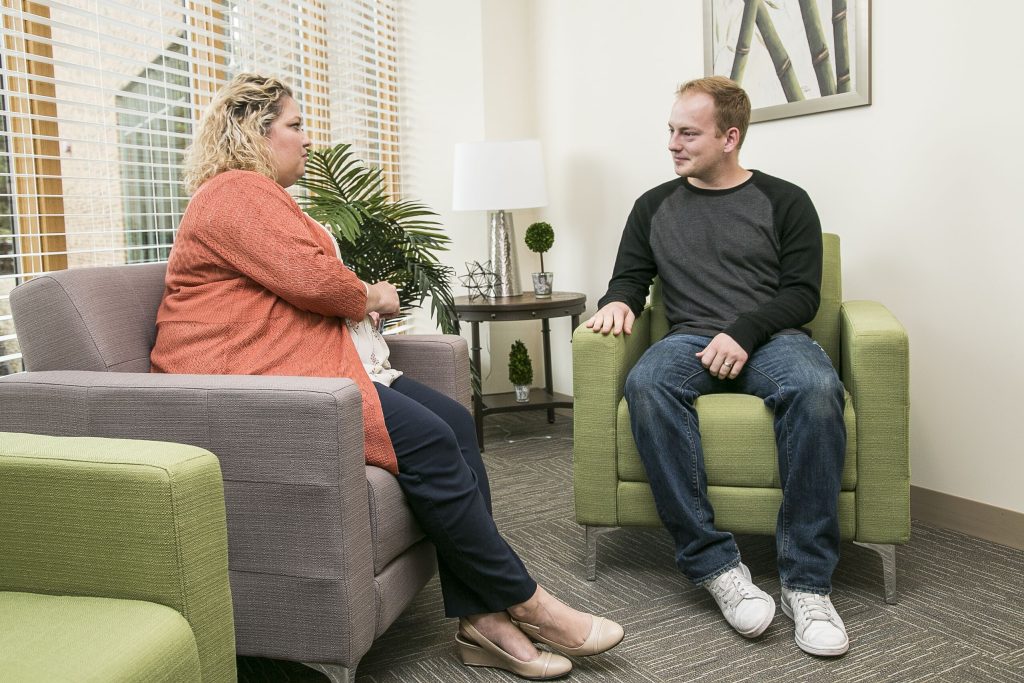 When you choose rehab at The Recovery Village Columbus Drug & Alcohol Rehab, you can expect:
A full continuum of care programs, from medically assisted detox to outpatient and aftercare
Innovative traditional therapies such as cognitive behavioral therapy (CBT) and 12-step groups
Recreational options like yoga and art therapies
A full staff of licensed doctors, nurses and clinicians specializing in addiction and recovery
Care that is 100% confidential
The Recovery Village: Your Destination for Wellness
If you or a loved one is looking for drug treatment in Ohio or beyond, The Recovery Village is a great option for rehabilitation care. This acclaimed facility has locations across the country, including Groveport, OH.
Whether you're searching for medically assisted detox, outpatient care or any level of care in between, The Recovery Village has a treatment for any type of substance use disorder. At every Recovery Village location, each patient is cared for physically and mentally, with each program including counseling for co-occurring mental disorders.
Fill out our contact form to have a recovery advocate reach out to you or call (614) 362-1686.
Error: Contact form not found.