Centrally located in Ohio, The Recovery Village Columbus serves the needs of people around the state and country. Our experienced addiction treatment specialists provide evidence-based care for addiction and co-occurring mental health disorders in a tranquil environment.
Addiction in Toledo, OH
In Toledo and the rest of Ohio, there are concerning trends regarding substance use, addiction and overdose deaths. According to the Ohio Department of Health, 2020 was the highest year for unintentional overdose deaths in the state. There were 5,017 deaths, which represented a 25% increase from 2019. Additionally, fentanyl was involved in 81% of all overdose deaths. These fatalities often occurred in combination with other substances (heroin, cocaine, methamphetamine, etc.).
Methamphetamine on its own has made a troubling "comeback" in Ohio. Just six years ago, meth was involved in only around 3% of overdoses in Ohio. In 2021, that number soared to 25%. Fatal meth-related overdoses in Ohio also rose tenfold between 2015 and 2020 — from 96 to 1,060.
Drug Detox and Rehab Center Near Toledo, OH
At The Recovery Village Columbus, we believe successful recovery requires a customized approach. We also recognize drug and alcohol addiction as a mental health disorder. That's why we treat all symptoms, whether emotional, psychological or physical.
Our services include:
Medical detox to provide support and medical care as you're dealing with withdrawal symptoms.
Inpatient rehab programs are residential, intensive and entirely focused on your long-term recovery. Inpatient programs include onsite living, medical supervision and a structured, supportive environment. Counseling and other therapeutic activities are also available.
Partial hospitalization programs (PHPs) integrate a higher degree of independence with ongoing medical supervision and therapeutic treatments during the day.
For many patients, intensive outpatient programs (IOPs) may follow a residential program or PHP. You'll work on independently applying the healthy coping skills you've learned while having access to support.
Outpatient rehab offers customized care and support, including counseling and group therapy. At the same time, you'll transition to independent living and accountability for your recovery.
Our Nearest Treatment Center
The Recovery Village Columbus is centrally located in the Columbus metro, in Groveport. We're under three hours by car from Toledo and work with patients throughout Ohio and the U.S.
Local Addiction Resources in Toledo, OH
Local addiction resources are available if you're in the Toledo area. For example, The Lucas County Mental Health and Recovery Services Board, in partnership with the Toledo Lucas County Opiate Coalition, works to help people struggling with substance use disorders.
12-step programs are also available in and around Toledo. You can visit the Alcoholics Anonymous or Narcotics Anonymous websites to find 12-step meeting details in Toledo.
Why Choose The Recovery Village Columbus?
Addiction is a complex disease affecting people socially, physically, mentally and emotionally. It's also often accompanied by co-occurring mental health disorders. For successful recovery, treatment must be comprehensive, compassionate and research-based. At The Recovery Village Columbus, we offer all of the above. Our physician-led team of addiction treatment experts creates personalized treatment programs for each patient.
Our Facility
Our state-of-the-art facilities allow you to recover in a safe, comfortable environment. Along with addiction and dual diagnosis treatment, our facility also offers wellness amenities. These include:
Two gyms
Outdoor sports courts (volleyball and pickleball)
An art studio
An outdoor fire pit
Yoga
Off-site field trip opportunities
Start Your Recovery Today
If you'd like to take the most important first step of your life, we encourage you to contact a Recovery Advocate and get started today.
Sources
Ohio Department of Health. "Drug Overdose." Accessed December 22, 2022.
The Ohio State University. "The Comeback of Meth in Ohio." November 29, 2021. Accessed December 22, 2022.
Substance Abuse and Mental Health Services Administration (SAMHSA). "Medication-Assisted Treatment (MAT)." December 13, 2022. Accessed December 22, 2022.
Substance Abuse and Mental Health Services Administration (SAMHSA). "Co-Occurring Disorders and Other Health Conditions." April 21, 2022. Accessed December 22, 2022.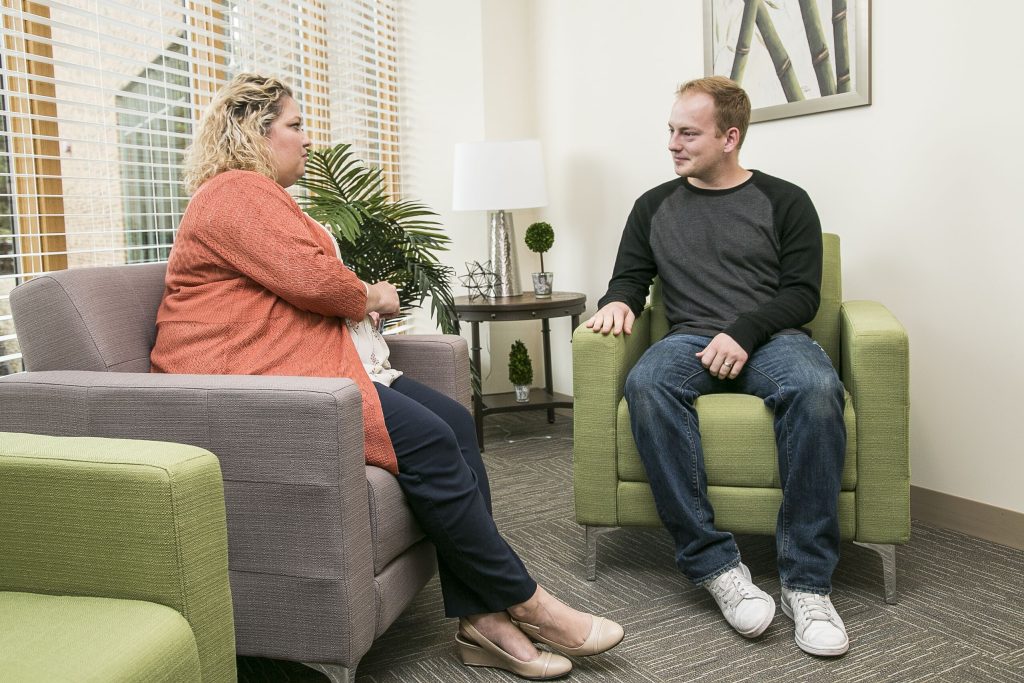 When you choose rehab at The Recovery Village Columbus Drug & Alcohol Rehab, you can expect:
A full continuum of care programs, from medically assisted detox to outpatient and aftercare
Innovative traditional therapies such as cognitive behavioral therapy (CBT) and 12-step groups
Recreational options like yoga and art therapies
A full staff of licensed doctors, nurses and clinicians specializing in addiction and recovery
Care that is 100% confidential