Should You Tell Your Children About a Past Addiction?
Last Updated: November 10, 2022
Jump to Section
No matter what stage of recovery you are in, talking to your children about drugs and alcohol can feel awkward and even intimidating. If you are sober now, it is tempting to avoid telling your children about your addiction, particularly if you did not have children when you had a substance use disorder.
However, telling your children can help them understand you and can let them know about the impact that addiction could have on their own lives.
Promoting Your Children's Good Health
One reason to discuss your past addiction with your children is to help them learn from your healthy example in the present and your challenges of the past. According to the National Institute on Alcohol Abuse and Alcoholism, over one-third of teens have tried a drink of alcohol by age 15, while 13.3 percent of high-school-aged students currently use drugs.
It is beneficial to begin young when you are talking to your kids about substance misuse.
Preschoolers need to learn how to take care of their bodies, and that includes discussions about drugs such as the substances that they might see around the home, like painkillers. Talk to your children about your lifestyle and try to model behavior and show your children why this is important. This could be as simple as making dinner together and discussing how the food you are making keeps your body healthy.
Young children can view drug and alcohol use on television, and they might see friends' parents having a drink or smoking. Discussing how these substances can be addictive can help your children understand the potential dangers.
Older children need to build up the confidence to say no to drugs and alcohol long before they enter the teen years. Talking about choices and discussing the impact that drugs and alcohol had on your own life can help them understand the seriousness of these choices and give them the information and courage they need to say no.
What Do You Share?
Healthy Place mentions that some details of addiction are too graphic or complicated for children to understand. The website mentioned that it is important for the parent in recovery to carefully consider the needs of the child. However, that does not mean that you need to avoid the topic completely.
If you can be honest and use child-friendly language to talk about your addiction and recovery, then that will feel good to your children. If you are going to a recovery center or you are changing your lifestyle, they might already worry about these changes. Talking about them in simple, child-friendly language such as "Mom is going here to get healthy" can help your children understand that these changes are positive and that they will result in a stronger, happier family for them in the future.
Addiction Can Have a Genetic Component
Talking to your kids about drugs can seem awkward at first, especially if it is not something that you have done regularly. However, as a person in recovery, it is particularly important to discuss substance misuse with your children, as addiction can have a genetic component. According to Clinical Pharmacology and Therapeutics, "addictions are a diverse set of common, complex diseases that are to some extent tied together by shared genetic and environmental etiological factors."
Open and honest communication with your children about your past addiction can help them understand that they can be open and honest with you as well. If they find that they have an addiction or feel tempted to use drugs and alcohol, they might know that you are a safe and empathetic person whom they can talk with about their challenges and concerns.
At The Recovery Village Columbus, medical professionals can support you as you find a new life of sobriety. They offer inpatient and outpatient rehab opportunities and ongoing aftercare programs. With us, you will find the Ohio addiction treatment resources you need to create a sober life.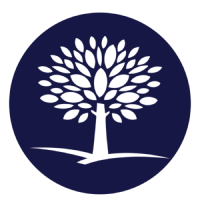 Ready to start your recovery?