Blue Cross Blue Shield (BCBS) Drug Addiction & Alcohol Rehab Coverage in Ohio
Last Updated: September 19, 2022
Blue Cross Blue Shield rehab coverage is available for those seeking alcohol addiction treatment services at The Recovery Village Columbus.
When someone struggles with drug or alcohol addiction, evidence-based treatment is essential for recovery and is often covered by insurance. Blue Cross Blue Shield rehab coverage is available, and other types of mental health care are also typically covered to some extent by this national health insurance company.
Blue Cross Blue Shield Provider Overview
Blue Cross Blue Shield is one of the nation's biggest health insurance companies, with almost 1 in 3 Americans using their coverage. As of 2022, 34 independent Blue Cross Blue Shield Association companies deliver health insurance to more than 115 million people nationwide.
Each Blue Cross Blue Shield Association company offers insurance plans within specific regions. The Blue Cross Blue Shield Federal Employee Program is a national option under the Federal Employees Health Benefits Program for employees and retirees of the federal government.
If someone has healthcare coverage through this company, their insurance plan should provide addiction treatment coverage and benefits, although how much coverage is available depends on the region, plan and other individual factors.
BCBS Coverage Levels and Plans
As with other insurers, Blue Cross Blue Shield plans offer different levels of coverage. In most states, these are broken down into the following categories:
Bronze: A bronze plan usually covers around 60% of overall treatment costs.
Silver: A silver plan will generally cover approximately 70% of the costs of an addiction treatment program.
Gold: These plans cover about 80% of treatment typically.
Platinum: In some states, Blue Cross Blue Shield also has platinum-level plans, covering up to 90% of addiction treatment costs.
Does BCBS Insurance Cover Addiction Treatment?
Because of the Affordable Care Act, private insurance companies must provide members with substance abuse treatment coverage, including those under the Blue Cross Blue Shield company name. Due to this federal law, substance abuse treatment is an essential healthcare benefit.
If you want details on the specific benefits of your plan and how much coverage might be available for addiction treatment, you can contact the company or a Recovery Advocate at The Recovery Village Columbus to help you verify.
Does BCBS Cover Inpatient Rehab?
At least some coverage for inpatient rehab stays is typically available if you have BCBS insurance. Federal employees usually pay a percentage of their treatment costs based on their selected plan. How much coverage you might have for an inpatient rehab stay will be based on:
Your plan and coverage level
Your out-of-pocket requirements
The medical need for your stay
Many other factors
Does BCBS Cover Outpatient Care?
Outpatient treatment options can be a standalone form of treatment when someone has a mild or less severe addiction or cannot participate in an inpatient program for any reason. Outpatient care can also be a step-down treatment level after completing inpatient rehab. Regardless, Blue Cross and Blue Shield insurance plans usually cover a portion of outpatient care, up to 80% for the highest-level and most expensive plans.
Does BCBS Cover Mental Health Services?
When someone has an addiction to drugs or alcohol, they commonly have a co-occurring mental health disorder. Mental health services are covered at some level because of the Affordable Care Act, similar to addiction treatment services. Mental health services such as cognitive behavioral therapy are considered essential benefits for health insurance plans to make available.
If you have a health maintenance organization (HMO) plan, you're covered only at treatment facilities with HMO contracts. If you have a preferred provider organization plan (PPO), you have a wider range of providers available to you, and you can see out-of-network providers. However, you would probably have to pay more out of pocket.
If you get mental health care or addiction treatment services and the treatment center or provider doesn't take your plan, they're out-of-network. However, if they take your insurance, it's considered in-network. If you go out-of-network, a provider might be able to charge you the full price, so it's a good idea to verify with your insurer or the treatment facility you're considering.
Drug & Alcohol Addiction Treatment Types BCBS May Cover
The specific types of drug and alcohol treatment BCBS may cover include:
Medical detox: During the initial days of treatment, medical detox is a way to remain safe and comfortable as you withdraw. BCBS may cover medical detox, including medication-approved treatments for addiction to substances, including opioids and alcohol.
Intensive inpatient: This high level of treatment requiring a residential stay is often covered at least partially by Blue Cross Blue Shield.
Partial hospitalization: These programs include inpatient and outpatient treatment elements and can be covered by your Blue Cross Blue Shield plan.
Intensive outpatient: This is a step down from an inpatient program or higher level like a partial hospitalization program and is likely covered to some extent by Blue Cross Blue Shield.
What Length of Treatment Does BCBS Cover?
Rehab programs differ in length based on the individual's treatment plan, addiction severity and many other factors. Programs often last 30–90 days but can be shorter or longer. The length of treatment BCBS will cover depends on factors including:
Your health plan
Your behavioral health benefits
The recommended care level
Co-occurring conditions you may have
Whether you've previously sought treatment
Ohio Rehab Facility That Accepts Blue Cross Blue Shield Insurance
The Recovery Village Columbus accepts Blue Cross Blue Shield insurance and is in-network. If you'd like to verify your specific rehab benefits, our Recovery Advocates can help now, or you can contact the insurance company directly. We encourage you to take advantage of our insurance verification system tool that can help estimate your in- and out-of-network coverage in seconds. You deserve life-saving treatment at The Recovery Village Columbus, and along with insurance coverage, we can help you with other flexible payment options. Contact a Recovery Advocate today to find out more.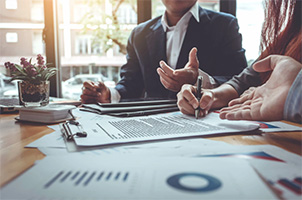 Verify Your Insurance Online
See if your insurance will cover treatment at The Recovery Village Columbus.