Last Updated: February 15, 2023
Alcohol abuse is prevalent in the United States. Statistics show that 25.8% of American adults binge drink within a given month. Further, 6.3% engage in heavy drinking, defined as consuming more than 14 drinks a week for men or more than seven drinks a week for women. Heavy drinking places people at risk of developing an alcohol use disorder, which is the clinical term for alcohol addiction.
This resource guide is an overview of the information currently available on alcohol use and abuse. It offers general education about alcohol abuse, resources for high-risk groups and an introduction to strategies that can help prevent alcohol use disorder.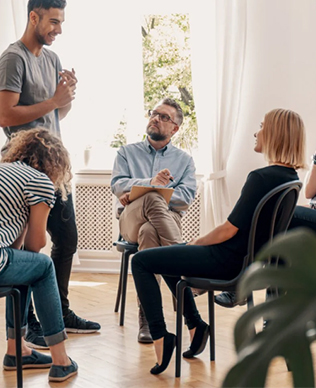 Questions?
Our Recovery Advocates are ready to answer your questions about addiction treatment and help you start your recovery.