Codeine, a powerful painkiller that is often found in cough syrup, is a commonly abused drug throughout the United States. Codeine addiction is a severe problem, and people who have become addicted often need the help of addiction treatment professionals in order to recover. Fortunately, codeine addiction is highly treatable, and starting a treatment program can help you or your loved one lead a healthier life in recovery.
Codeine Addiction Treatment
Codeine is an opiate derived from the poppy plant. It is chemically similar to other common opioids, such as morphine and heroin, and it has similar depressant effects to these drugs. Codeine is often found in prescription cough medications, including:
Tylenol-Codeine #3
Promethazine/Codeine (often referred to as "lean")
Robitussin AC
Brontex
Vanacof
Millions of Americans use codeine every year. According to data from 2020 from the Substance Abuse and Mental Health Services Administration, 0.9% of Americans aged 12 and older misused codeine in the past year, meaning they used it without a prescription or in greater amounts than prescribed.
Codeine has a significant potential for addiction. Even if a person takes this medication as prescribed, they may develop several of the signs and symptoms of an opioid use disorder.
Opioid use disorders have 11 key diagnostic criteria in the Diagnostic and Statistical Manual of Mental Disorders (DSM-V). Experiencing just two of these symptoms can result in a diagnosis of mild opioid use disorder. Experiencing four or five would be considered moderate, and six or more symptoms would be a severe opioid use disorder. These symptoms include:
Opioids being used in greater amounts or for longer periods than intended
Unsuccessful attempts to cut down on opioid use
Spending an inordinate amount of time using opioids or recovering from their effects
Strong cravings for opioids
Opioid use interferes with work, school, or home responsibilities
Continued opioid use despite social problems created by their use
Giving up on activities or hobbies due to opioid use
Using opioids when it is dangerous to do so
Continued opioid use despite worsening physical or mental health symptoms
Increasing tolerance for opioids, which means that a person needs to use more to achieve the desired effect
Withdrawal symptoms if opioid use suddenly stops
If you are struggling with these symptoms, it may be difficult for you to stop using codeine on your own. Fortunately, opioid use disorders are highly treatable at an addiction treatment center.
Codeine Addiction Treatment Programs
The best codeine addiction treatment programs will take a multidisciplinary approach: providing medical services, psychological counseling, and peer-to-peer support to help people recover mentally and physically. Codeine addiction treatment centers will typically provide several levels of care to meet each client's needs in the recovery process.
Codeine Detox
Codeine detox is the first step in the recovery process. Like other opioids, codeine can create intense and prolonged withdrawal symptoms that make it difficult for people to break through the first stage of recovery. A codeine detox aims to alleviate these symptoms and prepare people for the next step in the healing process.
Codeine withdrawal isn't typically life-threatening, but it can be an overwhelming experience if left untreated. Common withdrawal symptoms include:
Sweats
Chills
Fever
Sneezing
Shakes
Nausea
Diarrhea
At a medical codeine detox, medical professionals monitor clients in detox 24 hours a day and can deliver specialized medications developed specifically for treating opioid withdrawal. While withdrawing from codeine is by no means a comfortable process, starting your recovery at a medical detox center can make it much safer and reduce your withdrawal symptoms significantly.
Codeine Rehab
After the physical aspects of quitting codeine have been managed in a codeine detox, it is necessary for people with opioid use disorders to continue on to codeine rehab. Codeine addiction treatment programs extend the scope of treatment beyond purely physical healing. They can help people understand the factors that lead to substance use and discover a new way to live.
In codeine rehab, several different treatments are used together to help people reach this new stage in life, including
Individual therapy with trained clinicians
Group therapy with supportive peers
Relapse prevention programs
Introductions to 12-Step support groups
Case management and goal planning
Recreational therapies
The goal of these treatments is to help people develop the skills, knowledge, and coping mechanisms to be able to maintain their sobriety for years to come. While codeine rehab is temporary, usually spanning between one and three months, it lays the foundation for a lifetime in recovery.
Codeine addiction treatment centers offer several levels of care to ensure that everyone gets the right amount of help for substance use disorder symptoms. Levels of care include:
Each of these programs offers the same evidence-based therapies to help treat codeine addiction but in differing levels of intensity and time commitment.
Treatment for Co-Occurring Disorders
In addiction treatment, co-occurring mental health disorders are common. Many people struggling with codeine addiction are also experiencing mental health concerns, such as:
Depression
Anxiety
Post-traumatic stress disorder
Bipolar disorder
Attention-deficit/hyperactivity disorder
By choosing a codeine addiction treatment program that offers treatment for co-occurring disorders, mental health issues and substance use disorders can be treated simultaneously. Several academic studies have shown that providing treatment for co-occurring disorders increases the likelihood of treatment success and improves the overall quality of life for people receiving care.
Aftercare
Recovery doesn't stop after you complete treatment. Aftercare programs help people continue the work that they started in treatment and support them in staying sober long-term.
Aftercare helps people stay connected with their recovery networks by providing resources and support long after formal addiction treatment is complete, including relapse prevention plans, referrals to continue therapy and medical care, support groups, and other recovery resources.
About Our Codeine Addiction Treatment Center in Ohio
At The Recovery Village Columbus, our licensed, compassionate team helps clients feel safe, supported and enthusiastic about their recovery. By combining the best in evidence-based addiction treatments with comfortable accommodations and amenities, we ensure that each of our clients can fully dedicate themselves to working on their recovery.
Some of the amenities offered at our facility include:
Two fully-equipped gyms
Basketball and volleyball courts
Art studio
Recreation room
Computer lab
On-site chef
All of these amenities and services are nestled upon 6.5 acres in Groveport, Ohio, just outside Columbus.
With most major insurance plans accepted, some or all of the cost of treatment can be covered through insurance. If you have questions about how to pay for treatment or whether our facility is in-network, our team would be happy to assist you.
We understand how hard dealing with a codeine addiction can be. But there is hope. With compassionate, evidence-based treatment, anybody can break free from their addiction and achieve recovery. Contact our team to take the first step in your treatment, and start your new life in sobriety today.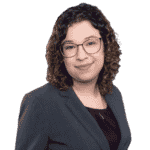 Editor – Melissa Carmona
As the content manager at Advanced Recovery Systems, Melissa Carmona puts years of writing and editing experience to work helping people understand substance abuse, addiction and mental health disorders.
Read more
Medically Reviewed By – Sara G. Graff, LCSW
Sara Graff is a Licensed Clinical Social Worker (LCSW) in Florida. She earned both her Bachelor of Arts degree in Psychology and her Master of Social Work (MSW) degree from Washington University in St. Louis. Sara has over twenty five years as a social worker and has worked in many areas of mental health.
Read more
Sources
---
American Psychiatric Association. "Diagnostic and Statistical Manual of Mental Disorders: DSM-5". 2013. Accessed August 9, 2022.
Blodgett, Janet C., et al. "How Effective Is Continuing Care for Sub[…]Meta-Analytic Review." Journal of Substance Abuse Treatment, February 2014. Accessed August 9, 2022.
National Institute of Diabetes and Digestive and Kidney Diseases. "Opioids." LiverTox: Clinical and Research Information on Drug-Induced Liver Injury, November 24, 2020. Accessed August 22, 2022.
National Library of Medicine. "Codeine." MedLine Plus, 2022. Accessed August 22, 2022.
Sacks, Stanley, et al. "Responding to the Challenge of Co-Occurr[…]for Future Research." Journal of Substance Abuse Treatment, January 2008. Accessed August 9, 2022.
Shah, Mansi, and Martin R. Huecker. "Opioid Withdrawal." StatPearls, May 15, 2022. Accessed August 9, 2022.
Substance Abuse and Mental Health Services Administration. "Key Substance Use and Mental Health Indi[…] Drug Use and Health." October 2021. Accessed August 12, 2022.
Medical Disclaimer
The Recovery Village aims to improve the quality of life for people struggling with a substance use or mental health disorder with fact-based content about the nature of behavioral health conditions, treatment options and their related outcomes. We publish material that is researched, cited, edited and reviewed by licensed medical professionals. The information we provide is not intended to be a substitute for professional medical advice, diagnosis or treatment. It should not be used in place of the advice of your physician or other qualified healthcare provider.