The Recovery Village Columbus is centrally located in Ohio, serving the needs of individuals around the state and country. Our team is unique because we provide treatment driven by research for drug and alcohol addiction and co-occurring mental health disorders. Our Ohio location is in a calm, quiet environment, allowing for a complete focus on recovery.
Substance Use in Hudson, OH
In Ohio, in 2007, unintentional drug poisoning became the top cause of injury-related deaths. During that year, drug poisonings surpassed car crashes as the leading cause of accidental death for the first time, and the trend has since continued. In 2020, Ohio saw the highest number of deaths because of unintentional drug overdoses. In 2020, fentanyl was involved in more than 80% of Ohio's overdose deaths and was frequently combined with other drugs. These are trends that are often mirrored in Hudson as well.
Finding Addiction Treatment in Hudson, OH
Our philosophy at The Recovery Village Columbus is that success in addiction recovery requires an individually tailored treatment plan. Treatment should also be guided by up-to-date scientific research and medical understanding. Addiction to drugs and alcohol is a mental health disorder. With that in mind, we treat symptoms and underlying root causes. These are essential considerations to consider when choosing a treatment facility.
Drug and Alcohol Detox
When you're going through detox, you need medical and emotional support. Medical detox is a necessary first step in the recovery process. During medical detox, drugs and alcohol leave your system. Our team of medical professionals can help you stay safe and comfortable during this time.
Learn More About Medical Detox
Inpatient Addiction Treatment
At The Recovery Village Columbus, inpatient addiction treatment is residential and includes onsite living. The environment is structured and supportive, with medical supervision, counseling, therapeutic services and activities. Most patients begin with medical detox and move on to an inpatient treatment program.
Learn More About Inpatient Rehab
Outpatient Addiction Treatment
Patients can live either at home or in a sober living house during an outpatient treatment program. They may then travel to our facility for medical treatment and psychiatric counseling. During outpatient rehab with us, you would start using the healthy coping skills you learned during more intensive levels of treatment, balancing a greater sense of independence and autonomy in your daily life.
Learn More About Outpatient Rehab
Dual Diagnosis Treatment
Addiction often happens along with other mental health conditions. Co-occurring disorders or dual diagnosis affects around half of those with a substance use disorder (SUD). We believe if you have a co-occurring mental health disorder and an SUD, both must be thoroughly addressed during treatment. We take a holistic approach rather than only managing symptoms to facilitate the best possible recovery outcomes.
Learn More About Dual Diagnosis
Our Nearest Treatment Center
The Recovery Village Columbus is located in Groveport, the heart of Ohio. We are part of the Columbus metro area, about two hours by car from Hudson.
Why Choose The Recovery Village?
Our approach to treatment is guided by science and led by physicians who are addiction treatment experts. Addiction is a complex disease, and the effects are far-reaching and include social, mental, emotional and physical symptoms. Our team of experts creates a professional treatment plan for every unique patient and helps promote their long-lasting recovery.
Our Process
While everyone's treatment journey is tailored to them, many follow similar steps in a continuum of care. The process often begins with a medical detox so that you can stabilize as drugs and alcohol leave your system. You can begin your treatment, which typically starts with an inpatient stay.
As you progress in your recovery and are ready, you might step into less intensive levels of care, such as outpatient rehab. During these levels of care, you begin to explore what your life of recovery will be like outside of the structured environment of a residential program.
Our Facility
We want everyone who comes to us to feel safe, comfortable and as if they're in a serene, healing environment. With that in mind, our facility is peaceful and quiet and allows you to focus solely on the work you're there to do.
Along with our medical addiction treatment programs, we also offer wellness amenities onsite, including:
An art studio
Two fully equipped gyms
Outdoor sports courts for volleyball and pickleball
An outdoor firepit
Opportunities for off-site field trips
Start Your Recovery Today
Whether you have questions or are ready to take the next step, we're here now and encourage you to explore what treatment could mean for the life of you or a loved one. Contact a Recovery Advocate today.
Sources
Ohio Department of Health. "Drug Overdose." Accessed February 3, 2023.
National Association of Addiction Treatment Providers. "Treatment Methods & Evidence-Based Practices." Accessed February 3, 2023.
NIH National Library of Medicine. "Overview of a Continuum of Care." Accessed February 3, 2023.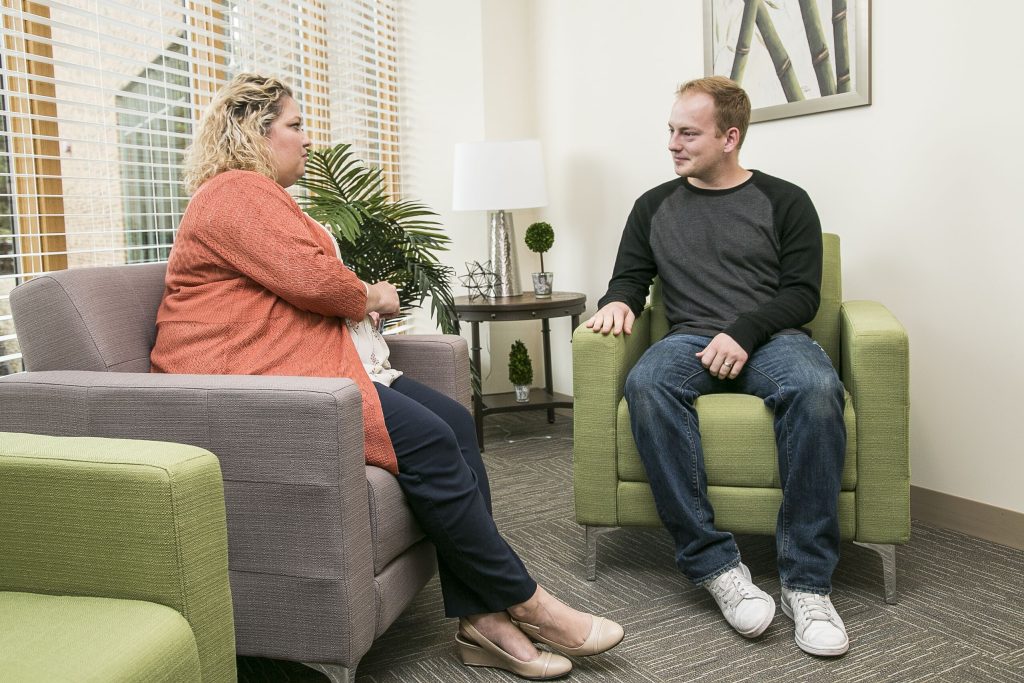 When you choose rehab at The Recovery Village Columbus Drug & Alcohol Rehab, you can expect:
A full continuum of care programs, from medically assisted detox to outpatient and aftercare
Innovative traditional therapies such as cognitive behavioral therapy (CBT) and 12-step groups
Recreational options like yoga and art therapies
A full staff of licensed doctors, nurses and clinicians specializing in addiction and recovery
Care that is 100% confidential