There's a disturbing trend that has a firm hold in towns across Ohio, including Hudson. It's drug abuse, particularly of opioids like heroin, and a tremendous spike in unintentional deaths related to drugs. The trend first started in the area around 2009 following the widespread unemployment from the Great Recession.
In 2015, the Ohio Department of Health released a report showing that more than 3,000 state residents died from an overdose.
In Summit County, where Hudson, OH is located, there was a record number of fatal overdoses in 2016 according to the Medical Examiner's Office. Chief Investigator Gary Gunther estimated between 225 and 250 deaths happened in Summit County alone because of drugs. That represents an increase of more than 11 percent over the previous year. The number of unintentional drug-related deaths in the county was significantly more than those caused by car crashes and homicides.
This isn't just a problem for Summit County and Hudson. The state of Ohio led the country in opioid overdoses in 2014, in front of both California and New York.
So what are the solutions?
Local, state and federal leaders continue to look for possible solutions to the problems of heroin, fentanyl and other opioids. The following information highlights the available resources in Hudson, OH as well as nearby cities and towns and national resources for addiction treatment.
Drug & Alcohol Rehab Centers in Hudson, Ohio
If you live in Hudson, OH and you or someone you know have a problem with drugs or alcohol, it can be difficult to know where to turn. One of the reasons people in small towns across Ohio and the U.S. have a difficult time dealing with their addiction is because they feel like they have few treatment resources at their disposal. Fortunately, there are options located in cities near Hudson, as well as national facilities where people can go to receive inpatient residential addiction therapy and treatment.
There are two broad categories of addiction treatment: outpatient and inpatient treatment. Finding the right program is essential to successful recovery.
Inpatient residential rehab is often the most effective form of recovery. During inpatient rehab and treatment, a patient checks in and stays at a clinic where they have around-the-clock medical and emotional care and support.
Most people opt to travel out-of-state and visit a national rehab center if they're seeking inpatient treatment. If someone is willing to go outside of Hudson and Ohio for rehab, they're giving themselves more options regarding the quality and type of care they receive. It can also be helpful to focus solely on recovery, which is easier when you're away from your environment and your triggers.
If you're interested in a leading inpatient rehab program, including a combination of individualized and group therapy as well as treatment for co-occurring mental disorders, you can contact The Recovery Village to learn about options and insurance coverage.
Another way to get treatment for a substance use disorder is with outpatient treatment. Outpatient treatment has advantages including a lower cost, and the ability to continue working or going to school as normal, but it can be harder to focus on your recovery during these situations. You do maintain your sense of family and friend support during outpatient treatment, but if these people that are also users, that can actually derail your recovery.
In Hudson, the primary resources available to help dealing with an addiction to drugs or alcohol are publicly funded programs, but in nearby towns like Massillon, OH or Pittsburgh, PA, there are more extensive options.
Detox Centers
A medical detox center is a place where people begin their road to recovery from addiction. These are medically supervised programs that help people avoid the discomfort and dangers of a home detox or a cold-turkey withdrawal from drugs. Making the detox process as comfortable as possible fis one of the best ways to improve chances of success for recovery and completion of a full rehab program.
Inpatient withdrawal is optimal, particularly with the symptoms of withdrawal that can come with opioid addiction. When people have support and medical supervision during detox, there is a reduction in physical symptoms and cravings. And, if it's done in a facility that also treats co-occurring mental disorders, the medical team can make sure the patient has the medications they need to deal with this as well.
There are a few detox centers located near Hudson, but the resources are relatively limited regarding options, which is why many people opt to leave Hudson for treatment. Also, if you go to a rehab facility that includes detox, it can allow you to get to know your therapists and medical team closer, and go through a more seamless recovery process.
Addiction Resources in Nearby Cities
There are some addiction and substance abuse resources in Hudson, but in many cases, residents of this Ohio city must travel to nearby cities to receive the services they need. People in Hudson might also opt to leave Ohio in order to go to rehab for drug or alcohol addiction.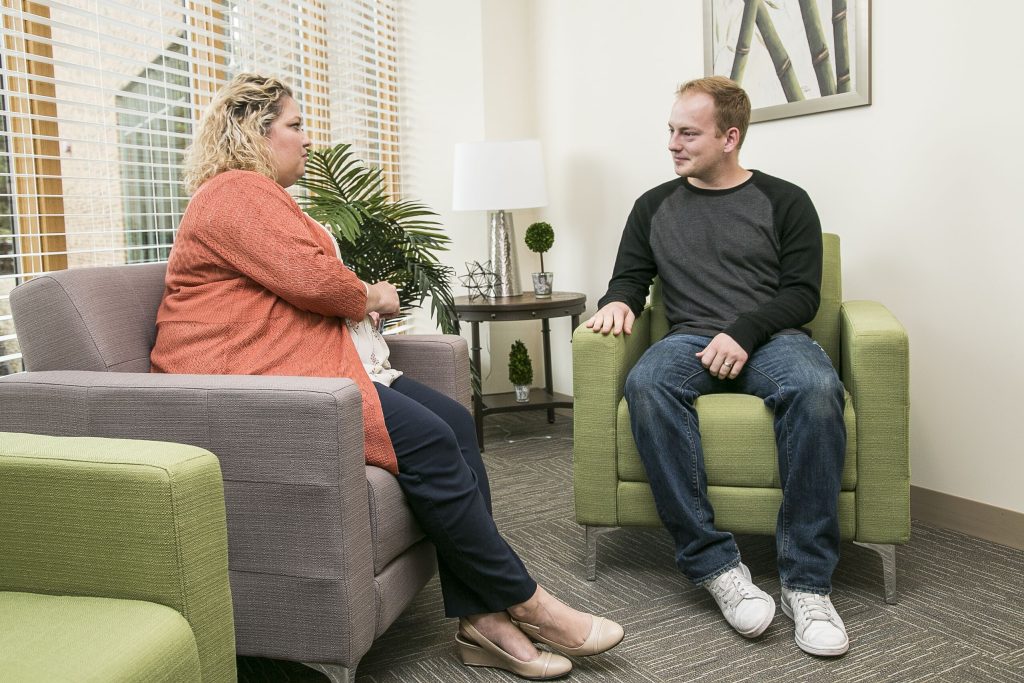 When you choose rehab at The Recovery Village Columbus Drug & Alcohol Rehab, you can expect:
A full continuum of care programs, from medically assisted detox to outpatient and aftercare
Innovative traditional therapies such as cognitive behavioral therapy (CBT) and 12-step groups
Recreational options like yoga and art therapies
A full staff of licensed doctors, nurses and clinicians specializing in addiction and recovery
Care that is 100% confidential
The Recovery Village: Your Destination for Wellness
If you or a loved one is looking for drug treatment in Ohio or beyond, The Recovery Village is a great option for rehabilitation care. This acclaimed facility has locations across the country, including Groveport, OH.
Whether you're searching for medically assisted detox, outpatient care or any level of care in between, The Recovery Village has a treatment for any type of substance use disorder. At every Recovery Village location, each patient is cared for physically and mentally, with each program including counseling for co-occurring mental disorders.
Fill out our contact form to have a recovery advocate reach out to you or call (614) 362-1686.
[contact-form-7 404 "Not Found"]