Drug-related arrests, dismantled families and, in many cases, untimely deaths are just some of the consequences of drug use in Springfield, Ohio and Clark County. It's not uncommon to read the local news from Springfield and see headlines about the area's widespread drug epidemic and frequent spikes in overdoses.
For example, in January 2017, there was a 24-hour period with double the number of overdoses. The Clark County Combined Health District alerted other agencies that the Springfield Regional Medical Center had seen at least 13 opioid-related drug overdoses in that 24-hour period. Following that first spike in January 2017, similar trends continued. At the end of the same month, Clark County first responders were overwhelmed with 19 overdose patients from the area. There were also alerts by the Ohio Department of Health because the number of overdose visits exceeded average levels.
The average number of drug overdoses a day in Clark County is around five or six, and these ER visits make up only a small percentage of total overdoses. It turns out that a lot of people refuse to be taken to the hospital after first responders revive them.
As with so many other counties in Ohio, the rise in overdoses is the result of synthetic fentanyl. People believe they're taking heroin at a dose they would usually take, but it is actually fentanyl which is much more potent, and more deadly.
When it seems like Springfield and Clark County are facing similar stories every day, people can begin to lose hope, particularly if they're addicted to drugs, or they're close to someone who is. While it can be discouraging to see the epidemic that's happening, there are resources for people in Springfield who need options for substance use and recovery. There are also in-state rehab centers, such as The Recovery Village Columbus, too. Here, people can get the help they need before returning home to live a thriving and fulfilled life without substance use.
Drug & Alcohol Rehab Centers in Springfield, Ohio
Making the decision that you need help for an addiction to drugs or alcohol is one of the hardest parts of the recovery process. Once you can make that decision and feel that sense of motivation, you can move forward and start planning concrete solutions.
While some people might opt to stop using drugs or alcohol cold turkey on their own, this isn't recommended from a physical or psychological standpoint. What is recommended, is finding a professional, accredited rehab center. You can opt for one of the several rehab facilities that are local in Springfield, or you might decide to travel nearby to The Recovery Village Columbus.
You've probably heard stories of people traveling out of the state for rehab, and you might wonder what the benefits are. Many of the rehab centers that are local in Springfield, OH are publically-funded, and you may want a private option. Also, these rehab centers may not offer certain specialties, such as the diagnosis and treatment of co-occurring mental disorders that often come with addiction. Addiction is complex, and treatment needs to be similarly complex. You can't only treat some of the symptoms or issues associated with addiction but not all of them. That's not going to be a successful long-term strategy.
There's another reason a lot of people might opt to leave Springfield for rehab. Consider what it would be like to participate in inpatient, or in particular outpatient, rehab in the same environment where you were ausing drugs. You might be around the same friends and family that were negative influences in your life before rehab, and you can feel like you're stuck in the same cycle.
If you travel to a nationally accredited rehab facility like The Recovery Village, you're not just putting yourself mentally in a new situation, but physically as well. It can feel like a fresh opportunity to beat your addiction and create a better life. Along with deciding whether it's better for you to go to a rehab or addiction treatment facility in-state or out of state, you'll also have to think about factors such as inpatient or outpatient care. Inpatient residential rehab centers do require a time commitment, but these immersive experiences are often holistic in how they deal with addiction, which can lead to better long-term results.
Detox Centers
Whether you're going to seek addiction treatment locally or away from home, detox is essential. This applies to opioid addictions, which are prevalent in Springfield and surrounding areas.
Another benefit of opting for an inpatient rehab facility, such as what's offered by The Recovery Village locations, it also includes medically supervised detox. During this time, which can range in length from a few days to a few weeks, you are given around-the-clock medical attention to keep you comfortable and mitigate severe withdrawal symptoms.
If you attend detox at the same facility as your rehab program, your care team will start assessing you, diagnosing any co-occurring mental disorders and start working on a treatment plan right away. So, once the drugs have left your system, you're ready to start on the road to recovery.
There are a couple of detox facilities in Springfield, OH including low-cost options, but if you want comprehensive treatment, you may need to travel. Luckily, The Recovery Village Columbus is close by. Regardless of the specific detox program or facility you choose, quitting cold turkey is never a recommended option. There are dangers associated with withdrawal, and even if your symptoms aren't severe, you may find yourself unable to detox successfully on your own.
Addiction Resources in Nearby Cities
Springfield, OH is one of the many cities in Ohio facing serious drug problems and opioid use. Luckily, there are substance use and recovery resources in Springfield that can help.
These resources include support groups, as well as clinics and treatment facilities. People in Springfield also have the option of traveling within the state to The Recovery Village Columbus to seek rehab for addiction. Cities with treatment services located near Springfield, OH include: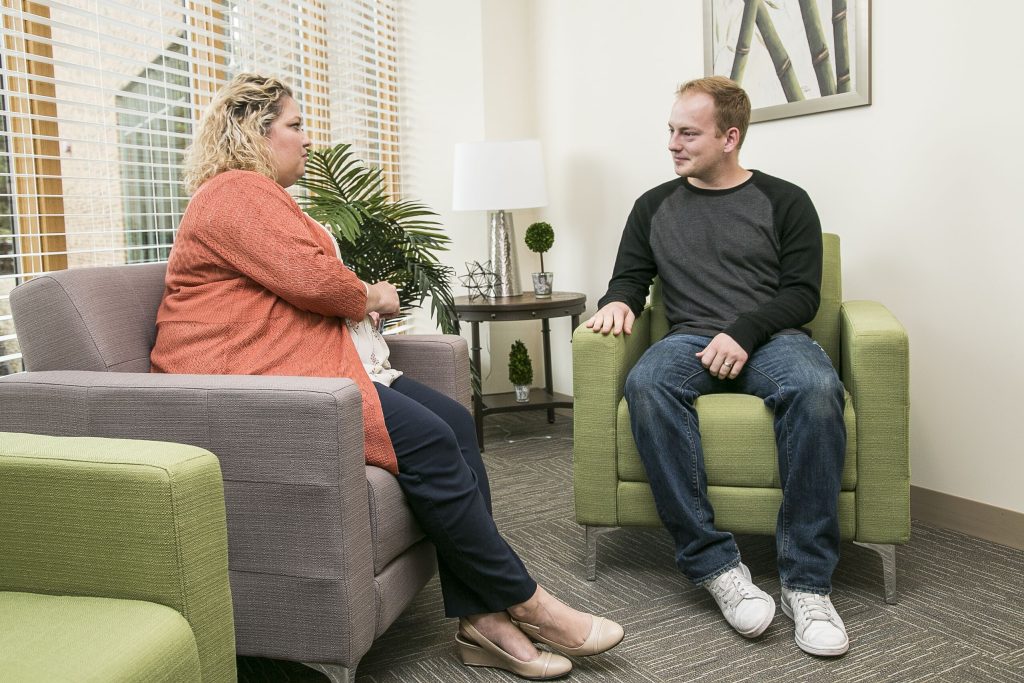 When you choose rehab at The Recovery Village Columbus Drug & Alcohol Rehab, you can expect:
A full continuum of care programs, from medically assisted detox to outpatient and aftercare
Innovative traditional therapies such as cognitive behavioral therapy (CBT) and 12-step groups
Recreational options like yoga and art therapies
A full staff of licensed doctors, nurses and clinicians specializing in addiction and recovery
Care that is 100% confidential
The Recovery Village: Your Destination for Wellness
If you or a loved one is looking for drug treatment in Ohio or beyond, The Recovery Village is a great option for rehabilitation care. This acclaimed facility has locations across the country, including Groveport, OH.
Whether you're searching for medically assisted detox, outpatient care or any level of care in between, The Recovery Village has a treatment for any type of substance use disorder. At every Recovery Village location, each patient is cared for physically and mentally, with each program including counseling for co-occurring mental disorders.
Fill out our contact form to have a recovery advocate reach out to you or call (614) 362-1686.
Error: Contact form not found.