Youngstown, OH, a city in Mahoning County certainly isn't immune to the drug epidemic sweeping the state. Over the past couple of years, Ohio has made national and even international headlines because of increases in drug use.
The state, including Youngstown, is dealing with a drug epidemic with spikes in unintentional drug overdose deaths. In 2015, there was a record number of people in Ohio that died from overdoses, and that number has risen every year since 2009. Since 2010, almost 13,000 Ohio residents have died from drug overdoses deemed unintentional.
The drugs that disproportionately impact cities and towns in Ohio like Youngstown are primarily heroin, as well as fentanyl. Fentanyl is a very powerful, synthetically made narcotic that's often combined with heroin. Ohio has been one of the first states in the country to see such a tremendous rise in fentanyl-related activity, which is largely responsible for the deaths. Aside from fentanyl, heroin accounted for more than 1,400 of the unintentional overdose deaths in the state in 2015.
Several years ago, the Youngstown Police Chief spoke to reporters, saying the rise in opioid abuse and dependence is likely based on the prescribing of opiate-based painkillers to patients who then become addicted.
It's easy to read the statistics and see the trends affecting Youngstown and other places in Ohio and feel somewhat hopeless. There are substance abuse and recovery resources available locally, as well as options that are accessible to Youngstown residents around the country. The following list highlights some of the recovery resources available if you're a Youngstown resident struggling with addiction.
Drug & Alcohol Rehab Centers in Youngstown, Ohio
If you're suffering from an addiction, whether it's to opioids or other substances, your best option is rehab. But within the broad category of rehab treatment, there are different options.
First, you might consider local facilities, of which three are located in or near Youngstown. Local facilities may offer inpatient or outpatient options. For people with severe opioid addictions or co-occurring mental disorders, inpatient care is usually advisable because it's holistic and immersive. It also often includes medically supervised detox. However, there is also the consideration of privacy. If you attend rehab in your hometown of Youngstown, whether it's inpatient or outpatient, it's likely that other people are going to find out. Many people conclude that distracts them from their recovery, and they don't feel as comfortable with the process.
Also, while some Youngstown rehab centers might have great employees, the available treatment tools and resources might not be on par with a large, nationally renown facility such as The Recovery Village. Here, patients not only have access to comprehensive treatment plans that move from detox to inpatient, residential therapy through outpatient and aftercare, but they also are working in a one-on-one way with some of the nation's foremost specialists in addiction. It's that access to world-class results paired with the anonymity that leads many people to leave Youngstown and even Ohio when they're ready to seek treatment for their drug addiction.
You may be wondering how you can manage to keep your job or stay in school if you travel for inpatient or even outpatient rehab. What people should understand is that addiction is a disease, and leaving work or school to seek treatment is the same as requesting a medical leave. You don't necessarily have to let your school or work know where you're going, and any accredited, licensed rehab facility is going to protect your identity.
If you complete your program successfully and you return to life sober, you're likely to demonstrate a much higher level of performance than you did while you were still using drugs or alcohol.
Detox Centers
If you live in Youngstown and you're wondering what the first step to a drug or alcohol-free life is, it's making the decision to detox from substances. Unfortunately, detoxing is often a tough, uncomfortable experience, but it's one that's necessary. One of the biggest reasons a lot of people fail in their quest to stop using drugs or alcohol, particularly opioids, is the fact that they attempt to manage their detox on their own, at home.
Detox is a dangerous situation, and it can lead to death if not properly managed. When someone takes steps to enter a carefully supervised medical detox, it's going to increase their chances of successfully recovering from their addiction, and help them be more comfortable throughout the process.
The concept of detox is one that again points to the advantages of visiting a full-scale, intensive national rehab center. Detox is an included part of the program, and this is where critical assessments begin that allow the medical and psychological professionals at the facility to start looking at any possible co-occurring mental disorders and creating tailored treatment plans based specifically on your needs.
Addiction Resources in Nearby Cities
When you're searching for addiction resources, it can be hard to know where to turn and what type of program or solution is right for you. Some of the options above are available in Youngstown, while others might be available nationally. There are also cities and towns nearby where further options are available, both to people suffering from addiction as well as their families.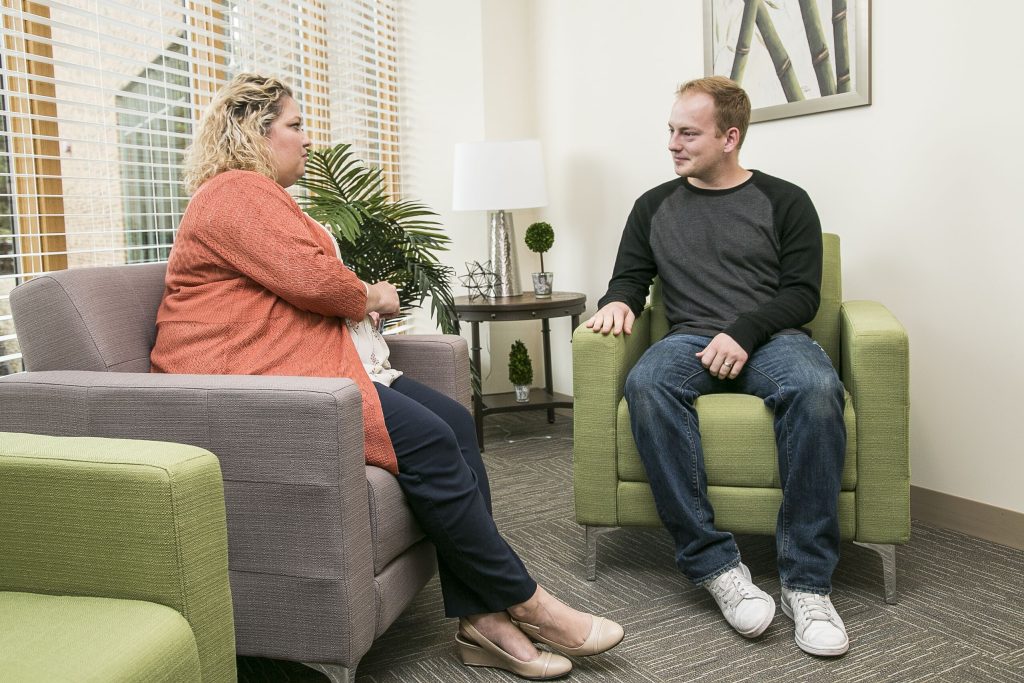 When you choose rehab at The Recovery Village Columbus Drug & Alcohol Rehab, you can expect:
A full continuum of care programs, from medically assisted detox to outpatient and aftercare
Innovative traditional therapies such as cognitive behavioral therapy (CBT) and 12-step groups
Recreational options like yoga and art therapies
A full staff of licensed doctors, nurses and clinicians specializing in addiction and recovery
Care that is 100% confidential
The Recovery Village: Your Destination for Wellness
If you or a loved one is looking for drug treatment in Ohio or beyond, The Recovery Village is a great option for rehabilitation care. This acclaimed facility has locations across the country, including Groveport, OH.
Whether you're searching for medically assisted detox, outpatient care or any level of care in between, The Recovery Village has a treatment for any type of substance use disorder. At every Recovery Village location, each patient is cared for physically and mentally, with each program including counseling for co-occurring mental disorders.
Fill out our contact form to have a recovery advocate reach out to you or call (614) 362-1686.
[contact-form-7 404 "Not Found"]