According to a 2022 report, Mahoning County, where Youngstown is located, had 161 drug overdose deaths in 2021. That represented the highest total ever in the county in recorded history. The 161 overdoses were a 20.5% increase over 2020. According to the Ohio Department of Health, overdose deaths in Youngstown and Mahoning County have risen consistently since 2013. Before the pandemic, the numbers were trending downward. However, they have since soared.
The majority of overdose deaths in the area stem from fentanyl. According to toxicology reports, other substances that contributed to recent deaths include alcohol and prescription opioids, cocaine, anticonvulsants and other stimulants. These statistics highlight the need for people to be able to connect with drug rehab programs in Youngstown or nearby.
Finding Help for Addiction in Youngstown, OH
When looking for an addiction treatment center, personalized care needs to be a top priority, along with an evidence-based approach. The Recovery Village Columbus is one of the nation's foremost addiction treatment centers. Our team of compassionate medical and mental health care providers works to create carefully tailored treatment plans for every patient based on their needs. We're located in a comfortable environment in Ohio, convenient to Youngstown and other parts of the state.
Treatment Programs at The Recovery Village Columbus
Our philosophy at The Recovery Village Columbus is that addiction recovery requires a treatment solution created at the individual level. All our treatment programs are guided by what you need personally and the most up-to-date scientific evidence. Based on what we know from research, addiction is a mental health disorder. It's complex, requiring not only treatment of symptoms but their underlying causes. Fortunately, this approach is integral to our treatment programs.
Drug and Alcohol Detox
One of the first steps of treatment for many people is a medical drug and alcohol detox. During detox, your body eliminates substances, which can lead to withdrawal symptoms. A medical detox at The Recovery Village provides a safe, comfortable environment to go through detox. Medical providers care for patients during this time and provide medications and other treatments when necessary. This helps set them up for a more successful transition to the next stage of their rehab program.
Learn More About Medical Detox
Inpatient Rehab
Aside from medical detox, inpatient rehab is our highest level of care. Patients are in a residential setting, living onsite and receiving medical supervision in a supportive and structured environment. Inpatient rehab includes a combination of counseling and other activities to support mental and physical well-being.
Learn More About Inpatient Rehab
Outpatient Rehab
With more flexibility than inpatient rehab, outpatient programs allow you to live off-site and explore what it's like to have more independence and accountability in your recovery. You begin to implement your new-found coping skills.
Learn More About Outpatient Rehab
Why Choose The Recovery Village Columbus?
The Recovery Village Columbus is one of the most trusted names in addiction treatment. We provide a full continuum of care when you are dealing with addiction, as well as co-occurring mental health disorders.
Our expert, physician-led staff creates treatment plans individually, following evidence-based addiction treatment best practices. We also have healing amenities and therapy options to support you during treatment.
Our Treatment Centers Near Youngstown, OH
The Recovery Village is conveniently located in the Columbus metro area. We are under three hours by car from Youngstown, OH.
About Our Facility
Located centrally in Ohio and working with patients from around the state and country, The Recovery Village is a leading expert-led facility for treating drug and alcohol addiction. We also provide a continuum-of-care treatment approach for co-occurring disorders, frequently seen with addiction, such as depression, anxiety and bipolar disorder. We thoroughly evaluate each individual's needs to ensure we're developing the best treatment plan to help them achieve their recovery goals.
Our treatment facility also emphasizes a holistically healing environment. With a serene atmosphere and various amenities, recovery can be your entire focus. We offer:
Two fully equipped gyms
Indoor and outdoor sports courts
An art studio
An outdoor fire pit
Opportunities for off-site field trips
Start Your Recovery Today
We're here if you're ready to start your recovery journey and begin your new life. If you have questions or want to learn more, we're also happy to answer questions you may have. So please, get in touch with our Recovery Advocates today.
Sources
Runyan, Ed. "Overdose deaths hit record high in Mahoning County." The Vindicator, May 8, 2022. Accessed February 3, 2023.
Mahoning County. "Overdose Surveillance Report." August 2020. Accessed February 3, 2023.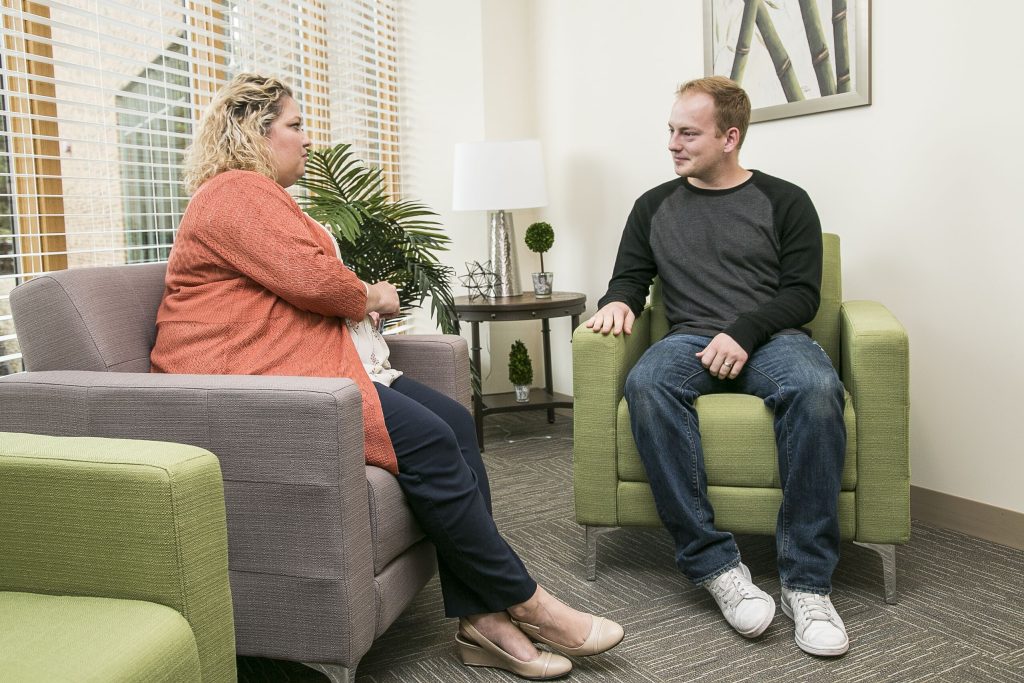 When you choose rehab at The Recovery Village Columbus Drug & Alcohol Rehab, you can expect:
A full continuum of care programs, from medically assisted detox to outpatient and aftercare
Innovative traditional therapies such as cognitive behavioral therapy (CBT) and 12-step groups
Recreational options like yoga and art therapies
A full staff of licensed doctors, nurses and clinicians specializing in addiction and recovery
Care that is 100% confidential