Newark, Ohio is a small city in the county seat of Licking County. Located just about 30 miles east of Columbus, Newark is the 20th largest city in Ohio. Like so many other cities, towns and counties across Ohio, Licking has been battling a difficult situation: a drug epidemic.
While the number of drug overdose deaths in Newark are somewhat lower than other counties in the state, they're still on the rise.
For example, 25 people in Licking County died from unintentional drug overdoses in 2015, which is a 47 percent increase from the 17 drug overdose deaths that occurred here in 2014. The number of drug overdoses in Licking County involving heroin rose, but the vast majority of those deaths were the result of a combination of heroin and at least one other substance according to the County Coroner's Office.
According to reports, the ages of people who died from overdoses in Newark and all of Licking County ranged from 29 to 67, and they were the result of drugs including fentanyl, methamphetamine, oxycodone, alcohol and tramadol. Without the reversal drug naloxone, the number of overdose deaths would have likely been quite a bit higher in 2015 and 2016, with the Newark Division of Fire reporting the use of 120 doses of the drug in 2015.
While Newark and Licking County are similar to the rest of Ohio in terms of the heroin problem, there is also a struggle with methamphetamine. Meth was a contributor in 20 percent of the 2015 overdose deaths in the county. There were also seizures totaling more than 4,500 grams of meth that year, and the arrests in the county for meth were twice the arrests for prescription drugs.
It's also worth noting that prescription drugs were contributors in more than half the Licking County overdose deaths reported in 2015, and two of those deaths were the result of overdoses associated with chronic health conditions. If you live in Newark or Licking County, Ohio, you're likely impacted by drug abuse in some way, whether directly or indirectly. Below are some of the substance use and recovery resources in Newark, OH, as well as options that may be available statewide or nationally.
Drug & Alcohol Rehab Centers in Newark, Ohio
This guide will explore the many resources available to people in Newark, Ohio battling an addiction to drugs or alcohol, including opioids or methamphetamine. It will also look at some of the national resources that might be options, such as traveling out of state for residential rehab, and follow-up supportive resources that are available to people when they complete a rehab program.
Locally, there is one primary rehab facility in Newark, OH called Shepherd Hill. This establishment first opened in 1985, and it offers varying levels of care intensity and services for chemical dependency. The staff of Shepherd Hill is made up of full-time professional addiction counselors, spiritual counselors, and medical staff.
Shepherd Hill can be a good option for someone who wants to stay local in Newark, but it's important to realize there are potential downsides to staying in your hometown for addiction treatment. The first is the issue of privacy. If you want the utmost in confidentiality during your addiction treatment, you might think about exploring your options to travel out of town or out of state. Another benefit of leaving Newark for addiction treatment is it allows you to exit the situation where you were abusing drugs. It allows people to regain a fresh perspective and put the entirety of their focus on their recovery while they're away. Once they return, they're better equipped to deal with triggers or situations that had previously led them to abuse drugs.
There is also the Licking County Alcoholism Prevention Program, which is an outpatient services option. Outpatient care can provide some supportive services for people who are struggling with addiction, but it's not necessarily recommended as a complete treatment option for individuals who are working toward recovery. Outpatient addiction treatment is like attending therapy or counseling, but it doesn't offer some of the more complex components of a residential program, such as a combination of group and individualized therapy, and the diagnosis and treatment of co-occurring mental disorders.
If you're interested in a nationally recognized, residential rehab option, contact The Recovery Village Columbus. Or any one of this network of other addiction treatment centers around the country. The Recovery Village specializes in a range of substance use issues, as well as the co-occurring mental disorders and medically-supervised detox.
Detox Centers
The primary detox center located in Newark and Licking County, OH is Shepherd Hill, but again, traveling for detox has many benefits similar to traveling for treatment. You may be wondering whether or not you need detox, or if it would be possible to quit using drugs or alcohol cold turkey. The short answer is no, in almost all cases, stopping drugs, particularly methamphetamine or opioids, should not be done without medical supervision.
A medically managed detoxification process is recommended. A team of experienced medical professionals can work to manage any addiction withdrawal symptoms that occur. Medications may be given to alleviate such symptoms, making the entire experience safer but also more comfortable. There are specific types of medications that are used for withdrawal depending on the drugs used, and the length of time they were abused. For example, with opioid withdrawal, methadone or buprenorphine may be administered.
While detox is a necessary first step of recovery, it's not the only thing that needs to happen to treat addiction. Instead, it should be the initial part of a process that addresses the person in a holistic way for optimal outcomes. Addiction experts almost always agree detox should take place in specialized facilities, where not only medical treatment and support are available, but also support regarding the emotional and psychological side effects that can occur during this time.
Addiction Resources in Nearby Cities
Many of the substance use disorder and recovery resources highlighted above are available in Newark, OH, but some are also located in cities near Newark, as well as nationally. Many times people in Newark may be required to travel to cities and towns nearby for various addiction treatment resources. Some of the primary cities and towns located near Newark, OH include: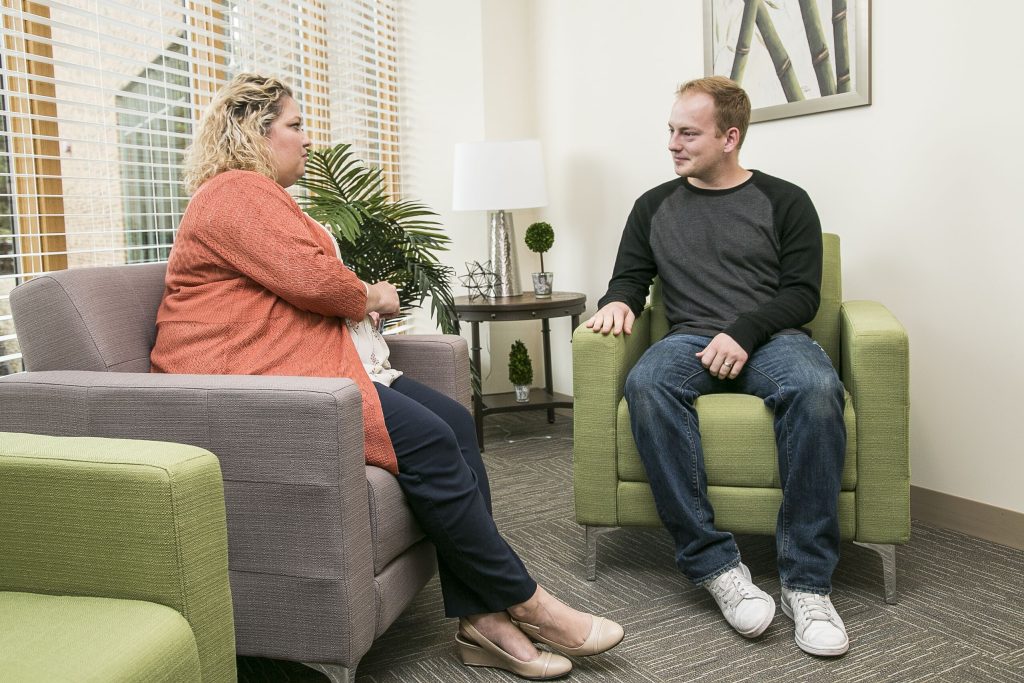 When you choose rehab at The Recovery Village Columbus Drug & Alcohol Rehab, you can expect:
A full continuum of care programs, from medically assisted detox to outpatient and aftercare
Innovative traditional therapies such as cognitive behavioral therapy (CBT) and 12-step groups
Recreational options like yoga and art therapies
A full staff of licensed doctors, nurses and clinicians specializing in addiction and recovery
Care that is 100% confidential
The Recovery Village: Your Destination for Wellness
If you or a loved one is looking for drug treatment in Ohio or beyond, The Recovery Village is a great option for rehabilitation care. This acclaimed facility has locations across the country, including Groveport, OH.
Whether you're searching for medically assisted detox, outpatient care or any level of care in between, The Recovery Village has a treatment for any type of substance use disorder. At every Recovery Village location, each patient is cared for physically and mentally, with each program including counseling for co-occurring mental disorders.
Fill out our contact form to have a recovery advocate reach out to you or call (614) 362-1686.