Last Updated: February 02, 2023
Jump to Section
For most people who struggle with meth addiction, trying to recover alone can be difficult. Fortunately, professional addiction treatment can help.
If left untreated, meth addiction can do significant damage to your health. Fortunately, there are many options for meth treatment and rehabilitation in Ohio, including The Recovery Village Columbus. Our licensed, accredited rehab facility offers life-saving treatment through medical detox, inpatient programs, outpatient care, aftercare services, telehealth and more.
Treatment for Meth Addiction at The Recovery Village Columbus
Addiction involves much more than just substance use — it can be the result of factors like mental health, genetics, biology and even difficult home environments. Because of this, effective treatment requires a holistic approach that addresses any aspect of a person's life that may contribute to their addiction.
The Recovery Village Columbus uses this approach by providing evidence-based therapies, dual diagnosis care, family counseling, case management, nutrition programs, medication-assisted treatment and many other services that help promote lifelong healing
The Treatment Process for Meth Addiction
After you speak with one of our helpful admissions specialists and arrive at our facility, you will typically begin a medical detox program. Doctors, nurses and addiction specialists monitor your progress around the clock, treating any uncomfortable or dangerous withdrawal symptoms that may occur.
After medical detox, you'll transition to inpatient care, where the bulk of treatment takes place. You'll live onsite and have scheduled appointments each day, ranging from one-on-one therapy sessions to peer support meetings and recreational activities. These help you address your substance use and the underlying causes of your addiction. You'll also begin learning how to avoid substance use and situations that may trigger it in the future.
Eventually, you'll be ready to graduate from inpatient care and enter outpatient treatment. This is when you'll begin the transition back to your daily life with routine visits to the rehab center for ongoing treatment.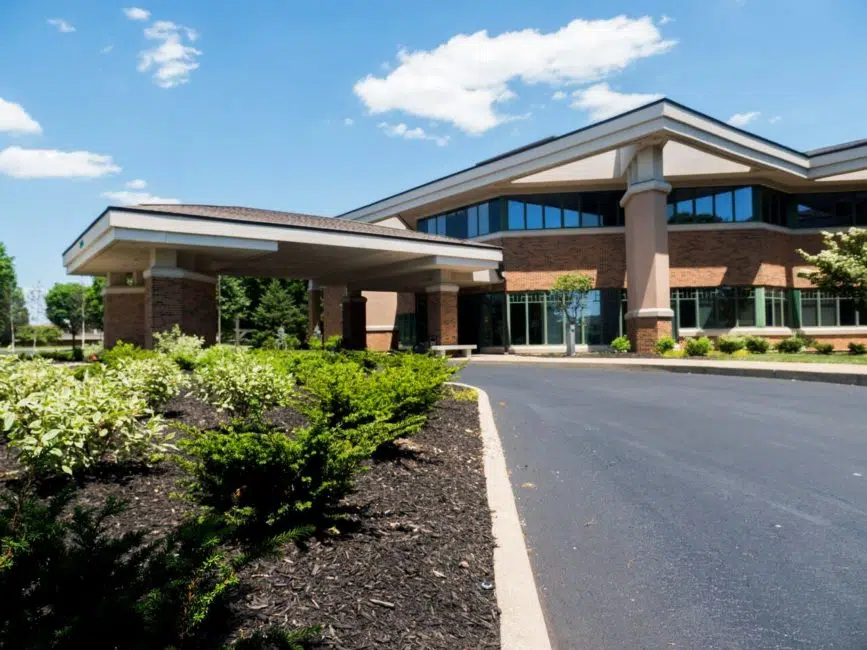 When it's decided you're ready to graduate from outpatient treatment, you'll begin an aftercare program that helps you maintain lifelong recovery. Aftercare may include relapse prevention programs, alumni events, routine check-ins, follow-up appointments, support group meetings and other post-rehab services.
The Components of an Effective Treatment Program
The best meth rehab facilities, including The Recovery Village Columbus, will provide you with all of the tools you specifically need to address your addiction.
How To Know When It's Time To Seek Treatment
Struggling with a meth addiction can feel scary and overwhelming. You may feel you've lost all control over your life, and it can seem like there's no way out. One of the best things to do when you find yourself in this situation is to pursue meth rehab treatment.
Like other chronic diseases, meth addiction can be managed and treated. Some people may believe their willpower and strength are enough to stop themselves from using meth, but this doesn't address the factors that can lead to future meth use. For many, trying to end meth use without treatment can easily turn into a frustrating cycle of failed attempts and relapses.
Fortunately, there are many different resources in Ohio and throughout the nation that can help you end meth use and begin a path to long-term recovery.
Types of Treatment
Our full continuum of care offers a variety of different treatment programs. Your treatment plan may include programs like:
Benefits of Our Treatment Programs
Our campus at The Recovery Village Columbus offers more than just treatment — it provides an environment that helps you thrive throughout your recovery.
Located just outside of Columbus in Groveport, Ohio, our 80-bed facility makes the treatment process a little more relaxing by offering recreational therapy, exercise and nutritional support.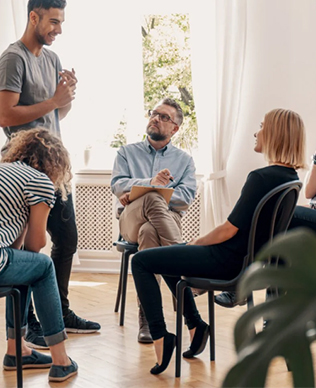 Questions?
Our Recovery Advocates are ready to answer your questions about addiction treatment and help you start your recovery.