Last Updated: February 15, 2023
People who are heavy drinkers nearly always have high blood pressure, also known as hypertension. Conversely, studies of alcohol and blood pressure have shown that people who are light drinkers may sometimes have lower blood pressure.
If someone is worried about hypertension and alcohol use, they should get their blood pressure levels tested and talk to their doctor about how alcohol might be affecting their blood pressure. People who keep drinking despite having health problems may be struggling with alcohol use disorder, and usually benefit from professional treatment options that can help them gain control over their drinking.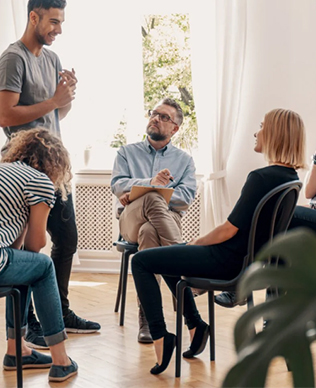 Questions?
Our Recovery Advocates are ready to answer your questions about addiction treatment and help you start your recovery.