Groveport, Ohio is a city located in Franklin County with a population of just under 6,000. This small town is only about 15 minutes from Columbus, which is the capital and the largest city in Ohio. Like so many small towns throughout Ohio and the United States, Groveport has been impacted heavily by drug use and associated deaths, particularly with opioids like heroin.
During the first nine months of 2016, from January 1 to September 31, the coroner's office of Franklin County, Ohio reported there were 244 overdose deaths. Of those, 80 percent were related to opioids.
Further statistics show that in Franklin County, 85 percent of people who died from overdoses were Caucasian, which tends to be common in these cases, and 71 percent of deaths were males. Along with heroin, another significant drug related to these overdose deaths was fentanyl, and six were the result of carfentanil, which is a large animal sedative that flooded Ohio markets in 2016. Within Franklin County, some of the areas with the highest overdose death concentrations were South Columbus, Hilltop, West Columbus/Franklin Township and Southeast Columbus.
In addition to the deaths and the drug epidemic plaguing Groveport and Franklin County, the entire state is dealing with a similar problem. According to a CBS report from 2016, heroin kills at least 23 Ohio residents every week.
It's hard to find many people in towns like Groveport who haven't in some way been impacted by the opioid crisis, whether it's their own addiction or a loved one's. They often wonder where they can turn for help, particularly in small towns like Groveport. The following highlights some of the options people in Groveport might have available as they deal with the serious problems resulting from drug use in the area.
Drug & Alcohol Rehab Centers in Groveport, Ohio
Drug rehabilitation, frequently called drug rehab or simply rehab, is a term that refers to treatment, including both medical and psychological therapy, for a dependency on substances. The substance addictions that can be treated at a drug and alcohol rehab center include prescription drugs and street drugs like heroin and amphetamines.
The purpose of a rehab center, whether in Groveport, Columbus, or a national facility, is to help people who are physically and mentally dependent on drugs and other substances gain the preparation and resources they need to go back to society in a way that's productive and will help them thrive, without the use of drugs or alcohol. The options for drug rehab range from very basic facilities, including options that are publically funded to luxury treatment centers where therapy focuses on the person as a whole. If you live in Groveport, Ohio, there are dozens of options in Columbus and other nearby cities and towns, including the Recovery Village Columbus located right in Groveport.
Along with private facilities, the Columbus Public Health Department offers an Alcohol and Drug Abuse Program, which features prevention, intervention and outpatient services. Some of the specific outpatient drug programs provided by the Public Health Department include Relapse Prevention, an LGBTQ+ Recovery Group, a women's program, and a gender-specific intensive outpatient treatment program.
While there are some substance abuse resources located near Groveport that are both public and private, a lot of people will opt to travel for rehab to an inpatient, residential facility. There are a lot of reasons for this including the quality of care they can receive from a national facility, particularly one like The Recovery Village. At The Recovery Village, patients can receive treatment from some of the world's foremost addiction experts and have the advantage of being out of the environment where they abused drugs, so their sole focus is on recovery.
Traveling for substance abuse treatment also allows people from Groveport to remain anonymous. Plus, inpatient, residential care tends to be most effective, especially for people battling very severe addictions.
Our Nearest Location
The Recovery Village Columbus
3964 Hamilton Square Blvd, Groveport, OH 43125
Detox Centers
A lot of individuals from Groveport, Ohio suffering from a substance use disorder will wonder why they should travel for treatment. One reason is because a significant component of complete drug treatment is medical. When you're detoxing from substances, particularly opioids, you need not just psychological and therapeutic care, but also medical care.
It can be valuable to choose a rehab facility that offers both a medically supervised detox and addiction treatment in the same facility. This allows clinicians and care providers to not only keep you safe and try to maximize your comfort level when you're experiencing withdrawal symptoms, but it also lets them get to know your addiction and begin working on an individualized treatment plan that will carry you through your stay in rehab and beyond to the maintenance of your sobriety.
The detox process usually takes around a week, and it may include different medications, many of which will be highlighted below. Once someone completes detox, they then begin their actual rehab treatment. There are around three drug and alcohol detox centers in Columbus or near Groveport, including The Recovery Village Columbus.
Addiction Resources in Nearby Cities
Groveport, Ohio is a very small town with limited direct resources to deal with substance use disorder. Despite the fact that Groveport is impacted by the statewide heroin and opioid crisis, many people feel like they have nowhere to turn for help. There are resources, including the full-service Recovery Village Columbus facility located in Groveport. National rehab facilities like The Recovery Village admit people for intensive treatment and many of these facilities accept most types of insurance.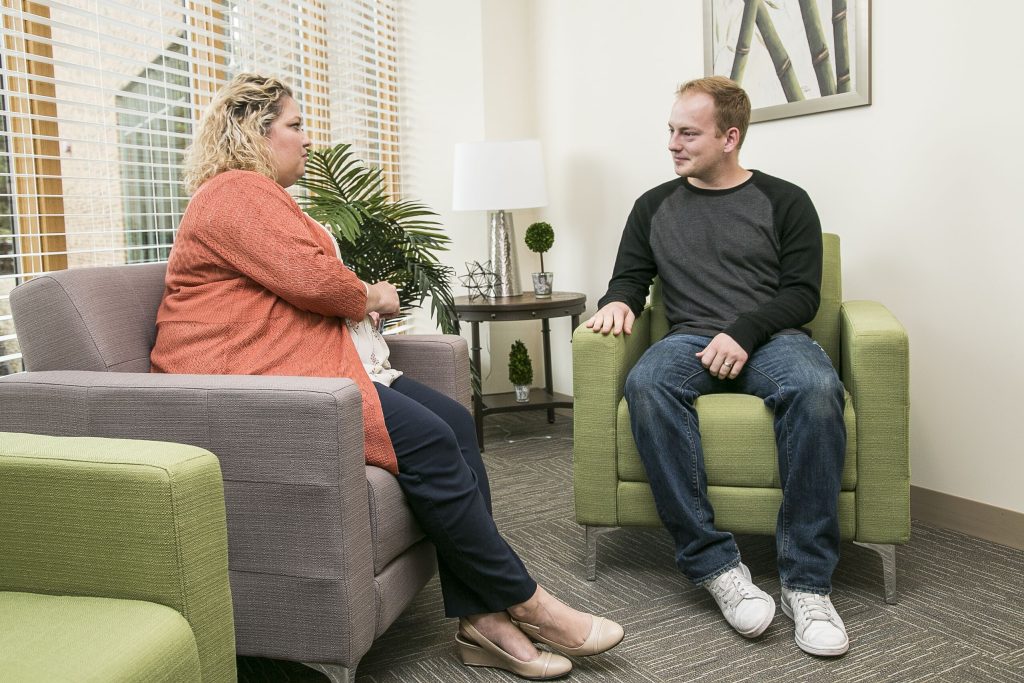 When you choose rehab at The Recovery Village Columbus Drug & Alcohol Rehab, you can expect:
A full continuum of care programs, from medically assisted detox to outpatient and aftercare
Innovative traditional therapies such as cognitive behavioral therapy (CBT) and 12-step groups
Recreational options like yoga and art therapies
A full staff of licensed doctors, nurses and clinicians specializing in addiction and recovery
Care that is 100% confidential
The Recovery Village: Your Destination for Wellness
If you or a loved one is looking for drug treatment in Ohio or beyond, The Recovery Village is a great option for rehabilitation care. This acclaimed facility has locations across the country, including Groveport, OH.
Whether you're searching for medically assisted detox, outpatient care or any level of care in between, The Recovery Village has a treatment for any type of substance use disorder. At every Recovery Village location, each patient is cared for physically and mentally, with each program including counseling for co-occurring mental disorders.
Fill out our contact form to have a recovery advocate reach out to you or call (614) 362-1686.
Error: Contact form not found.