The Recovery Village Columbus is centrally located in Ohio, delivering a continuum of care to help people who struggle with an addiction to drugs and alcohol and with co-occurring mental health disorders. We're led by a team of addiction specialists who specialize in delivering highly individualized care, facilitating the path to recovery.
Substance Use in Grove City, OH
As is true of most of the nation, Ohio has been heavily affected by the opioid epidemic. In 2007, according to the Ohio Department of Health, unintentional drug poisoning became the state's leading cause of injury deaths. That trend has unfortunately continued, with 2020 surpassing 2017 as the highest year for accidental drug overdose deaths on record. Fentanyl has played an increasing role in these statewide deaths, as have cocaine and methamphetamine or meth.
Finding Treatment in Grove City, OH
Addiction is complex and can take over your life, affecting everything around you. As bleak as it feels, treatment can help people recover. A treatment program needs to consider all aspects of addiction and its effects. At The Recovery Village Columbus, our philosophy relies on the belief you can recover with a practical, research-driven approach to all symptoms and root causes of addiction.
Our Nearest Treatment Center
The Recovery Village Columbus is part of a network of leading addiction treatment centers. Our Columbus facility is centrally located in Ohio, in Groveport. We're less than four hours from Grove City, OH, by car, providing some distance from your home environment but also keeping you close enough that it's convenient. If applicable, family and loved ones may be able to participate in your treatment in a therapy environment. 
Drug and Alcohol Addiction Treatment at The Recovery Village Columbus
Addiction treatment should be accessible, guided by science and individualized. We rely on these principles to help people recover from substance use disorders.
Our Programs
Our treatment programs, while being individualized, can include the following levels of care:
Our Facility
Part of treatment relies on feeling safe and calm, which are part of our Columbus-area facility. An experienced medical director leads our team, and you're supported every step of the way by our passionate, dedicated addiction experts. We also offer amenities to help your healing on a holistic level, including:
Comfortable, quiet accommodations
Outdoor sports courts (basketball, volleyball and pickleball)
Recreational facilities
An art studio
An outdoor firepit
The Admissions Process
Our admissions process includes the following:
First, we'll begin to get to know you. We'll review your physical and mental health history and your current environment. Then, we'll start to plan your initial detox program.
We believe recovery should be available to anyone who needs it, so our admissions team will work directly with your insurance provider. We accept most health plans, and our representatives can help you verify coverage.
In the next step of our admissions process, we'll go through the different aspects of addiction recovery and help you learn more about our treatment programs.
At this point, you will arrive at our facility. Our staff will continue to assess your needs to develop the best-individualized plan for treatment.
Why Choose Us?
We treat addiction as what it is — a disease. Addiction has physical and mental symptoms. It also affects your loved ones and every area of your life. Decades of research tell us that while addiction is challenging, it's treatable with an evidence-based approach. And our physician-led team uses this approach with each patient. During treatment, we also work hard to identify and treat underlying causes, including co-occurring disorders.
Start Your Recovery Today
If you're ready to take the next step, have questions or want to learn more about The Recovery Village and our treatment programs, we're here and available.
Sources
Ohio Department of Health. "Drug Overdose." Accessed December 22, 2022.
NIH National Institute on Drug Abuse. "What is drug addiction?" July 2020. Accessed December 22, 2022.
NIH National Institute of Mental Health. "Substance Use and Co-Occurring Mental Disorders." March 2021. Accessed December 22, 2022.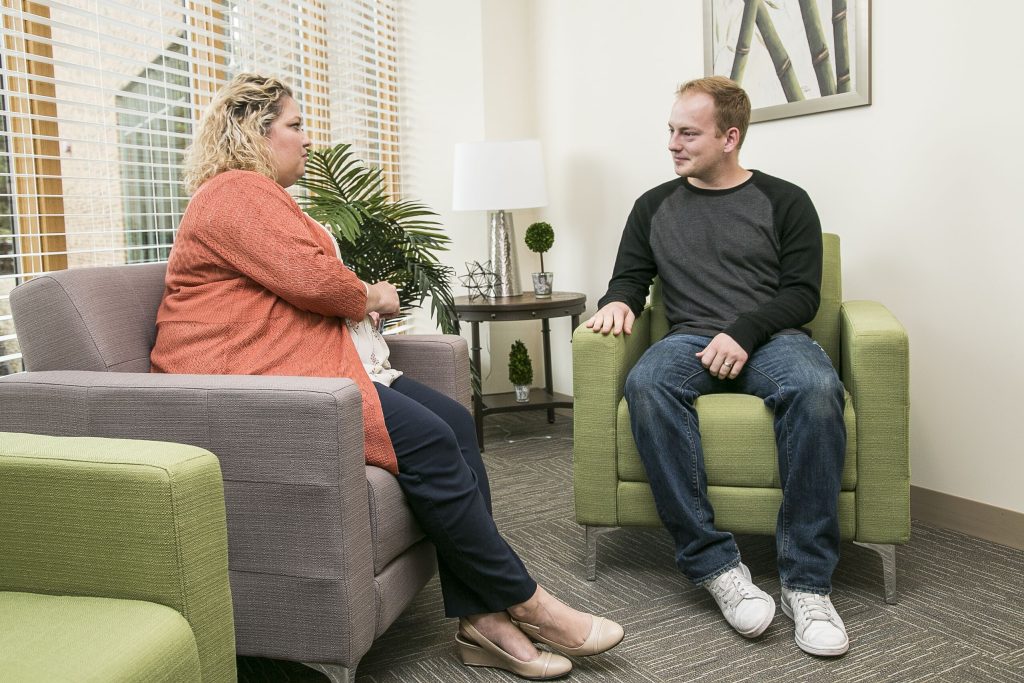 When you choose rehab at The Recovery Village Columbus Drug & Alcohol Rehab, you can expect:
A full continuum of care programs, from medically assisted detox to outpatient and aftercare
Innovative traditional therapies such as cognitive behavioral therapy (CBT) and 12-step groups
Recreational options like yoga and art therapies
A full staff of licensed doctors, nurses and clinicians specializing in addiction and recovery
Care that is 100% confidential