The concept of a drug epidemic, particularly heroin and opioids, isn't a new one in Mansfield, Ohio.
Mansfield and all of Richland County, OH have been at the forefront of the heroin epidemic, particularly following a Lisa Ling report several years ago, where the reporter spent time in the area. Ling's report put the spotlight on people throughout the county that have become addicted to heroin, many of whom started after having taken prescription pain pills.
The story, which aired on Oprah's OWN network, was shocking for many, especially since some families featured had multiple generations addicted to heroin and other opioids.
The number of drug overdose deaths in the entire state of Ohio has gone up tremendously in recent years. The state Department of Health cites that one of the biggest reasons there's been a rise in unintentional drug overdose deaths is because of fentanyl, which is often used on its own when not combined with heroin.
Despite efforts from politicians, non-profits, and law enforcement officials, the plight of drug addiction remains incredibly troubling in Mansfield, OH and all of Richland County. In just one week in August 2016, there were 51 overdoses and three deaths in Richland County believed to be the result of heroin in particular.
The News Journal, a local newspaper in Mansfield and Richland County tracked drug cases for a one-week period last year, and each day there were more than five overdoses reported, and often there were more than a dozen calls to first responders because of heroin overdoses.
As with many other counties throughout Ohio, Richland County and Mansfield are struggling not just with the addition to opioids like heroin, but also the very dangerous drugs heroin is often cut with, many of which are hundreds of times stronger than heroin.
It's easy to feel hopeless when the statistics seem so dire and so many people in Mansfield are affected by drugs, but there are solutions: inpatient and outpatient rehab, local outreach organizations, 12-step programs and more.
Drug & Alcohol Rehab Centers in Mansfield, Ohio
As is highlighted by many of the news stories focusing on drug use (particularly opioid addiction) in Mansfield, there are limited choices regarding treatment and rehab. There may be a few options locally, but for the most part, people who want help with their addiction have to travel, sometimes to different areas in Ohio, and other times out-of-state.
For people in Mansfield and locations like it with relatively limited treatment options, there can be the tendency to try to detox at home. This leads to incredible sickness and in many cases, failure. This can be particularly true with opioid addictions because these drugs have such a difficult withdrawal period that can be not just uncomfortable but even deadly if not dealt with appropriately.
That's why it's so important to consider leaving for inpatient, residential treatment. Going to a nationally recognized detox and rehab center like The Recovery Village gives people the opportunity to gain access to world-class resources, care providers and addiction specialists they wouldn't likely have access to if they were to stay at home for care. It also alleviates the stress and triggers of their daily lives, which can be helpful during the initial days of a treatment program.
An outpatient rehab facility is an option some people consider because it tends to be less expensive than inpatient addiction therapy, and they can maintain their daily routine. With that being said, outpatient treatment tends to be a better option for people after they first complete intensive, inpatient therapy that deals with the complexity of addiction.
Detox Centers
Mansfield, OH and many cities like it are profoundly impacted by drug use, but they don't have comprehensive detox centers available locally. This leads to the dangerous and desperate decision by many people to try and detox at home and on their own. There are many reasons this is not the best option.
First, detox, particularly from opioids, leads the body to withdrawal. The sickness it creates can not just be dangerous, but deadly. However, with medical supervision, not only can symptoms be alleviated, but the risks are reduced, and the person will feel more comfortable. A better detox experience often leads to an increased chance of success at recovery.
It's not uncommon for people to arrive at a treatment facility while still under the influence of drugs or alcohol, so finding a rehab center with detox capabilities like TRV is imperative. During a medically-supervised detox, you are safely ridding your body of drugs and other substances, and giving yourself the opportunity to launch a fresh start into the recovery process.
Also important when considering detox and where to attend rehab is choosing a national, accredited center. With a medically supervised detox that's part of the program, your care providers can start your individual assessments and care for underlying psychological issues right away, which is beneficial for your complete recovery.
Addiction Resources in Nearby Cities
Mansfield, OH is a small city, and it can be difficult for people struggling with addiction to find the resources they need nearby. The optimal option for many individuals and their families is to explore out-of-state rehab facilities.
It's important to look for a facility that offers not just detox, but also intensive treatment dealing with the addition as well as the underlying factors that led the individual to this particular point in their lives. In addition to inpatient rehab, Mansfield residents might also consider addiction and recovery resources in cities and towns nearby. Some of these include: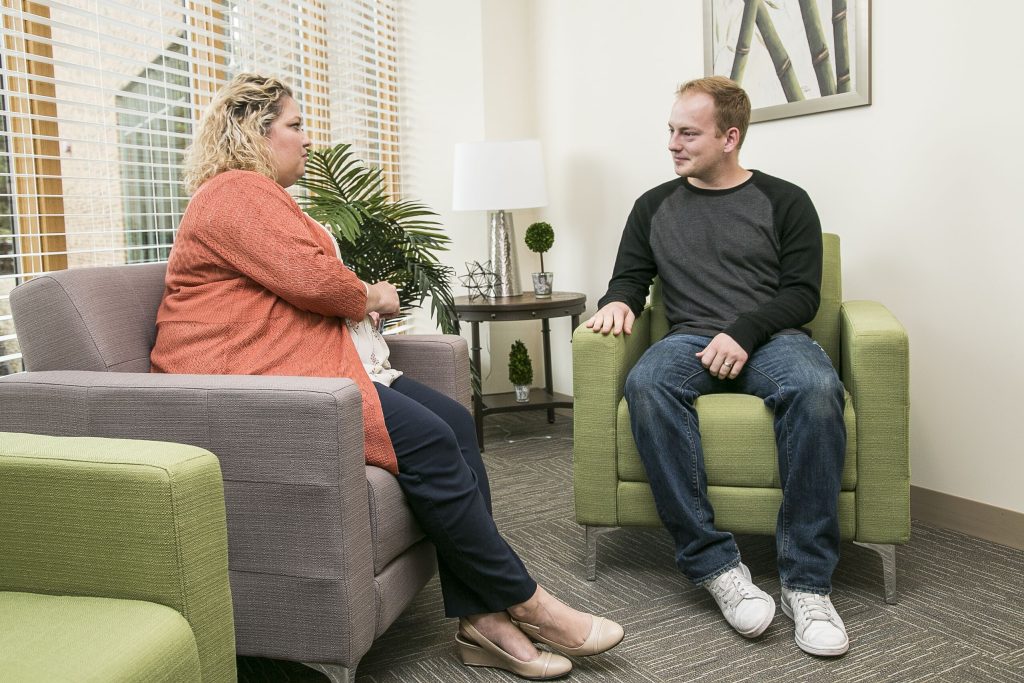 When you choose rehab at The Recovery Village Columbus Drug & Alcohol Rehab, you can expect:
A full continuum of care programs, from medically assisted detox to outpatient and aftercare
Innovative traditional therapies such as cognitive behavioral therapy (CBT) and 12-step groups
Recreational options like yoga and art therapies
A full staff of licensed doctors, nurses and clinicians specializing in addiction and recovery
Care that is 100% confidential
The Recovery Village: Your Destination for Wellness
If you or a loved one is looking for drug treatment in Ohio or beyond, The Recovery Village is a great option for rehabilitation care. This acclaimed facility has locations across the country, including Groveport, OH.
Whether you're searching for medically assisted detox, outpatient care or any level of care in between, The Recovery Village has a treatment for any type of substance use disorder. At every Recovery Village location, each patient is cared for physically and mentally, with each program including counseling for co-occurring mental disorders.
Fill out our contact form to have a recovery advocate reach out to you or call (614) 362-1686.
[contact-form-7 404 "Not Found"]