If you're struggling with substance misuse and are located in Massillon, OH, it's helpful to know what drug and alcohol treatment options are available in your area. The Recovery Village Columbus offers the Massillon area addiction treatment services with a comprehensive list of program offerings.
Finding Help for Addiction in Massillon, OH
When searching for addiction treatment providers, it's helpful to understand your options. When people think of addiction rehab, they often imagine living on-site at a treatment facility (also known as an inpatient rehab).
While this is one of the available options for addiction treatment, there are various treatment types, including outpatient services, detox, therapy and more. Some treatment options may be linked to a specialty addiction treatment facility; others may be provided at a counseling center or doctor's office.
Regardless of your chosen treatment type, it's important to select a provider that employs licensed and credentialed professionals. These may include physicians, psychologists and clinical social workers. The facility should also provide individualized treatment plans to meet each patient's needs. Finally, it's helpful to ask about the specific treatment modalities used, as a facility should use evidence-based addiction treatments. 
Treatment Programs at the Recovery Village Columbus
The Recovery Village Columbus, located conveniently to Massillon, Ohio, offers a comprehensive range of treatment options. Our intake coordinators are available around the clock to determine your needs over the phone and find which treatment programs best suit you. Once you're enrolled in treatment, our professional, physician-led staff will devise a customized treatment plan for your individual situation.
Drug and Alcohol Detox
In the addiction treatment process, detox is often the first step. The Recovery Village provides medical detox services to help you through withdrawal as safely and comfortably as possible. Withdrawal symptoms can be extremely uncomfortable and, in some cases, life-threatening if you're dependent on drugs or alcohol.
In our detox program, you will receive medical supervision, continual support and access to detox medications to reduce the severity of withdrawal symptoms. While detox is often the first step of treatment, detox alone is not enough to help someone recover from addiction. You will need to transition into ongoing treatment after finishing detox.
Learn More About Medical Detox
Inpatient Rehab
At The Recovery Village, our inpatient addiction programs allow you to live at our treatment facility. You can transition to one of our inpatient programs once you've safely finished detox, where you can begin recovery in a safe environment, free from the triggers in daily life. While in an inpatient program, you will participate in services such as individual therapy, group therapy and recreational activities like sports and yoga. You will also have access to our medical staff, who can provide medication management services if appropriate.
Learn More About Inpatient Rehab
Outpatient Rehab
After inpatient rehab, many patients transition to an outpatient program. Outpatient care is a "step down" from inpatient care. In outpatient rehab, you will continue to attend appointments at a facility but return home afterward. You'll be able to care for your family and attend work while in outpatient treatment. In outpatient care, you will continue participating in a variety of services, including individual and group therapy. Some patients may start with an outpatient program if they have a supportive home environment and can commit to recovery while staying in the community.
Learn More About Outpatient Rehab
Why Choose The Recovery Village Columbus?
As a top choice among Ohio drug and alcohol rehabs, The Recovery Village Columbus stands out as a top choice. We are a physician-led team with a qualified medical doctor as our medical director. Our expert staff are well-trained in evidence-based addiction treatment and provide each patient with supportive care and a customized treatment plan.
Our Treatment Center Near Massillon, OH
The Recovery Village Columbus is conveniently located within driving distance of Massillon. Our facility is about 130 miles from Massillon and is easily accessible via US-30 W and I-71 S.
About Our Facility
Beyond expert staff and comprehensive care, you'll also enjoy the luxurious facilities at The Recovery Village. We offer a clean, relaxing atmosphere with plenty of space for individual and group therapy. Our numerous indoor and outdoor amenities include an art studio, two fully equipped gyms, a computer lab and a paved volleyball court.
Start Your Recovery Today
If you're ready to take the first step toward recovery, The Recovery Village Columbus is here to support you. Contact our Recovery Advocates today to learn more about our programming or to begin the admissions process. We're available 24/7.
Sources
National Institute on Drug Abuse. "Principles of Drug Addiction Treatment: A Research-Based Guide (Third Edition)." January 2018. Accessed January 6, 2023.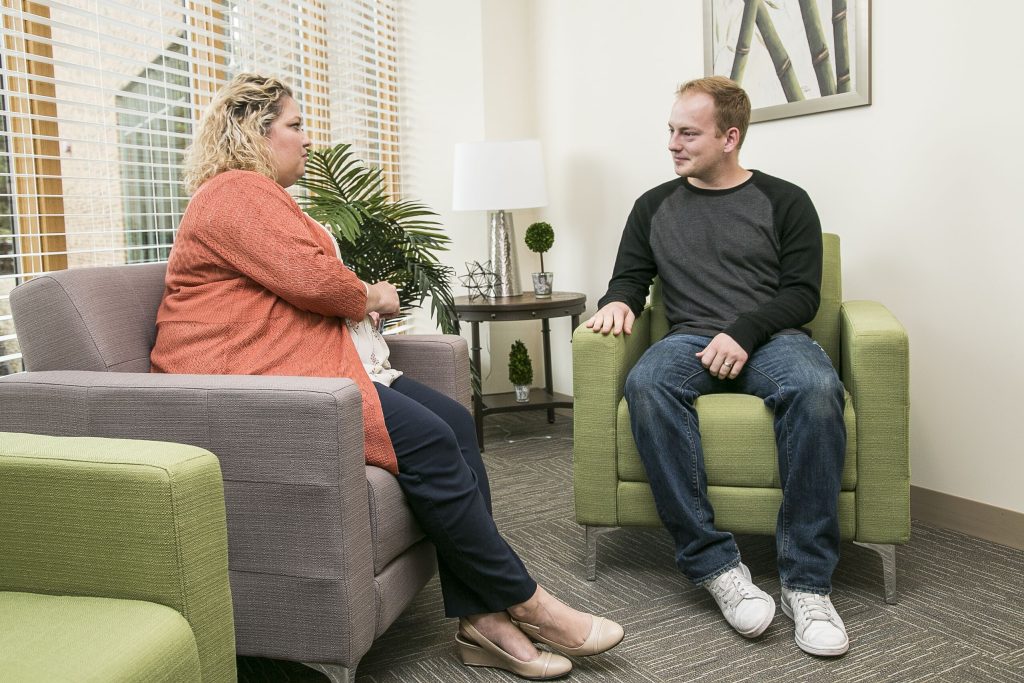 When you choose rehab at The Recovery Village Columbus Drug & Alcohol Rehab, you can expect:
A full continuum of care programs, from medically assisted detox to outpatient and aftercare
Innovative traditional therapies such as cognitive behavioral therapy (CBT) and 12-step groups
Recreational options like yoga and art therapies
A full staff of licensed doctors, nurses and clinicians specializing in addiction and recovery
Care that is 100% confidential