Massillon, Ohio is an Ohio city with a population of just over 30,000, located west of Canton and south of Akron. It's a relatively small city, but it, like so many other cities and towns across Ohio, has a drug problem.
By the end of 2016, it was widely reported that Ohio leads the nation in overdose deaths related to opioid use. Heroin is one of the key drug problems in the state, but not the only one. One in nine heroin deaths in the U.S. occurred in Ohio in 2016, and one in 14 U.S. deaths related to synthetic opioids happened in the state. In all overdose-related death categories, Ohio surpassed states like California and New York, which have significantly larger populations.
In the spring of 2017, officials in Stark County where Massillon is located reported that cold-storage trailers are now being used as overflow morgues, largely because of the heroin and opioid epidemic gripping the area. 2016 saw a 20 percent increase in the number of bodies coming to the Stark County morgue, and a representative who has been part of the county's public safety for 40 years says even the drug problem of the 60s and 70s pales in comparison to what's happening in Massillon and Stark County now.
In 2016, the coroner's office processed more than 100 drug-related deaths out of a total of 500 in the county. Statewide, the number of opioid-related deaths in Ohio soared from 296 in 2003, to 5,590 in 2015. That was a staggering 775 percent leap.
So what is the solution to the deaths related to heroin, fentanyl and prescription opioids? While policymakers in Stark County and Massillon may not be sure how to curb drug abuse in the area, individuals and their families can take action if addiction impacts them. The following highlights some of the state and local resources available in Massillon, as well as national options for rehab and addiction treatment.
Drug & Alcohol Rehab Centers in Massillon, Ohio
The top choice for someone who's struggling with addiction in Massillon, whether it's to opioids like heroin or fentanyl or any other substance, there are many options available.
Rehab choices available to people locally in Massillon, OH, and nationally include:
Inpatient treatment: Inpatient, residential drug and alcohol treatment programs tend to be the preferred option for people who are struggling with addiction. Inpatient treatment facilities offer around-the-clock, comprehensive care, and they can deal with medical issues such as withdrawal symptoms that occur during detox, as well as co-occurring mental disorders like depression or anxiety.
Outpatient treatment: Another option that may be available to people who want to stay in Massillon is outpatient treatment. Outpatient rehab programs provide therapy and psychological care for individuals who have an addiction, but they don't necessarily work in treating co-occurring disorders. Also, detox must be dealt with independently for people who are participating in outpatient treatment.
Traditional programs: Some options are primarily available to people in Massillon and other cities and towns in Ohio that are based on 12 steps. These traditional programs aren't necessarily addiction treatment, but instead, serve patients well after they return home from rehab and want to remain on the right path to sobriety and a drug-free lifestyle.
Religious rehab programs: While many rehab programs aren't affiliated with any particular religion, some options are geared toward religious ideologies.
One of the biggest choices people in Massillon face when they're deciding on the right addiction treatment option is whether they will stay local in Ohio, or they will travel for care. The best solution tends to be traveling for inpatient treatment, at a nationally recognized comprehensive program like what's offered at The Recovery Village, and then also participating in outpatient or traditional support programs upon returning home to Massillon. This allows someone to get the best level of care in the early days of their treatment and recovery, outside of their typical environment.
Detox Centers
There are often many complex components that play a role in addiction to drugs and alcohol. Physical dependency is just one of those elements, but it has to be appropriately dealt with for optimal recovery outcomes. When you're physically dependent on drugs, particularly opioids, you should never try to stop using cold-turkey. The result can be incredibly uncomfortable or in severe cases, deadly. Detoxing from substances, including opioids and other drugs, includes symptoms that aren't just physical, but also emotional and mental.
The drug detox process refers to a time when people go through a withdrawal process where their bodies eliminate drugs and alcohol from their system. While this is the core of detox, it's not all there is to the process. It's ultimately a medical intervention process that helps the drug user move safely through the period of acute withdrawal.
What's also important to note is that while there may be detox facilities available in Massillon, this should be seen as a means to an end, with that end being recovery. Detox itself is not the overall objective but is rather the start of a process of recovery. That process is why it's valuable to choose a drug addiction treatment center that includes both a medically-supervised detox and then an in-depth treatment and therapy process.
Addiction Resources in Nearby Cities
If you live in Massillon, OH and you're searching for substance abuse and recovery resources, it can be challenging to know where to turn. The above guide details some of the options available right in Massillon, OH, such as AA and NA meetings, as well as nearby resources such as SMART Recovery. National recovery centers such as The Recovery Village are also available to Massillon residents, and often private insurance will cover some or all of the costs. If you can't find the substance abuse and recovery resources you need in Massillon, nearby cities and towns may offer additional options. Some of the cities and towns close to Massillon, Ohio include: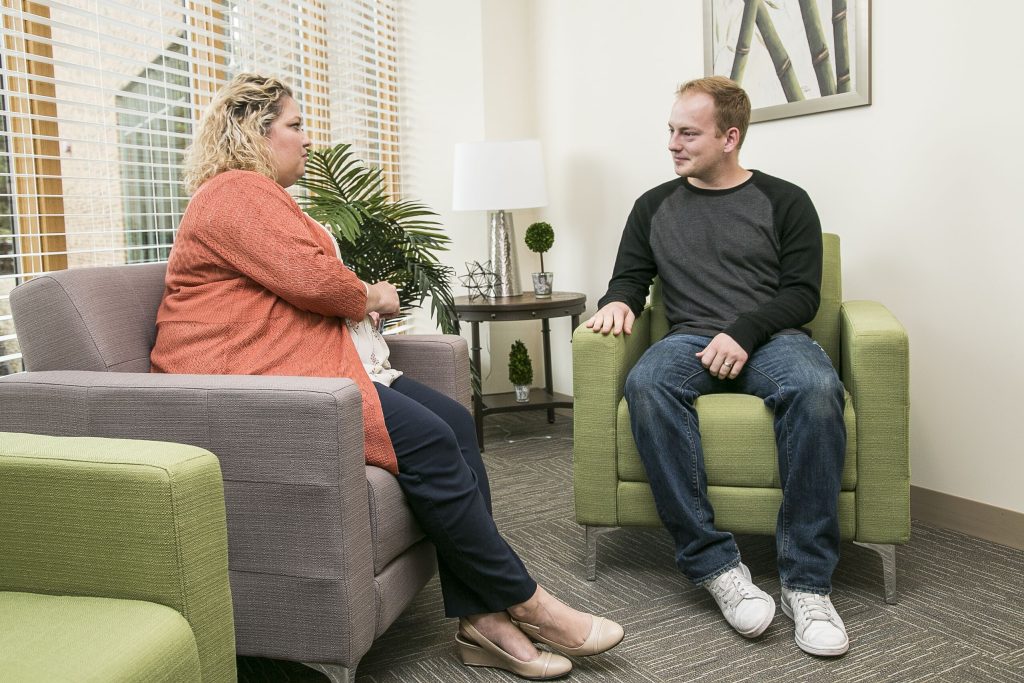 When you choose rehab at The Recovery Village Columbus Drug & Alcohol Rehab, you can expect:
A full continuum of care programs, from medically assisted detox to outpatient and aftercare
Innovative traditional therapies such as cognitive behavioral therapy (CBT) and 12-step groups
Recreational options like yoga and art therapies
A full staff of licensed doctors, nurses and clinicians specializing in addiction and recovery
Care that is 100% confidential
The Recovery Village: Your Destination for Wellness
If you or a loved one is looking for drug treatment in Ohio or beyond, The Recovery Village is a great option for rehabilitation care. This acclaimed facility has locations across the country, including Groveport, OH.
Whether you're searching for medically assisted detox, outpatient care or any level of care in between, The Recovery Village has a treatment for any type of substance use disorder. At every Recovery Village location, each patient is cared for physically and mentally, with each program including counseling for co-occurring mental disorders.
Fill out our contact form to have a recovery advocate reach out to you or call (614) 362-1686.
[contact-form-7 404 "Not Found"]