Ohio has been struggling incredibly with the drug epidemic in the U.S., particularly regarding deadly opioid use including heroin and fentanyl. Opioid misuse, as well as related overdoses and deaths, have skyrocketed in recent years in cities and towns throughout Ohio, including Euclid.
Euclid is located in Cuyahoga County, an area of the state where there is a new push for funding and programs to combat the drug crises. Along with heroin, fentanyl is another drug that is impacting Euclid and all of Cuyahoga County.
In 2016, Cuyahoga County's healthcare professionals and medical examiner issued a statement announcing they were requesting an increase in funding from the U.S. Department of Health and Human Services to both target dealers of these drugs and treat addicts. In 2016, the month of May alone saw 45 deadly overdoses related to the use of either heroin or fentanyl.
The total overdose numbers for 2016 in the county were double that of 2015. There were more than 500 deaths in 2016 attributed to drug overdoses in Cuyahoga County. From the beginning of 2015 through the first months of 2016, three out of four people who died from an overdose of heroin, fentanyl or both, were male. Men made up 73 percent of heroin and fentanyl overdose deaths in 2016, and most were between the ages of 30 and 60. The highest percentage of these opioid-related deaths were people aged 30 to 44, according to medical examiner reports.
While the statistics can seem grim for residents of Euclid and surrounding areas, there are options available for drug treatment and recovery, both locally and nationally.
Drug & Alcohol Rehab Centers in Euclid, Ohio
What do you do if you're facing an addition in Euclid? What if you have a loved one who's struggling with an opioid addiction or other substance use problem? What are the opportunities available to you locally or nationally? These are questions many people grapple with in Ohio today.
There are different options available to help people tackle addiction. One option might be outpatient rehab treatment. Some people prefer this route because they might be able to locate an outpatient treatment facility near Euclid, and they can continue their daily routine and still attend school or work as normal. Many outpatient drug rehab treatment facilities will focus on group therapy where people come together — anywhere from several times a week to several times a day — to understand their addiction, share their stories and learn strategies to stop using drugs or alcohol.
While outpatient rehab may work for some people, in many cases it's best to attend an inpatient, residential treatment facility. While finding a licensed, professional rehab center may require that you look outside of Ohio and also leave your comfort zone, this is actually one of the biggest benefits of this type of treatment. When someone who's addicted to opioids or other drugs or alcohol leaves their home for inpatient residential treatment, they not only get the advantage of around-the-clock medical care, but they also take themselves outside the triggers and situations that have surrounded their drug or alcohol use.
In many cases, when someone opts for a nationally recognized drug and alcohol abuse treatment center like The Recovery Village Columbus, they are connected with some of the nation's foremost experts in the treatment of addiction. They can also move through each step of a full recovery process including detox, inpatient treatment and eventual outpatient care and organization for aftercare through the same facility. Research shows that this level of in-depth drug addiction treatment is most effective in both the short and long term. Explore the options offered by The Recovery Village and the benefits of leaving Euclid for this type of therapy.
Detox Centers
When someone has a substance use disorder, a detox center may be a critical component of a successful recovery. A detox center is a facility where people who are attempting to stop their use of drugs or alcohol can go to receive medical care. Withdrawing from drugs or alcohol can be a painful or even deadly experience, depending on the type of substance as well as the length of time someone used it, and the amount they were using.
A detox center is somewhere an individual can go prior to in-depth therapy and addiction treatment where they're medically monitored as the drugs or alcohol leave their system. In many cases, detox center doctors will administer medications or help users create customized tapering schedules to slowly stop using drugs and minimize withdrawal symptoms.
There are detox centers in Euclid, including the Mount St. Joseph Rehab Center, the BraeView Care & Rehabilitation Center, and Moore Counseling & Mediation Services. Many of the local detox centers available to Euclid residents are located in nearby Cleveland.
While a local detox center may be close to your home, in most cases a nationally branded rehab center will offer a detox process that's followed by intensive rehab and addiction treatment, leading to optimal outcomes for many participants.
Addiction Resources in Nearby Cities
Euclid is a relatively small town in Ohio, and while there are some addiction treatment resources located here, many residents may also travel to nearby cities for more options. Some of the cities near Euclid where addiction treatment and supportive solutions could be available include: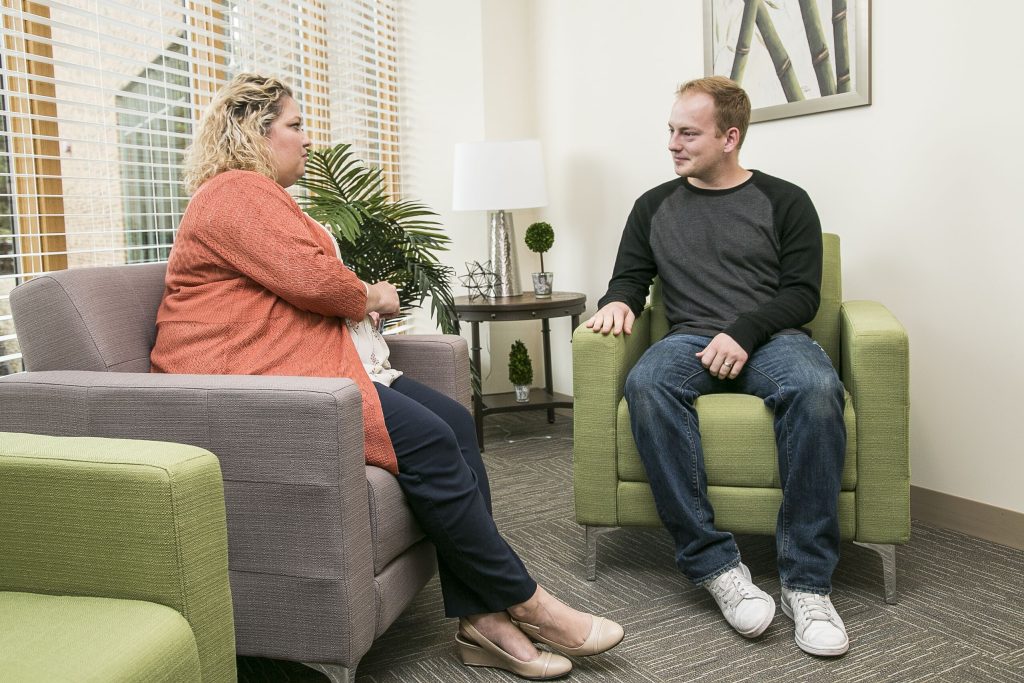 When you choose rehab at The Recovery Village Columbus Drug & Alcohol Rehab, you can expect:
A full continuum of care programs, from medically assisted detox to outpatient and aftercare
Innovative traditional therapies such as cognitive behavioral therapy (CBT) and 12-step groups
Recreational options like yoga and art therapies
A full staff of licensed doctors, nurses and clinicians specializing in addiction and recovery
Care that is 100% confidential
The Recovery Village: Your Destination for Wellness
If you or a loved one is looking for drug treatment in Ohio or beyond, The Recovery Village is a great option for rehabilitation care. This acclaimed facility has locations across the country, including Groveport, OH.
Whether you're searching for medically assisted detox, outpatient care or any level of care in between, The Recovery Village has a treatment for any type of substance use disorder. At every Recovery Village location, each patient is cared for physically and mentally, with each program including counseling for co-occurring mental disorders.
Fill out our contact form to have a recovery advocate reach out to you or call (614) 362-1686.
[contact-form-7 404 "Not Found"]