Euclid, Ohio, is a family-friendly city known for its proximity to downtown Cleveland and lakefront views. However, like many cities across Ohio, Euclid has been hit hard by drug and alcohol abuse. In 2020, Ohio had the third-highest opioid-related death rate in the nation, with a reported 5,204 deaths.
Drug and Alcohol Use in Euclid
Cuyahoga County, where Euclid, Ohio, is located, has been significantly affected by drug and alcohol use.
From 2015 to 2020, Cuyahoga County had an estimated drug overdose death rate of 37.7 per 100,000 people.
In 2020, 484 Euclid residents died of an unintentional drug overdose, the second-highest county rate in the state.
In 2020, fentanyl accounted for 81% of Ohio's accidental drug overdose deaths.
Finding the Right Treatment in Euclid
No one treatment works for everyone faced with drug or alcohol addiction. Finding a treatment facility that provides individualized and evidence-based care is essential for post-rehab success. At The Recovery Village Columbus, we offer a full continuum of care with treatment plans tailored to meet every patient's needs. Our physician-led team is passionate about helping patients reach the root of their addiction and begin their journey to lifelong recovery.
Our Nearest Treatment Center
The Recovery Village Columbus is located 121 miles south of Euclid in Groveport, Ohio. Based right off Interstate 71, our treatment center is a direct 2.5-hour drive from Cuyahoga County.
Drug and Alcohol Rehab at Our Rehab Near Euclid
At The Recovery Village Columbus, we understand addiction is a mental health condition and chronic disease. Every patient that enters our facility receives holistic treatment that considers all sides of addiction, including its physical, mental and emotional symptoms. Our treatment plans go beyond managing patients' symptoms by aiming to uncover and heal the root of their addiction, setting them up for post-rehab success.
Our Programs
Our treatment programs provide different levels of care to support patients at any point in recovery.
Medical Drug Detox: Detox is the first step of recovery for people dependent on drugs or alcohol. Our team works to make every patient as safe and comfortable as possible during detox by providing 24-hour medical supervision and treatment to manage withdrawal symptoms.
Learn More About Medical Detox
Inpatient Rehab: A common step after detox, patients in inpatient rehab live at a treatment facility and work toward recovery under staff supervision. It gives patients a safe space to focus on recovery without outside distractions.
Learn More About Inpatient Rehab
Outpatient Rehab: A next step after inpatient rehab, patients in outpatient rehab receive weekly onsite treatment and medical care while living at home or in a sober living community. It gives patients access to the tools they need to continue working on recovery while returning to their everyday life.
Learn More About Outpatient Rehab
Intensive Outpatient Program (IOP): IOPs are similar but more involved than outpatient programs. Patients in IOPS live outside a facility but regularly receive onsite addiction treatment and medical care. It is a practical step between inpatient and outpatient care for patients who need additional support.
Learn More About Intensive Outpatient
Partial Hospitalization Program (PHP): Similar to IOPs, patients in PHPs receive daily onsite treatment but return home or to a sober living community at night. It is suitable for patients who still need daily rehab but not residential treatment.
Learn More About Partial Hospitalization
Medication-Assisted Treatment (MAT): MAT medications help patients avoid relapse by managing withdrawal symptoms and cravings or causing unpleasant side effects when a substance is used. It is available for patients with severe alcohol and opioid use disorders at any level of care when appropriate.
Learn More About Medication-Assisted Treatment
Dual Diagnosis: Dual diagnosis is the treatment of a co-occurring substance use disorder and mental health condition. Treating both conditions helps patients understand how their conditions influence each other and address the root of their addiction.
Learn More About Dual Diagnosis
Our Facility
The Recovery Village Columbus offers a space where recovery is possible with comfortable lounging and relaxing recreational activities. Our amenities include:
Two fully equipped gyms
Volleyball and pickleball courts
Computer lab
Pool table, shuffleboard and air hockey
Art studio
Outdoor fire pit
Yoga
Off-site field trips
Our Admissions Process
Building a treatment plan that meets your needs is our top priority. That's why our intake pre-assessment process is designed to help our team determine your eligibility and develop the best treatment path for you.
Initial Call: When you call, The Recovery Village will have a Recovery Advocate available to take you through the pre-assessment intake process. They will ask you about your current living situation, substance abuse history, mental health history and other medical information relevant to treatment. Our team can begin building your treatment plan based on this information.
Exploring Your Insurance Options: We believe addiction services should be available to anyone needing them. Our admissions team can help determine your coverage by checking your benefits online or calling your health plan on your behalf. The Recovery Village accepts most health plans to help cover rehab costs.
Understanding Your Treatment Options: After insurance verification, one of our Recovery Advocates will walk you through the addiction recovery process and answer any questions about our treatment programs.
Arriving at the Facility: Recovery requires honesty, openness and a willingness to change. Our team will perform key assessments before treatment begins to develop the best-personalized treatment plan for you.
Start Your Recovery Today
Help is available if you or your loved one is struggling with addiction. Contact The Recovery Village Columbus to begin your recovery journey today.
Sources
Centers for Disease Control and Prevention. "Drug Overdose Mortality by State." March 1, 2022. Accessed February 5, 2023.
Ohio Department of Health. "2020 Ohio Drug Overdose Report." Accessed February 5, 2023.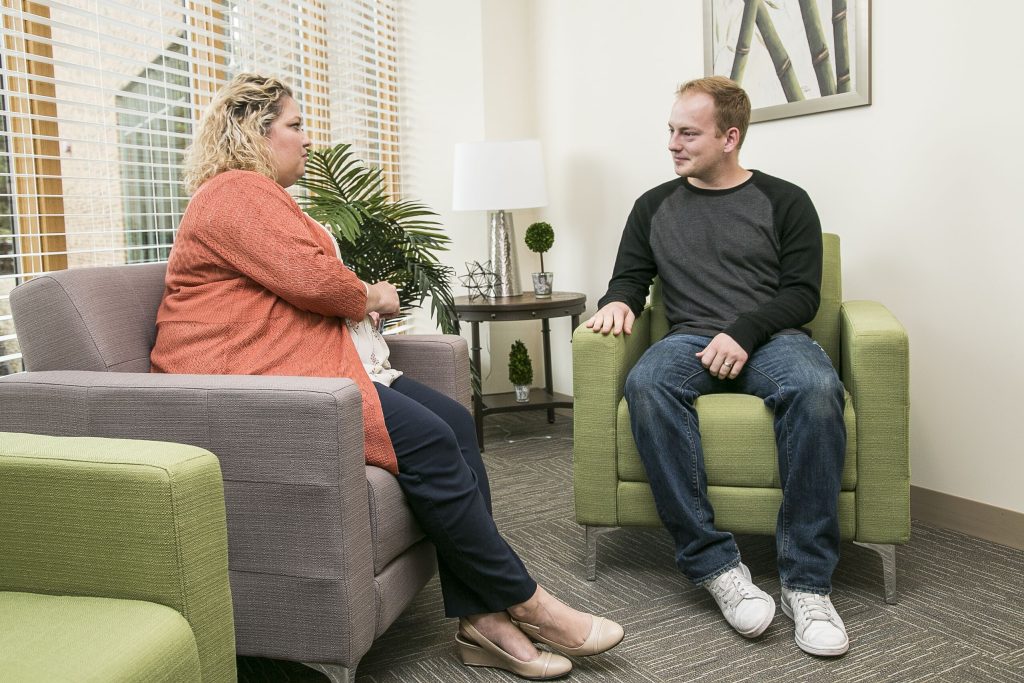 When you choose rehab at The Recovery Village Columbus Drug & Alcohol Rehab, you can expect:
A full continuum of care programs, from medically assisted detox to outpatient and aftercare
Innovative traditional therapies such as cognitive behavioral therapy (CBT) and 12-step groups
Recreational options like yoga and art therapies
A full staff of licensed doctors, nurses and clinicians specializing in addiction and recovery
Care that is 100% confidential