Seeking drug and alcohol rehab near Kent, Ohio, can change your life or the life of your loved one. The Recovery Village Columbus has an expertly-staffed facility centrally located in Ohio. Different levels of care are available and guided by evidence and respect. We believe you can recover with the proper support and treatment.

Getting Treatment for Addiction in Kent, OH
It would be best to consider certain factors when choosing an addiction treatment center. First, addiction treatment should be guided by science. Research informs much of what we know about the disease of addiction and how to treat it best. Along with an evidence-based and medically-driven approach, everyone is unique. That's why their treatment plan should reflect their specific needs.
Many people benefit from a continuum of care approach, where they slowly move through their program, exploring accountability for their recovery as they're ready. Treatment programs should address the whole person's needs and include care for underlying physical and mental causes of addiction.
Drug and Alcohol Abuse in Kent, OH
Substance misuse trends throughout Kent, Ohio, and the U.S. are troubling. In recent research, people in Ohio reporting an alcohol use disorder was slightly higher than the U.S. average. In 2021, Ohio set another record for drug overdose deaths. The Ohio Department of Health reported that more than 5,080 state residents died of accidental drug overdoses, breaking the record from 2020.
Treatment Programs at The Recovery Village Columbus
We believe at The Recovery Village Columbus that the best approach to treatment is to use evidence and a full continuum of programs. Programs available at our Ohio treatment center include:
The Recovery Village Columbus offers the FORTITUDE program for veterans and first responders. This program centers around trauma-informed care and includes, when helpful, approaches such as eye movement desensitization and processing (EMDR) therapy.
The Recovery Village Columbus is part of the VA Community Care Network to help enable treatment for veterans enrolled in VA healthcare.
Paying For Rehab in Kent, OH
Many options are available to cover the cost of addiction treatment. Most insurance providers will cover some or all treatment costs. Our team can help you verify your insurance benefits by phone or online. We can help you navigate the specifics of your policy, understand your coverage and find an addiction treatment center that's in-network.
About Our Facility
The environment where you receive treatment is essential to optimal healing. The Recovery Village Columbus is a large facility in a quiet, calm environment. The facility helps you reflect and build healthy habits during your recovery. As part of these goals, amenities include:
Paved volleyball court
Two fully-equipped gyms
Outdoor pickleball court
Pool table
Shuffleboard
Art studio
Computer lab
Outdoor fire pit
Yoga
Traveling to Our Facility
The Recovery Village Columbus is located in Groveport, Ohio, just a two-hour drive from Kent. If needed, we can help arrange transportation to our treatment center for you or your loved one.
Why Choose The Recovery Village Columbus?
At The Recovery Village Columbus, we use medical research and leading-edge approaches to understanding addiction and how to treat it best, compassion and human connection. A board-certified medical doctor leads our center. The team you'll work with includes professionals with thousands of professional credentials. They are addiction medicine doctors, behavioral health nurses, therapists, counselors and behavioral health technicians.
Everyone on our team is passionate and understands that everyone who comes to our facility is more than their addiction. We provide the tools, support and medical care to meet your goals and needs. Contact a Recovery Advocate today to get started on the path to addiction recovery.
Sources
Kaiser Family Foundation. "Mental Health in Ohio." Accessed March 13, 2023.
Harm Reduction Ohio. "It's official: Ohio suffers record level of overdose death in 2021." April 13, 2022. Accessed March 13, 2023.
Our Nearest Location
The Recovery Village Columbus
3964 Hamilton Square Blvd, Groveport, OH 43125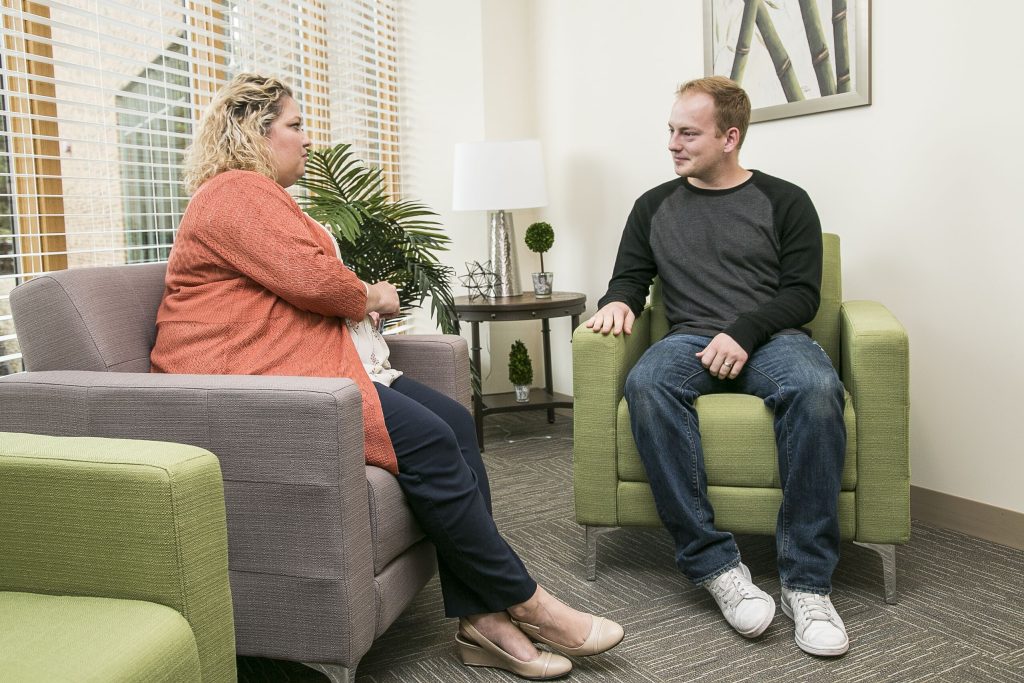 When you choose rehab at The Recovery Village Columbus Drug & Alcohol Rehab, you can expect:
A full continuum of care programs, from medically assisted detox to outpatient and aftercare
Innovative traditional therapies such as cognitive behavioral therapy (CBT) and 12-step groups
Recreational options like yoga and art therapies
A full staff of licensed doctors, nurses and clinicians specializing in addiction and recovery
Care that is 100% confidential