Kent, Ohio is located in Portage County, near Akron. As with most areas throughout Ohio, Kent and surrounding Portage County have not been immune to the drug epidemic sweeping the state, primarily regarding heroin and fentanyl.
According to the Ohio Department of Health, the state leads the country in opioid overdose deaths. One in 9 heroin deaths in the U.S. occurred in Ohio, with one in 14 deaths related to synthetic opioids also occurring in Ohio.
There were more than 2,100 opioid overdoses reported in Ohio in 2014 according to the Henry J. Kaiser Family Foundation. Ohio was third in these deaths only behind the much larger states of California and New York.
In Portage County, reports show the number of heroin deaths has increased every year over the past three years. It's ranked 15th of 88 Ohio counties in terms of deaths related to heroin overdoses, and data from the county coroner's office shows there were thousands of accidental deaths related to drugs in the county since 2011.
Many were the result of heroin, but also cocktail drugs. People buy what they think is heroin, and ultimately use fentanyl, which is 50 times stronger and can lead to instant death. Fentanyl is often used in Kent, OH, and surrounding areas to cut heroin and make it stronger, but its potency is highly dangerous.
It's not just drug overdose deaths that are problematic in Kent. It's also the fact that many people addicted to drugs, including prescription drugs, end up in jail or facing serious consequences.
There are options for people in Kent to seek successful drug addiction treatment, and the following outlines some of their viable options.
Drug & Alcohol Rehab Centers in Kent, Ohio
There are several drug and alcohol rehab centers in Kent, OH, and there are also local meetings that are held in the area. People may decide to treat their addiction to drugs or alcohol by attending a local rehab center in or near Kent to stay near their friends or family, but this isn't always the ideal option.
Rather, it can be more beneficial for people to choose a residential inpatient treatment center that's out of Kent, or even out of the state of Ohio. It's difficult to make the decision to leave your home and loved ones, but there are reasons why traveling out of state for rehab treatment can be the most favorable option.
When you stay in Kent, particularly if you're only participating in an outpatient treatment program, you're still surrounded by the same people and situations that might have led you to abuse drugs in the first place. It can be harder to focus on your recovery when you're surrounded by temptations and potential triggers that will draw you back into old patterns.
Also, local Kent rehab centers with outpatient care may mean that you're still attending school or work as normal, taking your complete focus away from your recovery.
Those are just a few of the reasons exploring a national brand of treatment centers such as The Recovery Village can be beneficial for people in and around Kent, OH. At this licensed and accredited treatment center, people receive individualized treatment plans, full medical supervision and attention, and complimentary therapy and programs that maximize their chances for success at an addiction-free life.
Our Nearest Location
The Recovery Village Columbus
3964 Hamilton Square Blvd, Groveport, OH 43125
Detox Centers
People tend to be both most curious and most anxious about what happens during the detox phase if they're attempting to stop using drugs or alcohol. Detox refers to a time when you stop using substances and your body begins to adjust to being without that substance. When you're dependent on drugs or alcohol, your body becomes physically used to its presence, and removing it entirely is what can lead to withdrawal symptoms. Withdrawal symptoms can range from mild to severe, and depend on individual factors such as your metabolism, and how long you were using the drug.
In most cases, it's advisable that people undergo a medically supervised detox. This is because different medications may need to be administered to keep the person comfortable and mitigate severe withdrawal symptoms. During a medically supervised detox, the individual could undergo tapering, where they slowly stop using a drug under the supervision of a treatment team.
While there are Kent detox centers that can be an option, it's usually most effective to participate in a detox program that's part of a comprehensive rehab inpatient treatment program. This allows for a seamless transition from detox to the actual treatment component, and there's continuity in the individualized approach to addiction.
There are several options for detox in Kent, which is another reason traveling may be ideal, as the options become more extensive.
Addiction Resources in Nearby Cities
There are locations in nearby cities outside of Kent, Ohio where residents might find access to resources to help them deal with an addiction to drugs or alcohol. These resources could include any of the meetings highlighted above, inpatient or outpatient treatment options, or doctors who are licensed to prescribe medications that can be used during withdrawal or to prevent opioid relapse.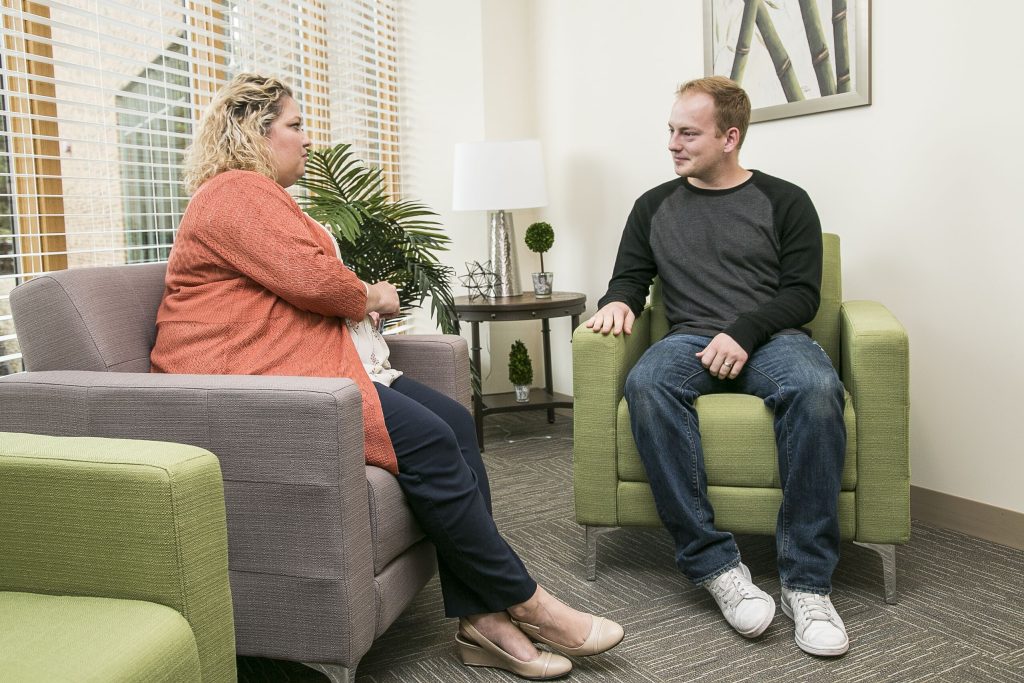 When you choose rehab at The Recovery Village Columbus Drug & Alcohol Rehab, you can expect:
A full continuum of care programs, from medically assisted detox to outpatient and aftercare
Innovative traditional therapies such as cognitive behavioral therapy (CBT) and 12-step groups
Recreational options like yoga and art therapies
A full staff of licensed doctors, nurses and clinicians specializing in addiction and recovery
Care that is 100% confidential
The Recovery Village: Your Destination for Wellness
If you or a loved one is looking for drug treatment in Ohio or beyond, The Recovery Village is a great option for rehabilitation care. This acclaimed facility has locations across the country, including Groveport, OH.
Whether you're searching for medically assisted detox, outpatient care or any level of care in between, The Recovery Village has a treatment for any type of substance use disorder. At every Recovery Village location, each patient is cared for physically and mentally, with each program including counseling for co-occurring mental disorders.
Fill out our contact form to have a recovery advocate reach out to you or call (614) 362-1686.
[contact-form-7 404 "Not Found"]