Ohio is a state in America's heartland, but it holds a surprising and dark secret. The Buckeye State leads the country in recorded deaths from drugs, including opioids like heroin and synthetic opiates.
The state of Ohio accounted for one in nine of all heroin deaths that happened in the U.S. in 2014, and one in 14 deaths from synthetic opioids. The statistics, which were compiled by the Henry J. Kaiser Family Foundation, put Ohio ahead of California and New York regarding opioid overdose deaths, even though both states have much higher populations.
Overdose death rates in the state soared to more than 3,000 in 2016, and that number is will likely go higher by the end of 2017. The primary drugs resulting in deaths and abuse in Ohio are not only heroin but other forms of opioids such as prescription painkillers and highly potent drugs like fentanyl.
In Middletown, OH, there is no immunity from the drug epidemic facing the rest of the state. The city of Middletown spent more than $1.5 million in 2015 trying to fight the heroin problem in the city, and Fire and EMS spent $175,000 including the doses of Narcan used to counteract the effects of overdoses. According to public officials in Middletown, 80 percent of calls are related to heroin or theft, and most organizations and leaders are unsure of what they can do.
What about individuals and their families in Middletown who are searching for substance abuse and recovery resources? The following features an overview of some of the options they may have available in Middletown, surrounding Ohio towns and cities, and at the national level.
Drug & Alcohol Rehab Centers in Middletown, Ohio
While there isn't necessarily a cure for addiction to drugs or alcohol, there are treatment options that can help someone with recovery so they can lead a substance-free lifestyle. First and foremost it's important to realize that there isn't one set option in terms of addiction treatment or therapy that's going to work for everyone. It's a highly individualized experience, and one program might work well for one person and not as well for another.
There are some primary options people in Middletown, Ohio have available to them if they have a problem with opioids or other substances. The first and often most effective option is an inpatient, residential treatment program. There are a few reasons for this. The first is that people often travel outside of their local communities to facilities like The Recovery Village. This allows them to step outside of their environment of drug abuse and put their focus entirely on recovery.
An inpatient residential facility also includes detox programs and resources to address co-occurring mental disorders. It's difficult for a person to recover from addiction without proper treatment for underlying mental disorders that might occur along with their addiction. There are a couple of alcohol and drug addiction treatment centers in or near Middletown, although they might not offer the comprehensive services of a national facility.
Another option for people in Middletown is outpatient treatment, which can often be received at a local mental health clinic, although acute detox treatment won't be part of the program. Inpatient residential rehab should always be considered if at all possible, and outpatient rehab can be utilized after an inpatient stay. Addiction is a multi-layered, complex disease and it requires care and treatment that addresses that complexity in a comprehensive way.
While inpatient and outpatient are two of the broad categories of rehab that can be available to people in Middletown, OH, there are further subcategories as well. For example, some addiction treatment centers might focus on holistic care, while others may be driven by a particular religion or denomination.
Detox Centers
A detox center isn't a treatment in and of itself for addiction to opioids or other substances. Instead, attending a detox center should be the first step of a complete recovery program. There are tens of thousands of specialized drug addiction treatment centers in the U.S.; it's important to understand what you need and what you're looking for to make a decision.
During drug detox, your body clears substances, and as a result of your physical dependency on the drugs or alcohol, you may experience symptoms. With heroin and prescription painkillers, the symptoms are often flu-like and can last anywhere from 24-48 hours, or possibly longer. With benzodiazepines, the symptoms can be very severe and include seizures as well as mental disorders like anxiety. These symptoms can last for weeks or even months. Seizures and tremors are also possible with alcohol, and symptoms of withdrawal from alcohol can last several days up to several weeks.
Regardless, it's important to choose an addiction treatment facility that also has a medical detox center. There are a few options for standalone detox facilities in or near Middletown, OH, but it's better to attend detox as part of treatment so you can receive the necessary physical care, but also mental and emotional care during this time.
Addiction Resources in Nearby Cities
If you live in Middletown, OH and you're struggling with an addiction problem, or someone you love is, there are local resources in the area that can help. Some of these include outpatient and behavioral health care services, support programs such as NA or SMART Recovery, and doctors who can work to provide medication designed to improve the chances of recovery from addiction. There are also towns and cities near Middletown where people might be able to go for more addiction treatment and substance abuse resources. Cities and towns located near Middletown, OH include: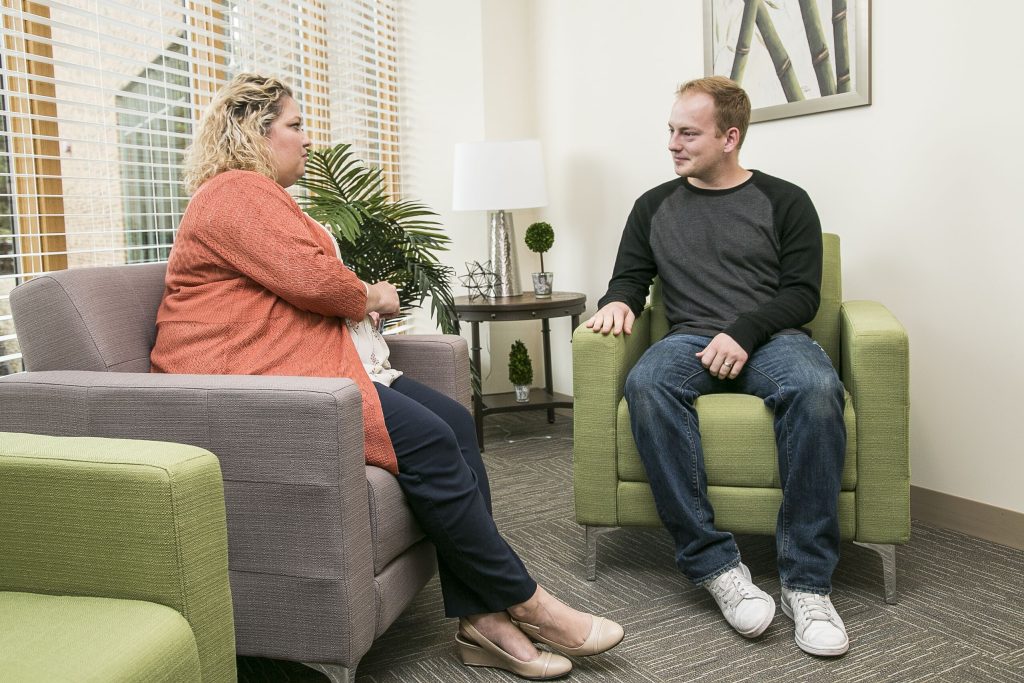 When you choose rehab at The Recovery Village Columbus Drug & Alcohol Rehab, you can expect:
A full continuum of care programs, from medically assisted detox to outpatient and aftercare
Innovative traditional therapies such as cognitive behavioral therapy (CBT) and 12-step groups
Recreational options like yoga and art therapies
A full staff of licensed doctors, nurses and clinicians specializing in addiction and recovery
Care that is 100% confidential
The Recovery Village: Your Destination for Wellness
If you or a loved one is looking for drug treatment in Ohio or beyond, The Recovery Village is a great option for rehabilitation care. This acclaimed facility has locations across the country, including Groveport, OH.
Whether you're searching for medically assisted detox, outpatient care or any level of care in between, The Recovery Village has a treatment for any type of substance use disorder. At every Recovery Village location, each patient is cared for physically and mentally, with each program including counseling for co-occurring mental disorders.
Fill out our contact form to have a recovery advocate reach out to you or call (614) 362-1686.
[contact-form-7 404 "Not Found"]