Taking the critical step of getting drug and alcohol treatment is life-changing and often life-saving. The Recovery Village Columbus is one of the world's leading evidence-based treatment centers, working with patients in Ohio and nationwide.
Getting Help for Addiction in Middletown, OH
Addiction treatment often follows a continuum of care, meaning there are several steps in the treatment process based on a person's needs. Every treatment plan must be personalized and based on a sound medical understanding of addiction. Everyone can recover from addiction with the proper care and treatment. Treatment should also address the underlying mental and physical causes of addiction.
When comparing treatment programs, looking for options like medical care, support, tools and treatment for co-occurring mental health conditions is important. Combining healing therapies and amenities supports your overall well-being during your treatment program.
Drug and Alcohol Abuse in Middletown, OH
Drug and alcohol misuse is common in Middletown and throughout Ohio. Unfortunately, the first half of 2021, from January to June, saw more unintentional drug overdose deaths than the first half of 2020. Accidental drug overdose deaths are often driven by fentanyl, usually combined with other drugs. In fact, 2021 surpassed 2020 by 3% for drug overdose deaths in Ohio.
Treatment Programs at The Recovery Village Columbus
As part of a continuum of care, The Recovery Village Columbus offers different treatment levels, including:
The Recovery Village Columbus also offers the FORTITUDE treatment track, specifically for the needs of veterans and first responders, with trauma-informed care. Our center is part of the VA Community Care network, facilitating the accessibility of treatment for veterans in the VA healthcare network.
Paying For Rehab in Middletown, OH
Insurance often covers some or all the cost of addiction treatment. The Recovery Village Columbus accepts most major providers, and we can verify your coverage on the phone or online. We can also assist you in understanding your insurance policy and connect with an in-network treatment center.
About Our Facility
The Recovery Village Columbus is conveniently located in Groveport. Our facility creates a calm space to enjoy amenities while working on your recovery. You have opportunities for reflection and to develop hobbies that will serve as coping strategies to prevent relapse. Amenities at The Recovery Village Columbus include:
Two gyms
Volleyball courts
Outdoor pickleball court
Art studio
Rec rooms
Fire pit
Yoga
Onsite laundry
Traveling to Our Facility
The Recovery Village Columbus is a central, convenient Ohio location in Groveport. We are less than two hours from Middletown by car. However, we can work with you to arrange transportation to our facility as needed.
Why Choose The Recovery Village Columbus?
The Recovery Village Columbus is one of the most trusted names in addiction treatment. We've helped over 40,000 people regain control of their lives since 2013. We offer personalized and evidence-based treatments at our 52,000-square-foot Columbus facility, with more than ten specialized options for treatment. Our expert staff holds more than 3,000 professional credentials, but at the heart of everything we do is a sense of compassion, which is critical in addiction treatment.
A board-certified medical director leads our team of full-time licensed staff. You'll have the support of addiction medicine doctors, behavioral health nurses, therapists and counselors and behavioral health technicians. We believe each step of your treatment plan must be created and administered by experienced addiction specialists for the most effective care. Contact a Recovery Advocate today to get started on the path to addiction recovery.
Sources
Ohio Department of Health. "Ohio Unintentional Drug Overdose Deaths." August 2, 2022. Accessed March 13, 2022.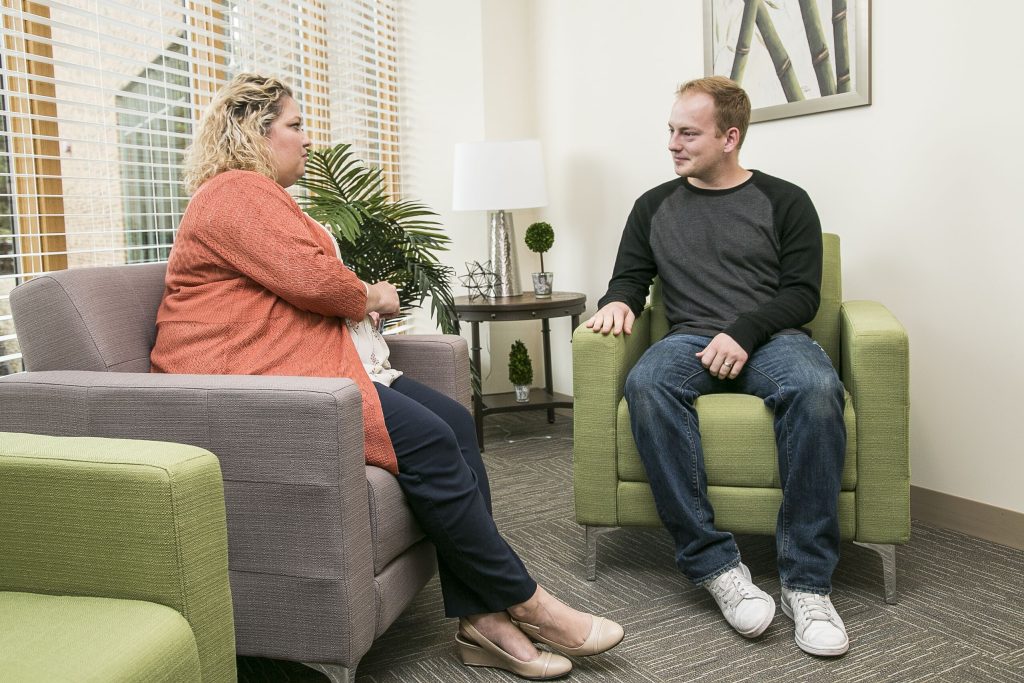 When you choose rehab at The Recovery Village Columbus Drug & Alcohol Rehab, you can expect:
A full continuum of care programs, from medically assisted detox to outpatient and aftercare
Innovative traditional therapies such as cognitive behavioral therapy (CBT) and 12-step groups
Recreational options like yoga and art therapies
A full staff of licensed doctors, nurses and clinicians specializing in addiction and recovery
Care that is 100% confidential