When people participate in addiction treatment, they receive a variety of services that help them to overcome drug use triggers and reduce their risk of relapse. In most cases, treatment involves a combination of individual and group therapy. People may also take medication to help them manage drug cravings and withdrawal symptoms.
One form of therapy that can be beneficial for people in addiction treatment is cognitive behavioral therapy (CBT). This treatment modality is used for treating psychological disorders like anxiety, but it is also useful in addiction treatment.
What Is Cognitive Behavioral Therapy?
Cognitive behavioral therapy, often called CBT, is a psychological intervention that can be used for a range of problems, including depression, anxiety, eating disorders, substance use disorders, marital conflict and severe mental illness. The underlying beliefs supporting CBT are that psychological issues are created as a result of unhelpful thoughts and patterns of behavior. By helping to change distorted thinking patterns, CBT allows people to learn different ways of behaving. This reduces psychological distress as a result. 
Aaron Beck is credited with developing CBT in the 1960s after he noticed that patients with depression tended to have distorted thinking patterns that led to mood disturbances. Since its development, researchers have conducted numerous studies on CBT, and results have shown that this treatment is effective for treating numerous psychological problems.
How Does CBT Work?
CBT works by helping people change dysfunctional thoughts and behavioral patterns and replace them with more adaptive ways of thinking and behaving. A CBT therapist may help you to engage in a process called functional analysis, which involves evaluating what happened before an unhelpful behavior or thought occurred. For instance, if you experience stress and then engage in dysfunctional thought patterns, you'll learn to recognize that stress leads you to have unhelpful thoughts.
Once you identify the causes and consequences of dysfunctional thoughts and behaviors, you can train yourself to replace your unhelpful thoughts with healthier ways of thinking. CBT sessions typically help people to correct automatic thoughts, cognitive distortions and unhelpful underlying beliefs that lead to their distress.
In sessions with a therapist, patients also engage in a process called CBT skills training. Through this process, they learn skills that include:
Awareness of their thoughts and emotions
The ability to identify how thoughts, behaviors and situations influence their emotions
The capacity to change dysfunctional thinking patterns to improve their emotions
How Can CBT Help With Addiction?
CBT is helpful for addiction because it allows you to identify thoughts and situations that may trigger your drug use. By identifying these triggers, you can plan in advance how you will cope when faced with a trigger or an urge to use drugs or alcohol. CBT can also help you change distorted thoughts related to substance misuse, such as the belief that you cannot cope without drugs.
Another reason that CBT is helpful for addiction is that it is effective for co-occurring mental health conditions like depression and anxiety. Since around half of people with addictions have co-occurring mental health disorders, it is beneficial to choose a treatment modality like CBT that is effective for both substance use disorders and mental health conditions.
What Is a CBT Session Like?
Most CBT sessions follow a similar format. Your first meeting with your therapist will focus on your addiction history and recovery goals. Later sessions will delve deeper into what is driving the substance use, what triggers you to take drugs and what coping mechanisms you can use to prevent relapse. You will talk these things over with your therapist or counselor in a relaxed, confidential and judgment-free setting where you can express yourself freely and share your thoughts and concerns as they arise.
Most therapists recommend eight to 12 sessions, and you may be assigned "homework" between meetings. This may include keeping a journal of thoughts, doing relaxation exercises and completing worksheets that target specific areas of growth.
Example CBT Techniques
To treat addiction and co-occurring mental health disorders, CBT may use techniques or strategies such as:
Guided discovery: This technique helps the therapist understand a patient's viewpoint and guide the patient toward seeing things in an alternative light. By asking questions about the client's views and encouraging them to explore other ways of thinking, the therapist helps a patient become aware of their underlying beliefs. With this awareness, a patient can then learn alternative ways of thinking.
Thought logs: As part of their homework for CBT, patients may be asked to keep a log of their automatic negative thoughts. When an automatic negative thought arises, the client records the thought in a log, writes about the consequences of the thought and lists evidence that does and does not support the thought. The goal of these thought records is to help clients devise alternative thoughts or explanations that do not negatively influence mood the way that automatic negative thoughts do.
Activity scheduling: This CBT technique helps patients to overcome procrastination and anxiety that arises from a long to-do list. With the help of a therapist, patients using activity scheduling create manageable daily to-do lists. This helps them to establish a routine and prepare for the day ahead, so they are not engaging in procrastination or struggling to make decisions about how to best spend their time and energy.
The ABC model: When training patients to use CBT skills and overcome negative thinking patterns, therapists may use the ABC model, which stands for antecedents, behaviors and consequences. This model states that antecedents are triggers for specific behaviors or emotions, which then have consequences.
Effectiveness of CBT for Addiction
Researchers have extensively studied the effectiveness of CBT in treating addiction, and the results have been promising. A review of 30 different studies found that CBT was more effective than no or minimal treatment, and it was comparable to other treatment modalities commonly used for addiction.
What can be concluded from these findings is that CBT does work for treating substance use disorders, but it is one of several treatment methods that can be effective. Each patient's needs will differ, and treatment center staff can create a treatment plan that is most beneficial for a patient's unique needs. For some patients, this treatment plan may include CBT for addiction.
Get Cognitive Behavioral Therapy for Addiction in Ohio
If you're searching for a treatment program that provides CBT for drug addiction, The Recovery Village Columbus can help. Our treatment team develops individualized treatment plans tailored to each client's unique needs. CBT for addiction can be a part of your treatment plan for addressing addiction and co-occurring mental health conditions.
Do you want to learn more about addiction treatment and cognitive behavioral therapy? If you are looking for an Ohio drug rehab option that works, contact The Recovery Village Columbus today to learn about treatment options and get the support you need. We offer a full continuum of addiction recovery services, including medical detox, inpatient treatment and outpatient rehab.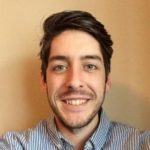 Editor – Jonathan Strum
Jonathan Strum graduated from the University of Nebraska Omaha with a Bachelor's in Communication in 2017 and has been writing professionally ever since.
Read more
Medically Reviewed By – Jenni Jacobsen, LSW
Dr. Jenni Jacobsen is a licensed social worker through the Ohio Counselor, Social Worker and Marriage and Family Therapist Board. She has over seven years working in the social work field, working with clients with addiction-related and mental health diagnoses.
Read more
Sources
---
Carpenter, Joseph; et al. "Cognitive behavioral therapy for anxiety[…]o-controlled trials." Depression & Anxiety, June 2018. Accessed August 21, 2022.
American Psychological Association. "What is Cognitive Behavioral Therapy?" July 2017. Accessed August 21, 2022.
Chand, Suma; et al. "Cognitive Behavior Therapy." StatPearls, May 29, 2022. Accessed August 21, 2022.
Cully, Jeffrey; Teten, Andra. "A therapist's guide to brief cognitive behavioral therapy." Department of Veterans Affairs South Central MIRECC, 2008. Accessed August 22, 2022.
National Institute on Drug Abuse. "Comorbidity: Substance Use Disorders and[…] Illnesses DrugFacts." August 1, 2018. Accessed August 21, 2022.
Fenn, Kristina; Byrne, Majella. "The key principles of cognitive behavioural therapy."
InnovAiT: Education and inspiration for general practice, September 6, 2013. Accessed August 21, 2022.
Magill, M., et al. "A meta-analysis of cognitive-behavioral […]y contrast condition." Journal of Consulting and Clinical Psychology, 2019. Accessed August 22, 2022.
Medical Disclaimer
The Recovery Village aims to improve the quality of life for people struggling with a substance use or mental health disorder with fact-based content about the nature of behavioral health conditions, treatment options and their related outcomes. We publish material that is researched, cited, edited and reviewed by licensed medical professionals. The information we provide is not intended to be a substitute for professional medical advice, diagnosis or treatment. It should not be used in place of the advice of your physician or other qualified healthcare provider.