First Choice Insurance Drug & Alcohol Rehab Coverage in Ohio
Last Updated: September 19, 2022
Alcohol or drug rehab costs can prevent those with addictions from receiving the help they need, but there are ways to pay for treatment. First Choice is one of them.
When someone struggles with an addiction to drugs or alcohol, evidence-based rehab programs are life-saving. Unfortunately, worries about treatment expenses are a major barrier to rehab for many people. It's important to realize that insurance often covers some or most of the cost of rehab. First Choice rehab coverage may help you or a loved one access addiction treatment.
First Choice Provider Overview
First Choice Health is a preferred provider organization. The company provides insurance coverage to around one million people, primarily in the country's northwestern region. First Choice is a unique insurance company in that doctors and hospital professionals operate it. The company will work closely with rehab centers to make addiction treatment services available to clients.
First Choice Plans and Coverage Levels
As with other insurance providers, First Choice offers different plans and coverage levels. For example, the basic plan allows clients to see any network provider for covered services. After meeting out-of-pocket requirements, the plan pays around 80% of addiction treatment costs. The preferred plan has a lower deductible and annual out-of-pocket maximum, and it covers up to 90% of addiction treatment. First Choice also offers the Preferred Plan Plus, but this might not cover addiction treatment costs.
Does First Choice Insurance Cover Drug and Alcohol Rehab?
The Affordable Care Act requires First Choice to cover addiction treatment services as an essential health benefit. That doesn't mean that all the expenses are covered or that you won't have anything to pay out-of-pocket, but the plan must cover substance use disorder treatment similarly to services related to physical health.
Does First Choice Cover Inpatient Rehab?
Inpatient rehab programs are often the best initial approach to treating addiction. During inpatient rehab, you live on site, and your days revolve around your treatment and healing on a holistic level. First Choice may cover some of the costs of inpatient rehab. How much it covers can depend on your plan and coverage, medical needs, and whether you go to an in-network treatment facility.
Does First Choice Cover Outpatient Care?
First Choice often covers outpatient care. Outpatient addiction treatment can be the first step in a program for someone with a milder addiction. Outpatient care can also be ideal for someone unable to live in a treatment facility at any time because of other responsibilities. For some people, a continuum of care approach will include outpatient rehab after completing a higher level of care.
First Choice Mental Health Services Coverage
Behavioral and mental health care are essential health benefits under the ACA, and First Choice does offer mental health services coverage. Mental health services can include medication management, psychiatric care and therapy like cognitive behavioral therapy and eye movement desensitization and reprocessing (EMDR).
Drug & Alcohol Addiction Treatment Types First Choice May Cover
Before receiving drug or alcohol addiction treatment, the rehab facility can verify your coverage's specifics and determine which programs are available. You can also contact First Choice directly to verify coverage and details on any limits. In general, the drug and alcohol treatment types First Choice may cover include the following:
Medical detox
Intensive outpatient treatment
Intensive inpatient (residential) rehab
Partial hospitalization programs
Outpatient rehab
First Choice Length of Treatment
Everyone's needs are unique when dealing with addiction, and their treatment plan should be individualized to their specific physical and mental health requirements. As part of that, the recommended treatment time can be 30, 60 or 90 days, at least on an inpatient basis. Total treatment times can be shorter or longer, and the length of treatment First Choice will cover depends on your plan and coverage level, your medical needs, and the recommendations of your care providers.
Ohio Rehab Facility That Accepts First Choice
The Recovery Village Columbus is a leading Ohio rehab facility that accepts First Choice insurance coverage for treatment programs on an inpatient or outpatient basis. You can speak with a representative from the First Choice company to determine your insurance benefits, or a Recovery Advocate from The Recovery Village can help you move forward. Get in touch today.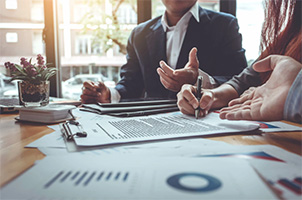 Verify Your Insurance Online
See if your insurance will cover treatment at The Recovery Village Columbus.