Prescription drug abuse can easily derail lives, relationships, families and careers, and it often leaves people feeling like there's nowhere left to turn for help. Fortunately, finding the support you need for addiction recovery can be as easy as picking up the phone and calling a drug abuse hotline.
What Is The Recovery Village Prescription Drug Abuse Hotline?
Addiction hotlines offer support and provide options to people struggling with drug or alcohol abuse and addiction. Hotlines may differ in their goals and methods of support, but all are committed to helping people recover from substance abuse and addiction.
At The Recovery Village, we believe that effective recovery requires treating substance use as well as its underlying causes. This is why our drug addiction hotline helps individuals or those they care about find comprehensive treatment services that fit their unique recovery needs. We work with you to determine which program at our Columbus, Ohio, facility may be most effective for your situation. If you live elsewhere or are looking to travel, we can also help you locate programs found within our nationwide network of professional rehab facilities.
Prescription Drug Abuse Hotline FAQs
Calling a drug abuse hotline can be a potentially life-changing decision, so it's normal to have some questions and concerns. Understanding the answers to the most commonly asked questions can help you know what to expect when you call.
Prescription Drug Rehab at The Recovery Village Columbus
The Recovery Village Columbus is an 80-bed rehab treatment center located in Groveport, Ohio. Our facility and its multidisciplinary team of experts are well-equipped to treat a wide range of substance addictions, including prescription drugs. We offer a full continuum of care, ranging from medical detox and inpatient treatment to outpatient services and long-term aftercare.
In addition to receiving effective, evidence-based treatment, clients are also able to enjoy a wide variety of healing amenities during their stay. These include:
Two fully equipped gyms
Basketball, volleyball and pickleball courts
Rec room with shuffleboard and a pool table
Computer labs
An art studio
Outdoor fire pits
Off-site field trips
Will My Insurance Cover Prescription Drug Rehab?
Health insurance providers will typically cover some or all of the costs of drug rehab. However, coverage can vary based on the type of program you enroll in and how long your stay lasts. The level of coverage can also vary widely depending on which insurance provider you have.
The easiest way to find out how much insurance will cover is to use our helpful insurance verification tool or contact us to speak with a representative. We can help you determine your coverage and what out-of-pocket costs you may be responsible for.
Not Comfortable Making the Call?
Making the decision to call a drug addiction hotline is an important one that can save your life. By calling a helpline, you are opening the door to recovery and taking the first step in getting help for drug abuse. Our rehab helpline is manned by specialists who genuinely want to see you live a healthier, substance-free life through sobriety. The hotline is also completely confidential and free of charge, and it allows you to start the admissions process at the time of your call.
If you aren't ready to make the call, however, we can still help you find support and recovery services. You can fill out our online formto tell us more about your situation, ask a question, set up a time for us to call you back or find a treatment center near you.
Recommended Resources
Substance addiction is a complicated disorder that impacts everyone in different ways. The most important thing to know is that addiction is a disease that cannot be cured, but it can be managed through professional treatment services and long-term support.
Learning more about the effects of drug and alcohol abuse can help you understand the importance of treatment and recovery. Some helpful educational resources about drug addiction and treatment in Ohio include:
Additional Resources
The Recovery Village drug addiction hotline is not the only helpline available to people seeking recovery assistance. There are a number of national hotlines you can also contact, as well as several that are local to the state of Ohio.
National Hotlines
These national hotlines can help you if you are looking for assistance with a medical emergency, behavioral disorder or drug addiction.
The National Poison Control Center
This number is a free and confidential service that allows you to speak with a poison control professional. They are able to assist in cases involving drugs or alcohol.
800-222-1222
Available 24 hours a day
National Suicide Prevention Lifeline
Substance abuse and mental health concerns can increase a person's risk of suicide. If you or someone you love is having thoughts of suicide, this suicide prevention hotline can help.
800-273-TALK (8255)
Available 24 hours a day
Substance Abuse and Mental Health Services Administration (SAMHSA)
The SAMHSA national hotline provides referrals and information for people struggling with mental health or substance use disorders.
800-662-HELP (4357)
Available 24 hours a day
The Partnership for a Drug Free America
This helpline is aimed toward parents or anyone else seeking general information about substance abuse. Unlike other drug abuse hotlines, this helpline is not linked directly to any particular rehab facility.
855-DRUG-FREE (378-4373)
Available during business hours
The National Mental Health Association
The NAMI helpline is designed to help provide support and solutions to those struggling with mental health.
800-969-6642
Available during business hours
The National Association of Anorexia Nervosa and Associated Disorders (ANAD)
This helpline assists people who are struggling with eating disorders or believe they may have one.
630-577-1330
Available during business hours
Ohio Hotlines
These hotlines can direct you to local support services and other Ohio-based resources.
OhioMHAS Consumer and Family Toll-Free Bridge Line
This helpline connects Ohioans to mental health and addiction resources found throughout the state.
877-275-6364
Available 24 hours a day
Crisis Text Line
This service allows Ohioans to send a text message and receive assistance from a trained crisis counselor.
Text "4hope" to 741 741
Available 24 hours a day
Ohio CareLine
This hotline is designed to help support people struggling with mental health. Representatives can also connect callers to local care providers and other forms of assistance.
1-800-720-9616
Available 24 hours a day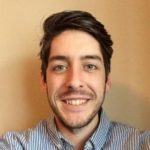 Editor – Jonathan Strum
Jonathan Strum graduated from the University of Nebraska Omaha with a Bachelor's in Communication in 2017 and has been writing professionally ever since.
Read more
Medical Disclaimer
The Recovery Village aims to improve the quality of life for people struggling with a substance use or mental health disorder with fact-based content about the nature of behavioral health conditions, treatment options and their related outcomes. We publish material that is researched, cited, edited and reviewed by licensed medical professionals. The information we provide is not intended to be a substitute for professional medical advice, diagnosis or treatment. It should not be used in place of the advice of your physician or other qualified healthcare provider.