In cities and towns throughout Ohio, including Lima, located in Allen County, there are troubling statistics regarding drug misuse, particularly opioids like heroin and fentanyl.
Cities, towns and counties throughout the state are trying to uncover ways to deal with what's quickly becoming a grim epidemic that often has deadly results. According to the Allen County Coroner's Office, there was a 21 percent increase in deaths related to drug overdoses in 2016.
Almost all the deaths reported in Lima, Ohio and Allen County were the result of heroin or heroin mixed with other drugs, usually fentanyl. When discussing the spike in deaths related to drug use last year, local representatives pointed out the difficulty the medical community is having when it comes to keeping up with the drug problems plaguing the area.
Officials said constant chemical changes are showing up in the opioids being sold on the streets of Lima and all of Ohio, and it's becoming tougher to stay ahead of what's happening. Two other drugs that recently appeared on the streets and also contributed to the rise in unintentional drug-related deaths were carfentanil and sufentanil, which are incredibly potent, much more so than heroin.
Other statistics specific to Allen County and Lima, Ohio are related to not just drugs but also alcohol. For example, 35 percent of high school youth in Allen County were considered current drinkers in a 2014 community health assessment, while 22 percent were defined as binge drinkers.
Seventeen percent of Allen County residents of all ages reported excessively drinking alcohol, and 10 percent of adults said they had taken medicine that wasn't prescribed to them or taken higher doses than they were prescribed to feel high during the past six months before the survey.
It's difficult in smaller towns like Lima because residents don't necessarily feel like help is available to them if they're struggling with an addiction or substance use disorder, but there are options, both locally and nationally.
Drug & Alcohol Rehab Centers in Lima, Ohio
A drug and alcohol rehabilitation center is the ideal place to turn when you're facing an addiction problem. Lima, Ohio has a few outpatient mental health facilities where addiction therapy is available, as well as options such as behavioral modification and integrated dual disorders treatment. Some medical centers in Lima, such as Saint Rita's Medical Center, offer more extensive options such as intensive outpatient and regular outpatient treatment, and partial hospitalization/day treatment. The rehab and mental health options in Lima are either public or privately operated and funded, and the majority are outpatient and day programs.
Outpatient programs mean that the person attending rehab or seeking addiction counseling remains in their normal environment and continues their daily routine for the most part, but they also attend treatment throughout the day or week. Outpatient treatment can be more affordable than inpatient options, but it can be a challenge for people to give recovery their full attention.
Another possibility is an inpatient, residential treatment facility. Most people travel if they're going to seek residential addiction treatment. By traveling to a facility like The Recovery Village Columbus, patients have access to excellent, constant care, and they can also get more in-depth treatment. For example, drug and alcohol addiction is very complex. There's usually more than one issue to work through, including co-occurring mental disorders, potential trauma and family relationships.
At an inpatient facility, there is the opportunity to work on all areas of the person in a way that will help them re-enter their life in a more productive, thriving way. If underlying issues like co-occurring mental disorder aren't addressed during addiction treatment, it's more likely the person will relapse.
Within the category of residential treatment, there are also long-term and short-term subcategories. With long-term residential treatment, the patient usually receives around-the-clock care in a non-hospital setting. Stays in these programs can range from six to 12 months, but this often includes steps that are made from the inpatient facility to gradual outpatient and sober living options. Treatment in these facilities is very structured and focused on optimal long-term outcomes.
Another option for people in Lima who are facing addiction is to travel to a short-term residential treatment facility. This type of addiction treatment is still intensive and comprehensive, but shorter, and is often based on a modified 12-step program approach.
Detox Centers
When you're dependent on drugs or alcohol, particularly if your addiction is severe and long term, or includes opioids, you shouldn't try to stop cold turkey. Quitting cold turkey isn't recommended by medical professionals or addiction experts for a variety of reasons. First, it's dangerous. Withdrawal symptoms can range from mild to severe, and the most severe symptoms can lead to death.
Withdrawal is also a time where you're not just dealing with physical symptoms and difficulties, but there's also a mental component that can include depression, cravings and other issues.
The best option is to make a clean break from your environment in Lima and travel to a medically supervised detox and then a rehab program like The Recovery Village Columbus. A medically supervised, professional detox program will allow you to taper off drugs and you may be given different medications to improve your level of comfort, reduce cravings, stabilize your mental state and help you be more successful in rehab.
When you travel to a high-quality national detox center outside of Lima, Ohio, you gain access to constant medical care and supervision, and your team can start your individualized assessment and treatment plan.
Addiction Resources in Nearby Cities
Lima, Ohio is a relatively small Ohio city in Allen County. There are some substance abuse and addiction resources in Lima, such as AA and NA meetings, as well as doctors that may be able to prescribe medications like Suboxone or Vivitrol. But in many cases, people may have to travel to nearby cities for treatment at facilities like The Recovery Village Columbus.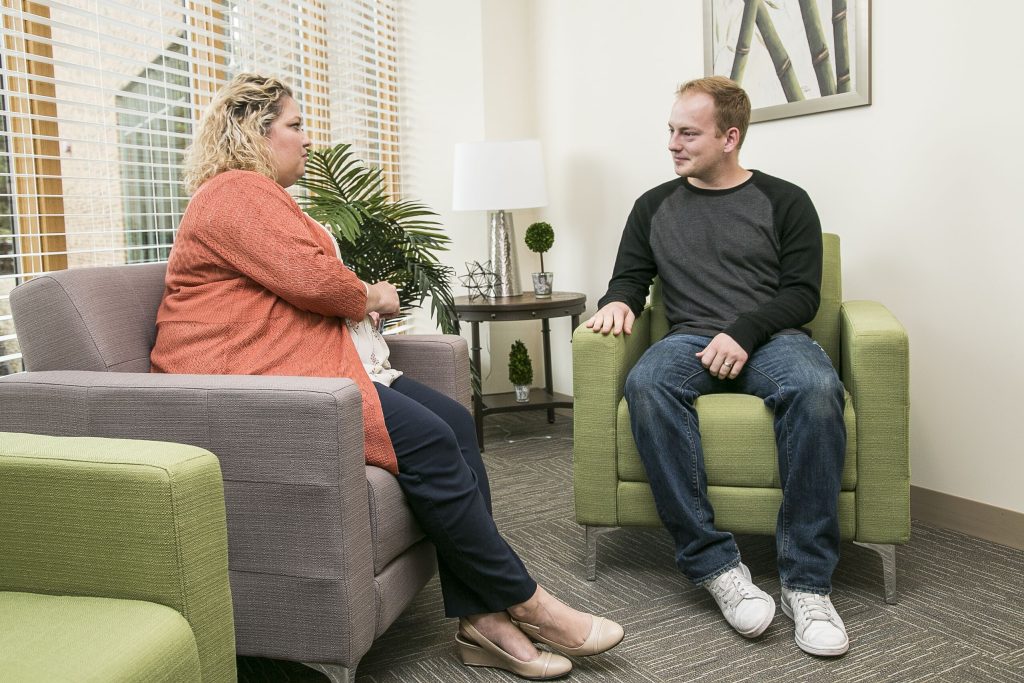 When you choose rehab at The Recovery Village Columbus Drug & Alcohol Rehab, you can expect:
A full continuum of care programs, from medically assisted detox to outpatient and aftercare
Innovative traditional therapies such as cognitive behavioral therapy (CBT) and 12-step groups
Recreational options like yoga and art therapies
A full staff of licensed doctors, nurses and clinicians specializing in addiction and recovery
Care that is 100% confidential
The Recovery Village: Your Destination for Wellness
If you or a loved one is looking for drug treatment in Ohio or beyond, The Recovery Village is a great option for rehabilitation care. This acclaimed facility has locations across the country, including Groveport, OH.
Whether you're searching for medically assisted detox, outpatient care or any level of care in between, The Recovery Village has a treatment for any type of substance use disorder. At every Recovery Village location, each patient is cared for physically and mentally, with each program including counseling for co-occurring mental disorders.
Fill out our contact form to have a recovery advocate reach out to you or call (614) 362-1686.
Error: Contact form not found.