If you're struggling with substance misuse and live in Monroe, OH, it's helpful to know what drug and alcohol treatment options are available in your area. The Recovery Village Columbus provides the Monroe area addiction treatment services and a comprehensive list of program offerings.
Monroe, OH Substance Use Statistics
Substance misuse is common in Monroe, Ohio, which is located in both Butler and Warren counties. In fact, the latest data from the Ohio Department of Health show that Butler County has one of the highest drug overdose death rates in the state, at 58.1 deaths per 100,000 people in the population. The rate is much lower in Warren County, which is 24.9 deaths per 100,000 people.
Monroe is located in close proximity to Cincinnati, so data from this area can also help conceptualize the extent of substance use in Monroe. According to a report on the Cincinnati area, the following is true of drug and alcohol misuse in the region on a scale from 0 (impossible to find) to 10 (extremely easy to find):
Community members rate the availability of heroin at a 10.
Treatment providers in the region rate the availability of crack cocaine at a 10, and law enforcement officers rate it at a 5.
Community members rate prescription opioids as hard to find, at a 2.
Marijuana is highly available, rated most often at a 10.
Community members perceive that methamphetamine is highly available, ranked at a 10.
Finding Addiction Treatment in Monroe, OH
When looking for Monroe area drug and alcohol addiction treatment, there are some important factors to consider. First, you'll want to ensure that the treatment provider employs credentialed and licensed staff, such as physicians, clinical social workers, psychologists and chemical dependency counselors.
Next, you'll need to explore cost and payment options. Many facilities accept insurance, which can make the cost of treatment more affordable. Before enrolling in treatment at a facility, it's important to verify your benefits to ensure that the facility accepts your specific insurance plan.
Finally, it's helpful to look at the range and type of services offered at the facility. If you have a severe addiction and struggle to remain committed to recovery while living in the community, you may benefit from a program that offers residential or inpatient rehab, which will require you to live on site at a facility while undergoing treatment. On the other hand, outpatient treatment may be a more suitable option if you have a supportive home environment and/or need to remain at home to work or care for family.
Regardless of the specific type of service, it's beneficial to select a facility that offers an individualized treatment plan tailored to your unique needs. In many cases, facilities offer a range of specific treatments, including individual and group therapy, support group meetings, case management, medication services and opportunities for recreation. 
Treatment Options at The Recovery Village Columbus
The Recovery Village Columbus is located conveniently to Monroe, Ohio, and we offer a full range of treatment options. We are also staffed with intake coordinators around the clock. These professionals are ready to take your call to assess your needs and determine which of our treatment programs best fits you. Once you're enrolled in a program, our expert staff will devise a treatment plan that is unique to you and meets your individual needs.
Drug and Alcohol Detox
Detox is often the first step in the addiction treatment process. At The Recovery Village, we provide medical detox services to help you get through the withdrawal process as safely and comfortably as possible. If you're dependent on drugs or alcohol, withdrawal symptoms when you stop using can be extremely uncomfortable and, in some cases, life-threatening. In our detox program, you'll have medical supervision, around-the-clock support and access to detox medications that reduce the severity of withdrawal symptoms.
Inpatient Addiction Treatment
Our inpatient addiction treatment programs allow you to live on site at our treatment facility. Once you've safely completed detox, you can transition to one of our inpatient programs and begin recovery in a safe environment, free from the triggers that exist in daily life. While in an inpatient program, you will have a supportive team and participate in a variety of services, including individual and group therapy and recreational activities like yoga and sports. You'll also have access to our medical team, who can provide medication management services if appropriate.
Outpatient Addiction Treatment
Many patients transition to an outpatient program after completing Ohio inpatient rehab. Outpatient care is a "step down" from an inpatient program. In outpatient care, you'll continue to attend appointments at a facility but return home afterward. This means you'll be able to care for your family and attend work while in outpatient treatment.
You'll continue to participate in a variety of services, including individual and group therapy, while in outpatient care. Some patients may begin with outpatient treatment if they have a supportive home environment and can stay committed to recovery while living in the community.
Dual Diagnosis Treatment
Dual diagnosis treatment is designed to meet the needs of individuals with both an addiction and a mental health condition, such as depression, anxiety or bipolar disorder. When a person has an addiction and another condition, they are said to have co-occurring disorders. Mental health conditions are common among those who have addictions, and dual diagnosis treatment addresses both conditions at once. If a mental illness remains untreated, a substance use disorder may worsen, and vice versa.
Our Nearest Treatment Center
If you're looking for addiction treatment in Monroe, Ohio, The Recovery Village Columbus is located within a reasonable distance. Our facility is about 90 miles northeast of Monroe, accessible via I-71 and I-270.
Why Choose The Recovery Village?
The Recovery Village Columbus stands out as a top choice among Ohio drug and alcohol rehabs. We are a physician-led team with a medical director who is a qualified medical doctor. We employ knowledgeable staff well-trained in evidence-based addiction treatment, and we believe in providing each patient with compassionate care and an individualized treatment plan.
Our Facility
Beyond our expert staff, you'll enjoy the luxurious facilities at The Recovery Village. We provide a clean, relaxing atmosphere with plenty of space for individual and group therapy. We also offer numerous indoor and outdoor amenities, including an art studio, a computer lab, two fully equipped gyms and a paved volleyball court.
Start Your Recovery Today
If you're ready to take the first step toward healing, The Recovery Village Columbus is here to support you. Contact a Recovery Advocate today to learn more about our programming or begin the admissions process. We're available 24 hours a day, 7 days per week.
Sources
Ohio Department of Health. "2020 Ohio Drug Overdose Data: General Findings." Accessed January 3, 2023.
Ohio Substance Abuse Monitoring Network. "Drug Abuse Trends in the Cincinnati Region." January–June 2019. Accessed January 3, 2023.
Substance Abuse and Mental Health Services Administration. "Co-Occurring Disorders and Other Health Conditions." April 21, 2022. Accessed January 4, 2023.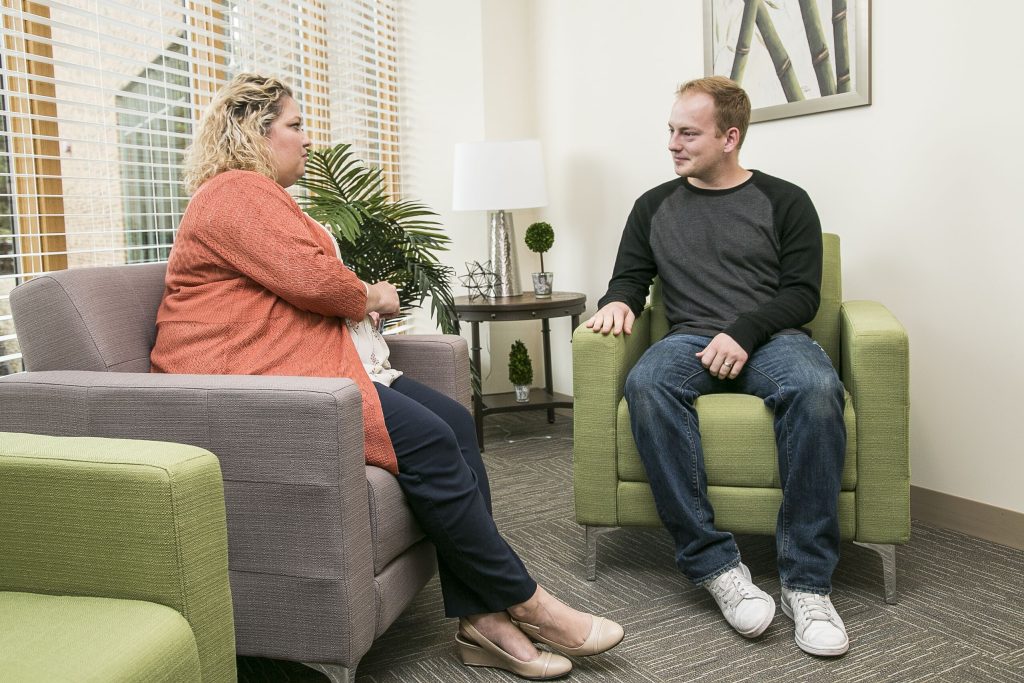 When you choose rehab at The Recovery Village Columbus Drug & Alcohol Rehab, you can expect:
A full continuum of care programs, from medically assisted detox to outpatient and aftercare
Innovative traditional therapies such as cognitive behavioral therapy (CBT) and 12-step groups
Recreational options like yoga and art therapies
A full staff of licensed doctors, nurses and clinicians specializing in addiction and recovery
Care that is 100% confidential
The Recovery Village: Your Destination for Wellness
If you or a loved one is looking for drug treatment in Ohio or beyond, The Recovery Village is a great option for rehabilitation care. This acclaimed facility has locations across the country, including Groveport, OH.
Whether you're searching for medically assisted detox, outpatient care or any level of care in between, The Recovery Village has a treatment for any type of substance use disorder. At every Recovery Village location, each patient is cared for physically and mentally, with each program including counseling for co-occurring mental disorders.
Fill out our contact form to have a recovery advocate reach out to you or call (614) 362-1686.
Error: Contact form not found.