Ohio leads the country when it comes to overdose deaths, particularly from opioids like heroin and fentanyl. It's not a distinction the Buckeye State necessarily wants to have, especially since these overdoses surpass states with larger populations like California and New York. Unfortunately, it's the reality, and it's something people across the state are trying to solve with various solutions.
One example of the many headlines that fill the local newspapers and news stations each day is the fact that drug overdoses were the leading cause of death among cases seen in the Butler County Coroner's Office in 2016. Coroner Dr. Lisa Mannix said that by the first quarter of 2016, 112 deaths had been investigated by her office, 47 of which were drug overdoses. Thirty-five of the overdoses were related to heroin, and 26 of those heroin-related deaths also included the use of fentanyl. These trends are not exclusive to Butler County or Monroe, Ohio. They're reflected in counties across the state.
There are 15 counties in Ohio accounting for around 80 percent of overdose deaths in the state. These counties include not only Butler but also Clermont and Warren.
The past few years have set records for the number of heroin and fentanyl overdose deaths, and there's no sign of things slowing down in 2017.
What can be done from a policy perspective is unclear, but individuals and their families do have options available to them. Below are some top substance misuse and recovery resources in Monroe, Ohio, as well as statewide and national options available to people who are not only addicted to opioids but also other substances like alcohol.
Drug & Alcohol Rehab Centers in Monroe, Ohio
If you have an addiction problem, the first and best step you can take is to start exploring rehab options, whether they're local in and around Monroe, or they're elsewhere in Ohio or the country. While there may be no actual cure for addiction, attending a drug or alcohol rehab center in Monroe is helpful in many ways.
First, when you attend rehab, whether inpatient or outpatient, it can help reduce cravings. At an inpatient rehab facility, your treatment team can help you deal with uncomfortable or severe withdrawal side effects through medication.
Attending drug or alcohol rehab also provides a support system, and unlike options such as 12-step programs, a thorough inpatient rehab facility will teach participants mechanisms for staying sober, offer co-occurring diagnoses to address underlying mental issues and create personalized treatment plans combining the most effective pairing of individualized and group therapy.
While inpatient, residential rehab tends to be most effective and safest, there are other options, mainly outpatient care. Behavioral health clinics and physicians throughout Monroe, Ohio and other nearby cities and towns may offer addiction treatment on an outpatient basis, although detox and dual diagnosis might not be part of treatment.
For someone who participates in an outpatient drug rehab program, the focus isn't necessarily on detox-related medical and physiological issues; those must be dealt with separately. Instead, during outpatient rehab, a participant's treatment focuses on therapeutic and psychological care.
Outpatient programs make it more likely that someone will relapse even during treatment because the level of care and support isn't around the clock. It's usually recommended that people with short-term or less severe addictions participate in outpatient therapy. Outpatient treatment in Monroe may also be an option for someone who's already completed an inpatient program and wants a certain level of support throughout their recovery.
Along with deciding between inpatient and outpatient substance abuse treatment, another key decision that has to be made is whether to attend rehab locally in Monroe or to travel to another city.
There are limited rehab options in Monroe, most of which are outpatient and behavioral health programs. By traveling to places like The Recovery Village Columbus, people from Monroe can expand their treatment options. They can find a nationally accredited residential center where they can go through detox, inpatient care and then work with a team of specialists to create an aftercare program.
If you're interested in learning more about a high-level addiction treatment center, contact The Recovery Village Columbus to explore the programs available along with insurance and payment options.
Detox Centers
One of the biggest reasons an outpatient rehab program isn't the best choice when you're initially trying to stop using drugs or alcohol is because detox isn't part of the program. Detox is a critical component of successfully recovering from addiction, but at the same time, it's not a treatment in and of itself. With drug addiction, there are many layers of both psychological and physical dependency and factors.
To be able to begin treatment, someone first needs to go through detox, which is a medical intervention process that helps an addict through the symptoms of acute withdrawal. For the best possibility of recovery, drug users should complete a medically supervised detox program and then begin a treatment plan.
There are different timelines and symptoms for withdrawal that come with different drugs, and addiction specialists and physicians can treat these side effects appropriately. For example, with opioids including prescription pain medication, heroin and fentanyl, symptoms may include cramping, vomiting, muscle aches and agitation. With benzodiazepines such as Xanax or Ativan, withdrawal symptoms may include sedation, tremors, panic attacks, anxiety and difficulty sleeping.
Some of the detox centers that are closest to Monroe include the Eastwood Clinics Shelby Township in Utica, MI, and Selfrefind in Morehead, KY.
You can also opt to travel somewhere like The Recovery Village Columbus, a nationally recognized treatment center that is easy to access throughout the state. At The Recovery Village, you can participate in a medically supervised detox and then move immediately to an individualized treatment plan.
Addiction Resources in Nearby Cities
Monroe, Ohio is a relatively small city, and while there may be a few substance misuse recovery resources, they're somewhat limited. For people struggling with addiction, there may be the need to travel to cities or towns located near Monroe. These locations nearby include: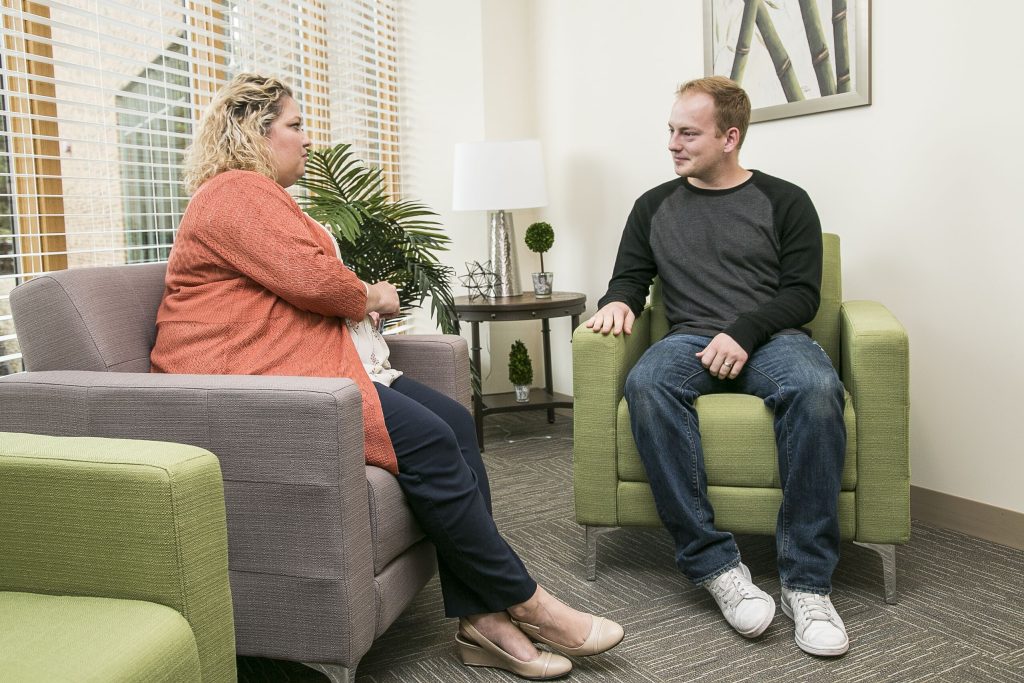 When you choose rehab at The Recovery Village Columbus Drug & Alcohol Rehab, you can expect:
A full continuum of care programs, from medically assisted detox to outpatient and aftercare
Innovative traditional therapies such as cognitive behavioral therapy (CBT) and 12-step groups
Recreational options like yoga and art therapies
A full staff of licensed doctors, nurses and clinicians specializing in addiction and recovery
Care that is 100% confidential
The Recovery Village: Your Destination for Wellness
If you or a loved one is looking for drug treatment in Ohio or beyond, The Recovery Village is a great option for rehabilitation care. This acclaimed facility has locations across the country, including Groveport, OH.
Whether you're searching for medically assisted detox, outpatient care or any level of care in between, The Recovery Village has a treatment for any type of substance use disorder. At every Recovery Village location, each patient is cared for physically and mentally, with each program including counseling for co-occurring mental disorders.
Fill out our contact form to have a recovery advocate reach out to you or call (614) 362-1686.
[contact-form-7 404 "Not Found"]